Hello, and thanks for joining me on my weekly roundup! What a full and fun weekend! Despite having it cut short by working until 10 pm on Friday night, I tried to make up for it by packing it full of fun things that definitely disconnected me from work stress the rest of the days…
My brother is an awesome athlete and he loves jiu-jitsu. This Saturday morning, we went to his competition, where he took third place. I'm so proud of him! Afterward, we went downtown to the Rio Grande. Nobody does Tex-Mex (or margs) better, IMO.
✨Some yummy food and drinks from Rio Grande ✨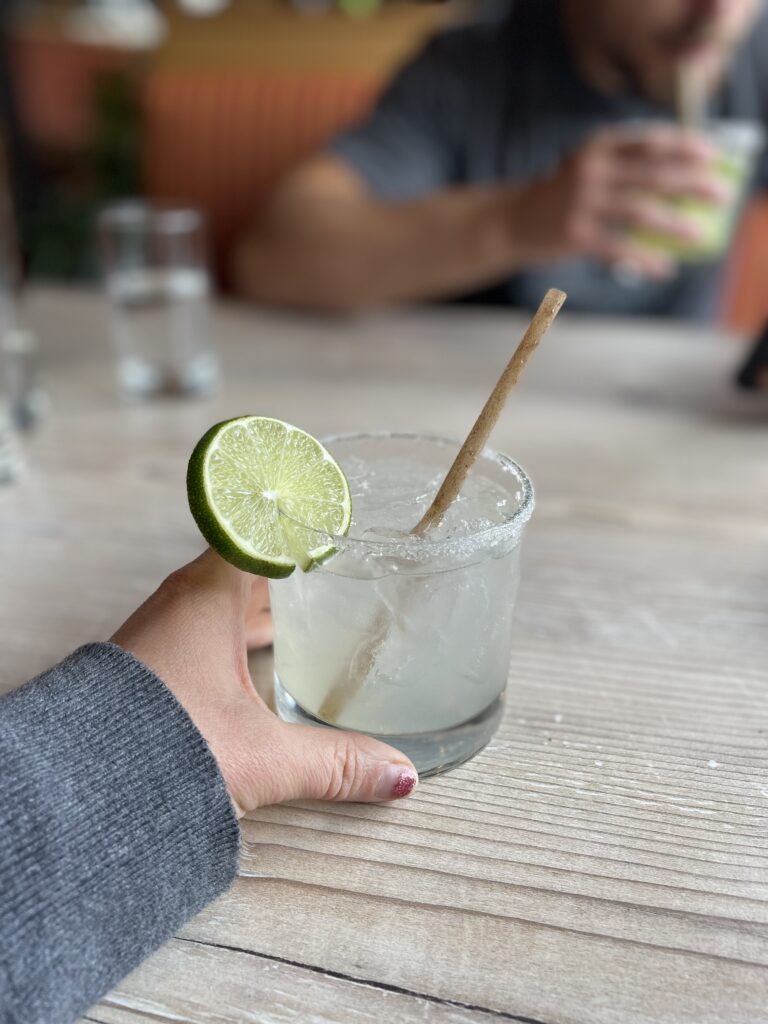 After a late lunch, D and I walked around downtown and listened to a couple of live bands that were performing for Amp the Cause. We explored Milk Market for a little, had a pretty decent gin and tonic at Deviation Distilling, and then returned back to our neighborhood and headed to the local dive bar. We played 3 games of pool and our team lost all three of them, but it was a great evening, with a lot of laughter. I caught up on chores and home improvement things on Sunday and spent the rest of the afternoon/evening resting. I am starting to feel under the weather, so I will see how this plays out tomorrow, but hopefully, I can stay healthy because I have SO MUCH work to finish up this week.
How I'm feeling as I'm writing this post: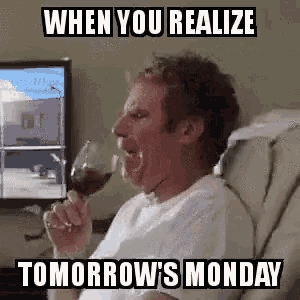 On to some interesting links…
🍿 Watch This
I really enjoyed John Mulaney's "Baby J" stand-up comedy special on Netflix this weekend…
The Last of Us left a big hole in my heart. I am trying to fill it with other zombie shows and started the Korean Netflix series Kingdom over the weekend. It's interesting but not sure if I love it as much as TLOU. Until season 2, it will have to do!
Why diners look the way they do…
🥘 Food…
I want to try this salad this week. It looks delicious and colorful, and I'm a huge fan of tomatoes.
This looks like an excellent side dish for a quick and healthy dinner.
I'm going to try this recipe with my coffee this week. I've seen it make its rounds on TikTok and other social media, and think this would be the perfect drink for me. I am a fan of espresso and sparkling water/club soda, so this sounds like a refreshing combo!
🛍️ Shopping
Love how cute and casual this linen-blend dress looks. If it ever stops raining here in Denver for a minute, maybe I can start sporting more dresses again!
These are really expensive-looking mules but only cost $40, and are from Target!
I feel like this fake olive tree would look great in a basket and I wouldn't be worried about killing it.
This Laniege lip mask has been working overtime keeping me from having cracked lips. Even with all the moisture in the air lately, Colorado is so so dry.
These Sam Edelman block heels look cute and comfy, and are perfect to wear with jeans or a dress!
📖 Read This
Not a fan that paying our student loans is about to restart.
Rachel McAdams is back and I loved this piece about her…
This article about my favorite 'lifestyle accessory', the Stanley Water Bottle, made me laugh. Unapologetically, I fall into Stanley's target group. I love the utility, function, and lovely colors! Laugh all you want, but it's been the best water bottle I've found.
How to embrace feng shui in small spaces…
🎧 Listen to this…
One of the live bands that we listened to was Jamestown Revival. They are really good live!
I hope your weekend was wonderful too! What have you been reading/listening to? I would love to know your thoughts down below!
Disclosure – If you buy something from my affiliate links, I may earn a commission at no cost to you, but just know that I only share things I truly love or would love to have!!