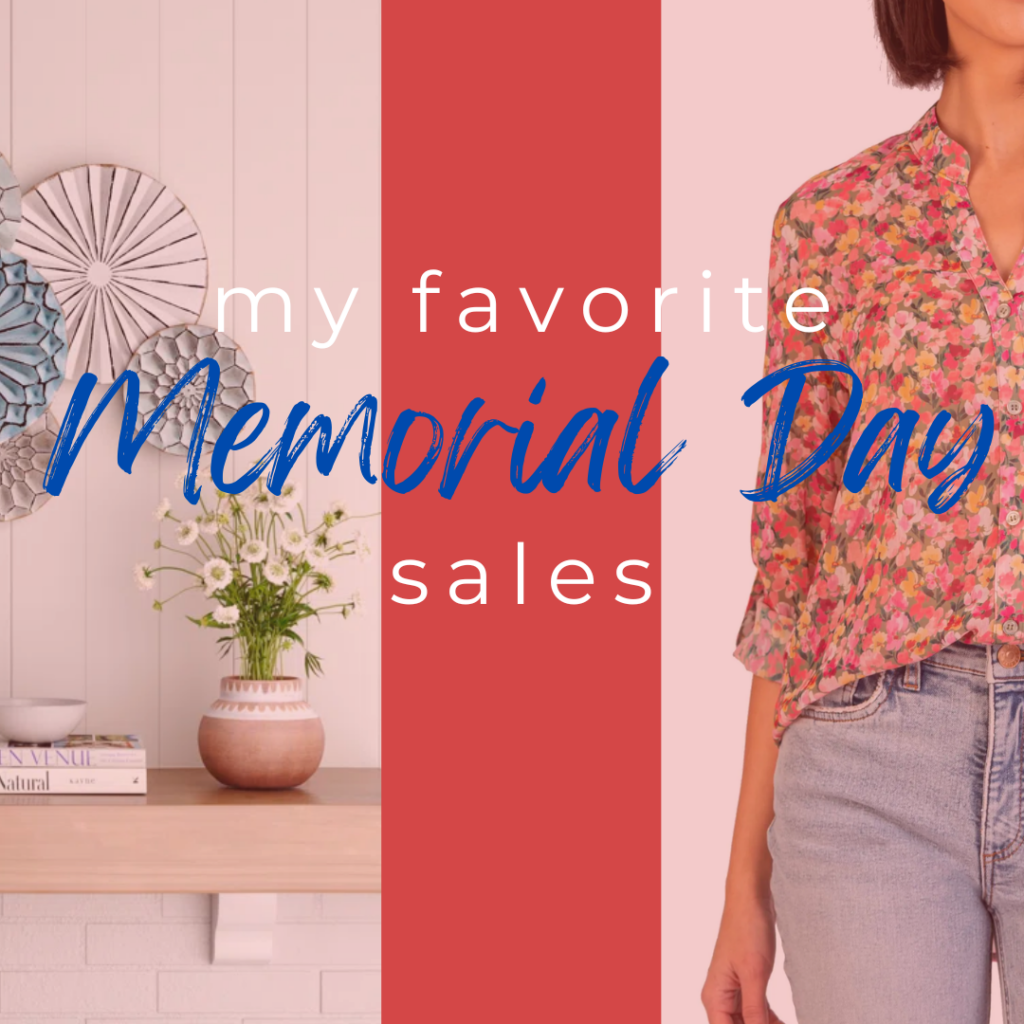 I hope everyone's Memorial Day Weekend is going swimmingly! There were so many fun things to do this weekend with friends and family, but I decided that I needed to lay low and stay in at home. It's been a hectic few weeks, and although I consider myself an extrovert, my extrovert battery is burned out. I am having a very relaxed weekend in, snuggling with Nala, doing some skincare, reading, and browsing online sales. If you are looking to update your spring wardrobe, here are a few of my favorites…
The warmer, spring evenings in Colorado (once the thunderstorms end) have made me want to make use of having a porch, and at the moment, all I have to sit on is concrete. I took advantage of this sale to buy myself a 4-piece patio furniture set. I cannot wait for it to arrive so I can start enjoying glasses of wine outside more often. I also love this fabric storage basket and this really cool wall decor. You can get up to 70% off. The sale ends on May 30th.
I am a fan of Everlane and they are offering up to 30% off until May 29th. I've previously purchased the Italian Leather Day Glove and the Slim Wool Pant Black and love the quality. They are so flattering! They have such beautiful pieces. I'm looking at this very dreamy satin slip dress this weekend, and this bag has been on my wishlist for a while.
I bought some of my favorite pieces from here, such as my favorite puff-sleeved sweater (similar) and another cardigan I wear on repeat (similar). Today, I have these skinny jeans, trainers, and this cute maxi wrap dress in my cart. The sale ends on May 30th with the code WARMUP to get up to 30% off everything.
Nordstrom is probably my favorite place to shop these days and they are having their annual Half-Yearly Sale. I love all the brands they carry, the online shopping experience and returns (especially because I don't really like shopping in actual stores anymore), and their frequent sales. I've been perusing all the sales items and I love love love this ruffled blouse and this blouse in Larochelle-White / Pink, these green kitten-heeled sandals, this pink blazer, as well as this lovely set of candles.
Disclosure – If you buy something from my affiliate links, I may earn a commission at no cost to you, but just know that I only share things I truly love or would love to have!!