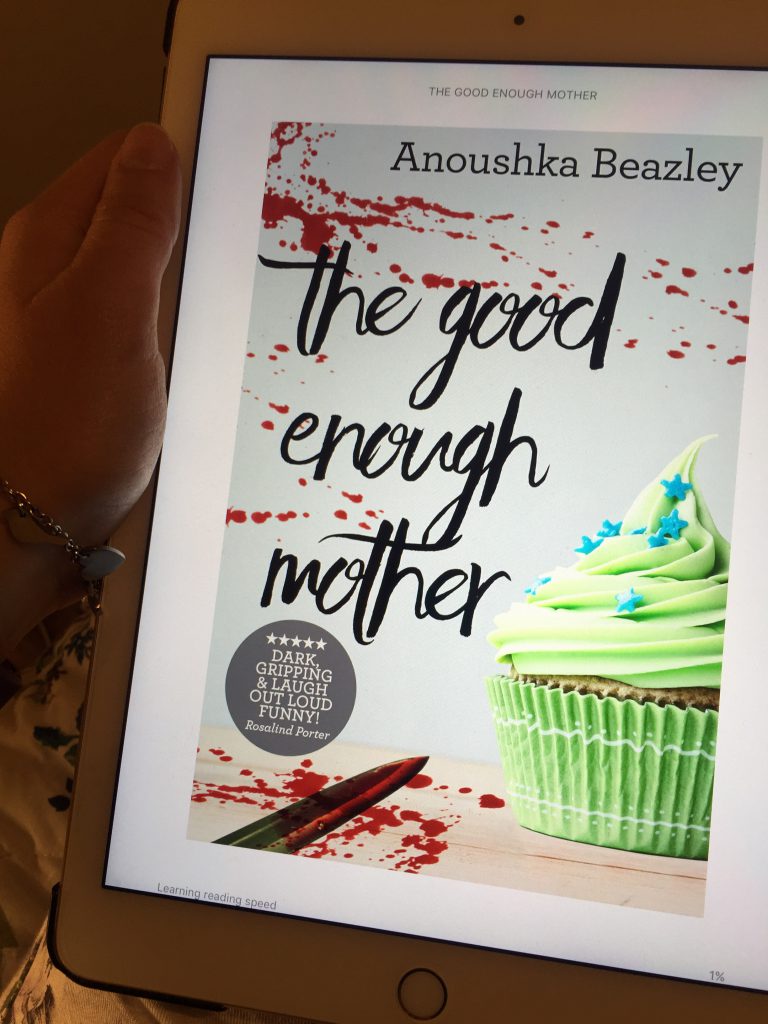 Our book for the Poppy Loves book club last month was The Good Enough Mother by Anoushka Beazley. This was her first book, and let me tell you, I was a very satisfied reader.
Drea is the unlikely heroine of the story. Her boyfriend left her for another woman, leaving her to take care of his daughter all on her own. All that he left was a note saying something along the lines of "leaving you… you can take care of Ava and also, she doesn't have to go to private school anymore, it's not like she needs it". Drea, wanting Ava to have the best possible chances in life, decided that actually, that's a pretty dick move on his part. Drea stubbornly has it in her head that she will indeed keep Ava in her private school, and even though she doesn't have the means, she decides she will do whatever it takes. This includes breaking the law from time to time. She first starts stealing the designer clothing of the other mums, but quickly this spirals out of control when one of the mums is murdered. People start suspecting that the thief is also the person who murdered her, and quickly suspicions fall on Drea. 

One of the things that I love about Drea is how refreshing she is. She is a 'no bullshit' kind of gal. I love how much she swears and her sense of humour on things. The other bit of Drea is also really dark. She wrestles with suicide throughout the book. The thing that makes me so interested in the book is how dynamic of a character Drea is. The way she makes decision to do things and how she thinks are what keep me turning the pages. I thought that was such a welcome change from the typical cheerful and optimistic chick-lit.
I would give this 4 out of 5 stars!