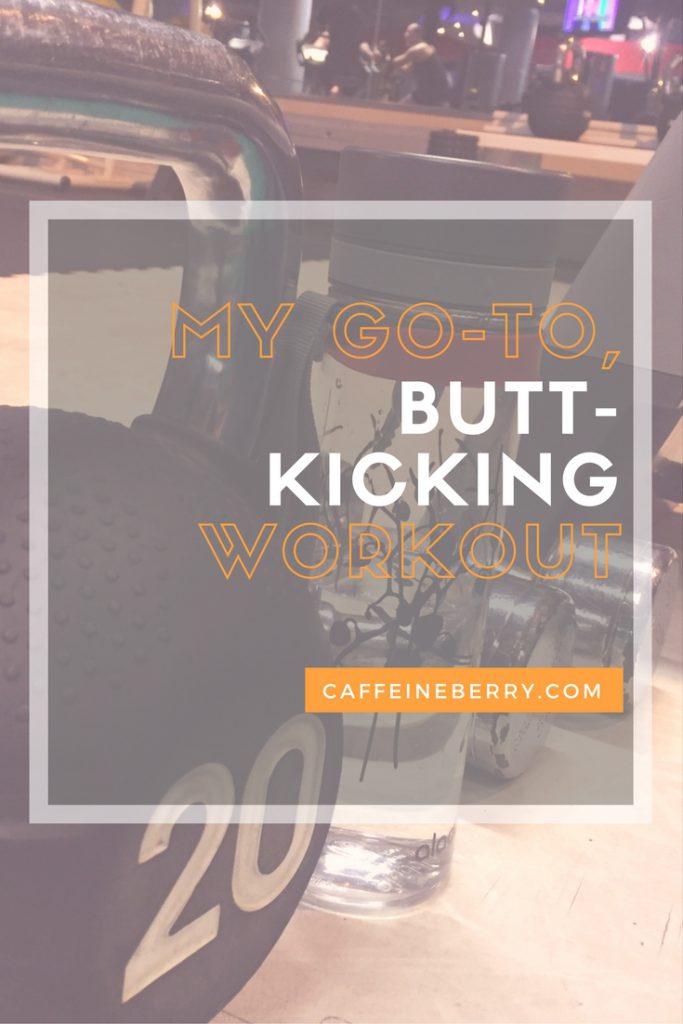 Do you ever get to the gym and head straight to the treadmill because of convenience? For a lot of women, the free-weights room looks really intimidating with all of the grunting men and their protein shakes.
While the best results come from that room, there are a few other things you can do, instead of your usual running on the treadmill for 30 min. On days when I'm feeling less than creative, I whip out these exercises (they are saved in my iPhone 'Notes') and I am guaranteed a good sweat.
Start with these weights and go up or down based on your abilities… If you are finding this a breeze, add another round!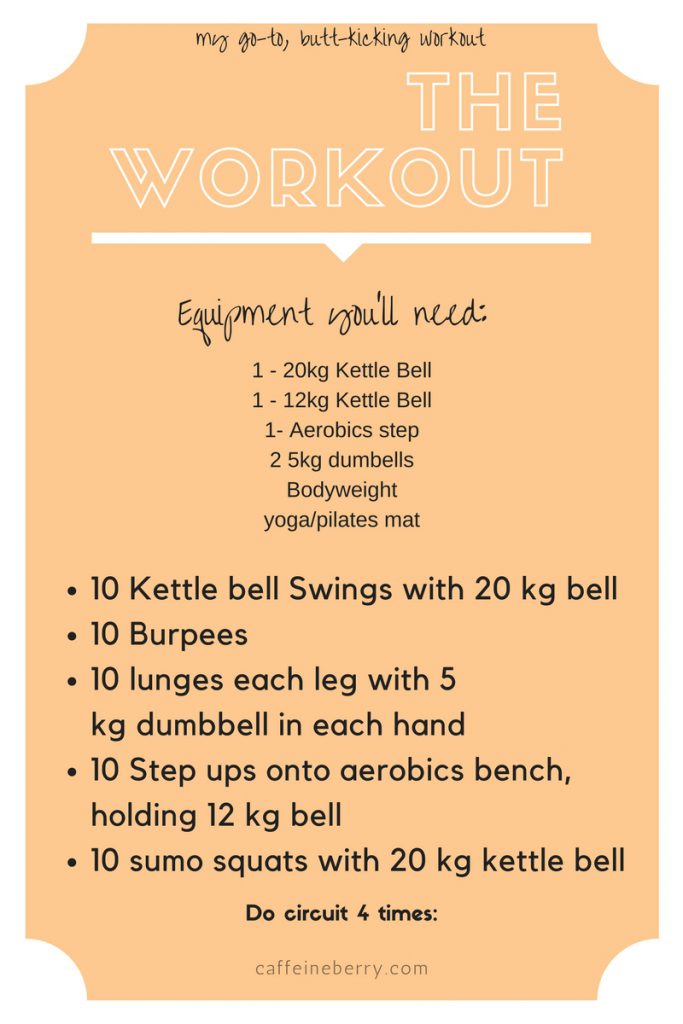 Disclaimer: I'm not a personal trainer, a doctor nor anyone with any health credentials. I'm just someone who spends quite some time at the gym, so please consult your health professionals!