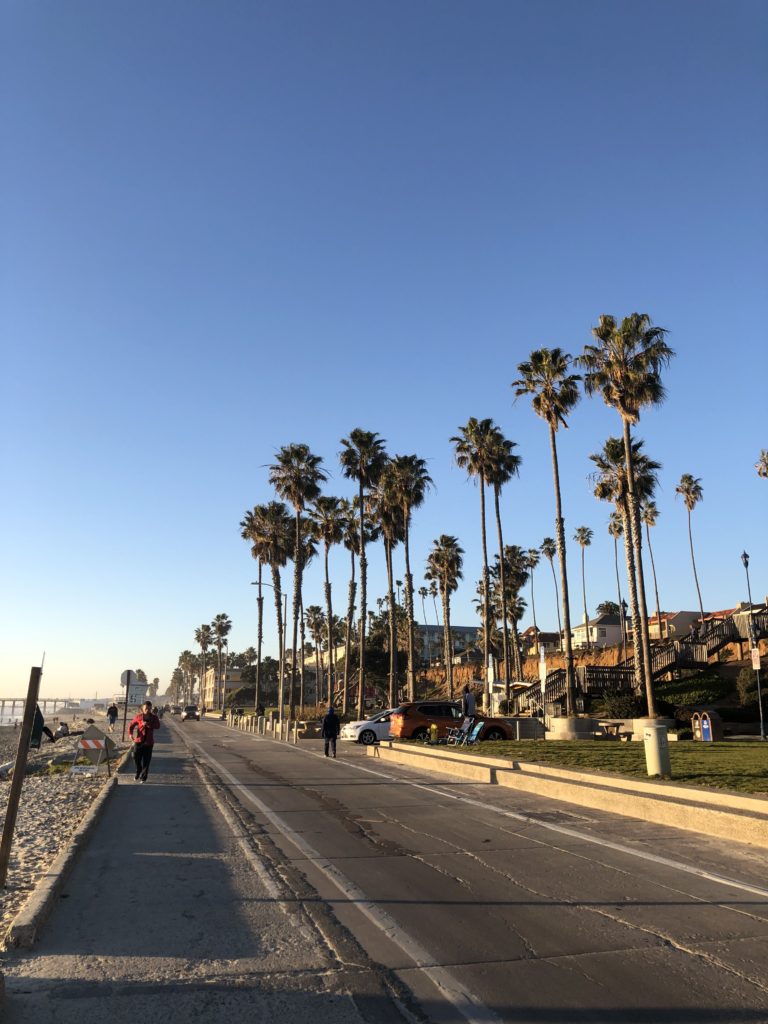 Another week, another beach photo…
Where am I, you ask? I'm currently on a work trip in San Diego, living it up in my hotel room. I've been able to venture out a little and have some meals outdoors as well as go to the beach for a few walks, but between working long hours and learning the ropes at my job, I have not had the energy to do much exploring. This past weekend, I pretty much sat in my hotel room vegging out. Not like anything is open anyway (rightly so), but it's been a verrrry uneventful trip (besides some fellow hotel residence having a massive fight at 4 am in the middle of the week). Also, let me tell you, I've not seen this many mask-less people in a long time. COME ON CALIFORNIA!!! You guys have it so bad out here!
On the plus side, it's given me an opportunity to really dedicate some time to my blog again, which is one of my fairly realistic goals for 2021 (that, along with not empty the entire wine aisle at Trader Joe's). With that being said… Expect more content from me this year!
Some links…
Texas, and other parts of the country that are dealing with the aftermath of this awful winter storm, are still struggling. My heart goes out to all the folks impacted. Here is a good resource to know where you can help.
One of my new favorite authors (who wrote this book) is on the cover of Time Magazine (with a bio written by another favorite author!!).
This really pretty dress is 50% off, just in time for Spring…
It's heart-breaking to hear that one year into Covid and violence against Asian-Americans is on the rise.
D and I started watching this sci-fi/dystopian series called Utopia together on Prime and OMG it is so intense. Not that I need any more anxiety in my life, but I'm a glutton for punishment!
This mascara has been game-changing.
Are you up-to-date with the most recent Bachelor drama? This season has somehow simultaneously given us the most boring bachelor imaginable (I swear, a bag of rice has more flavor) AND managed to keep all the drama. Weigh in in the comments… was Chris Harrison's Instagram apology enough?
I've been browsing the web for some lunch inspiration for when I return from my work trip, and this list by bon appétit is making me drool.
Speaking of food, now that I'm living back in my hometown, I want to make my way through this list…
I know I'm a little late to the game but have you seen the latest Britney Spears documentary, Framing Britney Spears?? It touches on many things that were so wrong in the early 2000s (misogyny, for example), and it appears that she is still living in a nightmare.
What's going on in your world? Comment below!