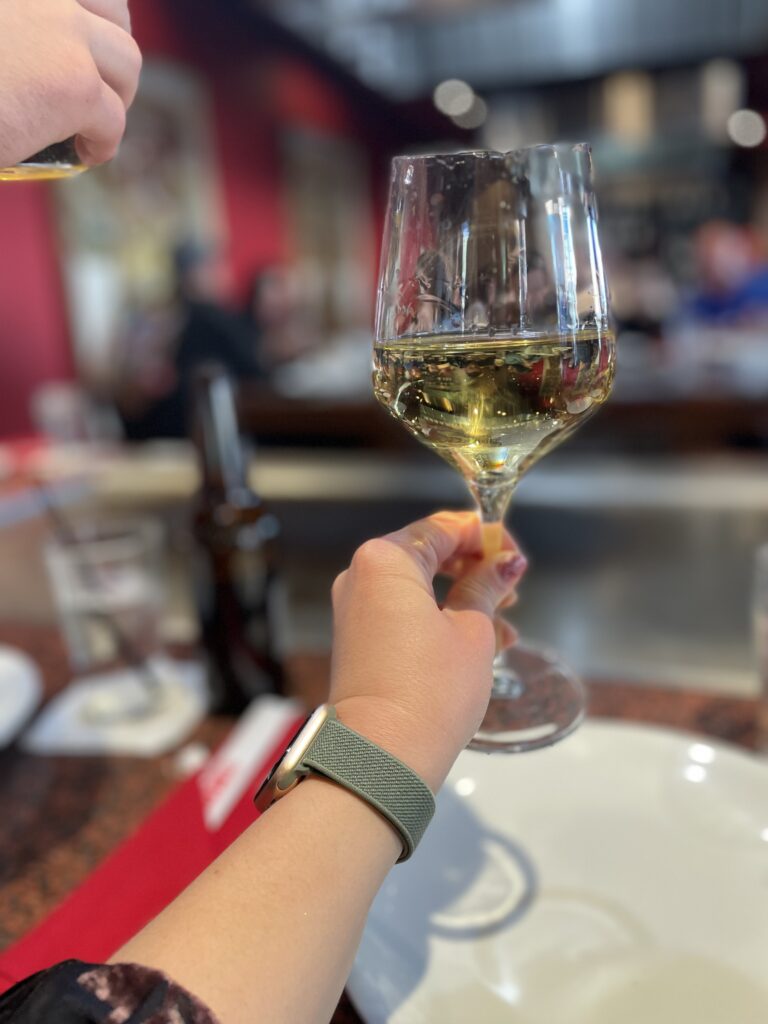 We are gathered here today on yet another Monday. Thanks for once again joining me on another installment of Monday Ramblings, a weekly roundup where I catch you up on the last few days, ramble on a little, as well as share links to things I'm reading, listening to, and loving…
This weekend was a packed one…
On Friday, I worked a half day because I had a dental appointment scheduled. Afterward, I went to a Murph training session at my Crossfit gym. I've done Murph many times by now, each time scaled down to a level that I can physically do and it still kills me every time… Also, my biceps are still sore 3 days later. Later that evening, my family and I went to Benihana in Broomfield to celebrate my youngest brother turning 24, where I enjoyed a nice glass of wine. I haven't been in years but it's still just as cheesy as I remember it, and the food is still as tasty.
On Saturday, I spent most of the day tidying and getting my life/home together. Later that evening, I went to see Guardians of the Galaxy (I'm a huge Marvel fan) and loved it! I'll try and post my thoughts about it later.
On Sunday, I met up with friends for a dim sum brunch, and then we played D&D afterward like the total nerds that we are. Sunday night was my weekly family dinner, but this time my brother and I hosted it, and it was a great success. Oh! And now I'm watching a friend's dog for two weeks while she is on vacation.
These last few days were very intense. As fun as they were, I think I need to take it a little easier next weekend so I can recharge.
Now on to some fun links…
📖 Read This
Although I did not watch the coronation, I loved the beautiful headwear over the weekend…
Even though their lives don't impact me whatsoever, I must admit I am always interested to hear some juicy royal gossip…
Such an inspiring story about a woman who just graduated from my alma mater at 76! It's never too late!
This style of architecture is super dramatic, but probably my favorite…
💄 Beauty
Here is a list of 21 AAPI-owned beauty brands in honor of AAPI heritage month.
🍿 Entertainment
Year after year I find myself interested in watching more movies. I want to be able to understand what people mean when they reference classic movies. I ran across this list the other day and decided I need to just finally work my way through all of these films.
I loved this vlog about some non-negotiables in this content creator's daily routine
Guardians of the Galaxy Vol. 3 really lived up to the hype (here is my review).
🛍️ Shopping
I bought these adhesive shower shelves a few weeks ago and am still insanely pleased with my purchase.
As we are all spending more time outdoors, don't forget to apply sunscreen, especially when it's an Asian brand, AND extremely convenient…
I hope your weekend was wonderful too! What have you been reading/listening to? I would love to know your thoughts down below!
Disclosure – If you buy something from my affiliate links, I may earn a commission at no cost to you, but just know that I only share things I truly love or would love to have!!