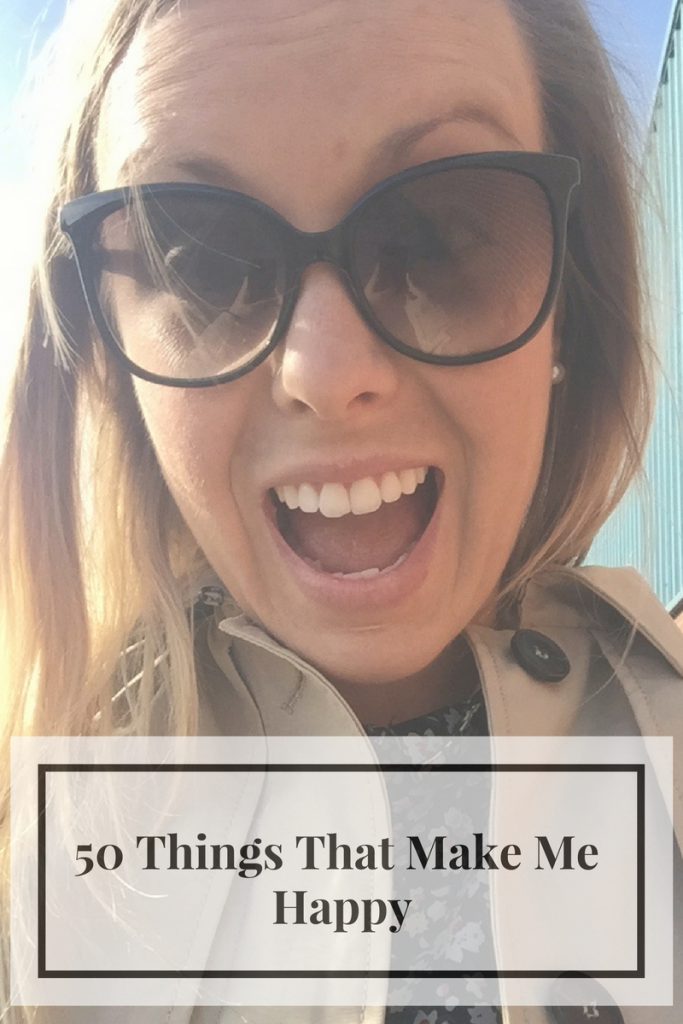 You know those days when you feel down, and you just can't seem to think of one thing that makes you happy? I've recently had a few of those. The gloomy, dark weather is upon us here in Northern England and if you add in some home-sickness, missing my boyfriend, family and dog, it can be a terrible combination. I wanted to jot down a few things that make me smile, for when those winter blues start taking their toll…
Here's the countdown:
50. Figure skating
49. Chipotle
48. A really delicious and creamy cappuccino
47. Eating Nutella out of the jar
46. The endorphins and high you feel after accomplishing something at the gym
45. Receiving letter in the post
44. Goats cheese in my salad
43. Planning for my next trip/adventure
42. Receiving birthday cards/valentine's day cards/any occasion cards
41. Putting on my nightly face cream (it feels so darn good! I use Nspa Ever Youthful Bouncy Night Cream and it is amazing!)
40. Wasting hours on Pinterest
39. Wearing my medal after a 10k race
38. Rainy Saturday (early) mornings
37. Photos of flowers
36. Cadbury's milk chocolate and red wine
35. Cocktails and dancing at Rift with friends
34. Snapchats from friends I haven't heard from in a while
33. A really delicious brunch
32. Decorating my apartment
31. Starting a really good book
30. Cozy sweaters
29. Snowboarding
28. Fireplaces or fire pits and a good book
27. A neatly made bed
26. A fresh bouquet of flowers to decorate my flat
25. Eating sushi, especially at Yo Sushi (the conveyor belt of sushi is the most positively distracting thing ever)
24. The color burgundy
23. Learning new things
22. Learning a new language
21. Witnessing a beautiful sunset
20. Walking in the wilderness
19. My iPhone
18. Really nice smelling hand cream
17. My iPad (I never knew what I was missing in life before I got one!)
16. My morning coffee
15. Finding that perfect article of clothing (ie: shopping)
14. Getting lost in a new city
13. Perfect beach days
12. Holding hands
11. Eating Tapas
10. Trying a new recipe
9. Puppies. Just all puppies. Kitties too
8. On that note, pugs (especially Doug the Pug)
7. Since we are still talking about dogs, Nala.
6. When Nala snuggles with me at night
5. Setting off to a new (or old!) destination
4. Wine nights and 'catch up' with friends you don't see often
3. Quiet Sundays, reading my Bible, and remembering what my Savior did for me
2. Long embraces with family after not seeing them in months
1. When he whispers "te quiero" over the phone, when he thinks I've already fallen asleep…