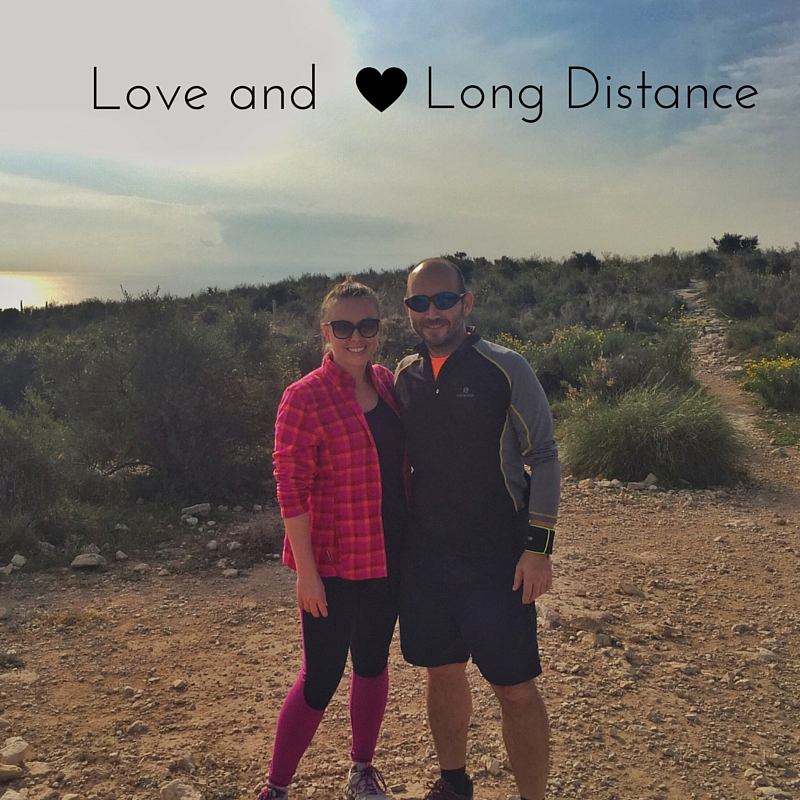 I know it's a bit cliché to write about love around Valentine's Day, but I've always been a sucker for romantic stories, so I thought I'd share mine. I've been with D for about a year and 5 months. From the moment we met, we instantly clicked, at least as friends. It's a 'modern' love story, of sorts. We had started following each other's Instagram accounts ages ago. I had posted a photo of me from the time when I had studied abroad in Alicante. I had labeled it with the wrong street name (I had said "La Rambla" when it should have been "La Explanada"). By some random chance, he was looking at photos under the hashtag 'Alicante', and then saw my photo, and corrected me. I looked at his profile, and he was quite a talented photographer. I followed him because he had amazing photos of Alicante, and I was currently in a "I-wish-I-was-still-in-spain" phase. We never were more than just acquaintances, occasionally 'liking' each other's photos.
When I got my job transfer to England, I was invited to go to the wedding of my Spanish host family's son. It was literally 2 weeks after I had arrived in England. I had come back to Alicante, and stayed with my host family. Of course, they were extremely busy with getting ready for the wedding. At the time, D and I had already started chatting a bit more. Since I was in town, I had asked him if he wanted to meet me for a drink. It was literally chance again that he looked at his phone, because it was 10 pm already.
He, surprisingly, agreed to meet. We went to the city center and had a few gin & tonics. I was immediately surprised at how easy the conversation flowed. We talked about so many things, art, travel, moving, and even World War II. Before we knew it, it was 3 am. We parted ways, but I went home thinking how natural that all felt.
By October, I was really starting to feel something for him. He and I (ok, mostly me) were calling each other on FaceTime almost every day. He was very (very) platonic – not an ounce of flirt in him. But I was definitely not platonic. One less-than-sober night, I had messaged him saying that "there are guys interested in dating me, but I don't know what to say to them because I really like you". If there is ever an opportunity to retract word vomit, that would have been it. He reacted, like any normal human would in that situation, and was taken aback. I had been extremely bold. And I'm sure what I had said sounded quite arrogant. He started making some excuses and telling me that he didn't want to hold me back (blah blah blah). It definitely seemed clear to me that he was NOT interested. I backed off.  I stopped messaging him and calling him. A few days later, I got a worried message from him asking me if everything was alright. I was a bit hurt, but pretended everything was fine. Rejection is never fun. But then I noticed that he genuinely was concerned I was mad at him and didn't want to talk to him. He actually WANTED me to keep talking to him. That's when I realized that there was something there between us. I had made a few comments to him around that time that he was (as slow as) a turtle when it comes to expressing feelings and love. We laughed a bit about that.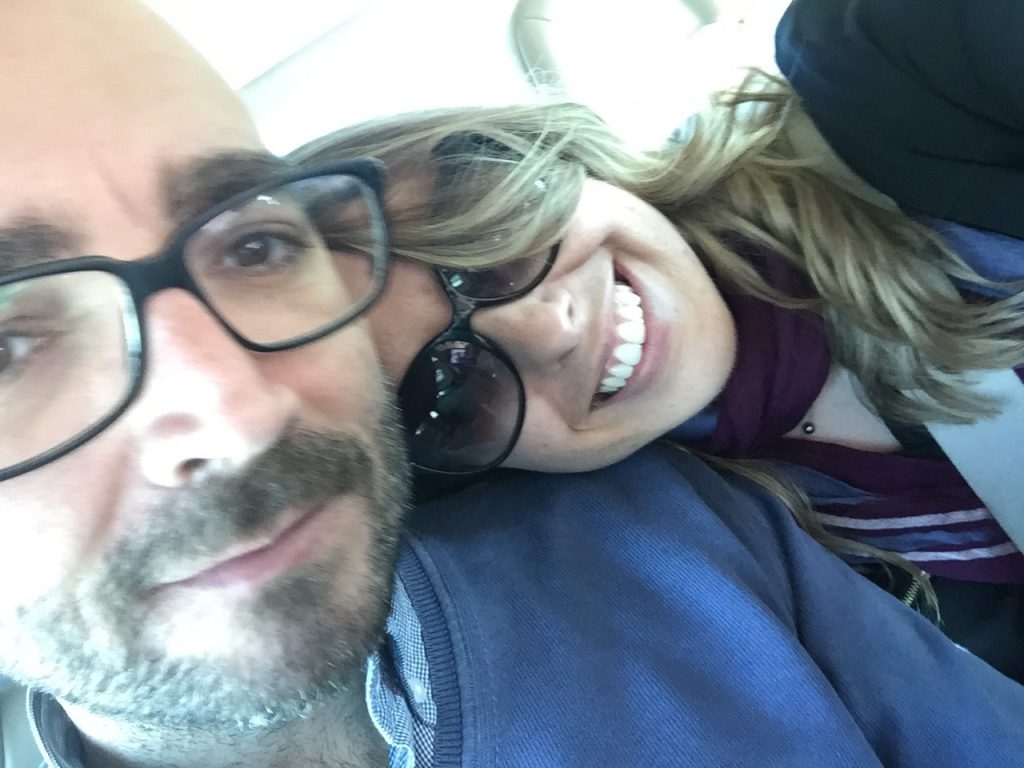 Around my birthday (around the end of October), I received a package in the mail. It was a foldout paper bouquet and a little children's book called "Lessons of a Turtle". My heart melted. Not only did he manage to send it to me without me even suspecting it, but it blew me away how he remembered the little things, like a tiny comment I had made in a conversation. Needless to say, the rest was history. We were 'together' even though we were separated by a thousand miles.
Obviously, being in a long distance relationship can be hard. D and I haven't even had the luxury of ever being together in one place more than two weeks. Somehow, this relationship has been one of the easiest and happiest I've ever been in. Here are 5 things that D and I do regularly to make sure the distance is not only bearable, but even a wonderful experience.
1. We regularly have FaceTime date nights. We pick a movie, call each other on FaceTime (or Skype), set up our iPhones in a way that they won't fall over and start watching the movie at the same time. We have one planned for Valentine's day. I am going to make myself some spaghetti, drink a little bit of wine and force him to watch a romantic movie of my choosing! In a long distance relationship, you have to be creative with how you spend time together, otherwise the distance will get to you.
2. We send each other photos of our entire day. Whether it's of an amazing country we want to visit, food I just cooked, a funny joke, goofy faces, or a picture of us, we send it. It makes the distance feel a whole lot smaller when we can visualize what each other is experiencing, and it makes you feel part of the routine things.
3. We find activities to do together. We took an online photography class together last Spring. Having a hobby we shared in common was a really unique way for us to spend time together. We would stream the online lectures at the same time, make goofy faces at each other during the class and talk about what we learned afterwards. It was actually really special to share that.
4. Communication is extremely important to us. Because we can't be together physically, we have to talk more. It has forced us to cover so many topics and because of this, we have gotten to know each other very well. A lot of couples who are physically in the same place are often very distant emotionally. We tell each other everything – frustrations and failures along with moments of success and happiness. We don't always agree on things, but that's OK. You don't always have to agree on everything to have a healthy line of communication between you.
5. Respect each other's interests and life outside of each other. This one is really important to both of us. He loves his mountains and I love that it makes him happy. Likewise, I love my blogging and fitness. He supports me by constantly helping me with my blog design and always is proud of me when I share with him my running stats. When he has his hikes and trips, I always love the photos he posts and encourage him to take me with him. I think it's so important to have interests outside of each other, but be open enough to occasionally partake too.
Happy Valentine's Day to you!
How do you make your long distance relationship work?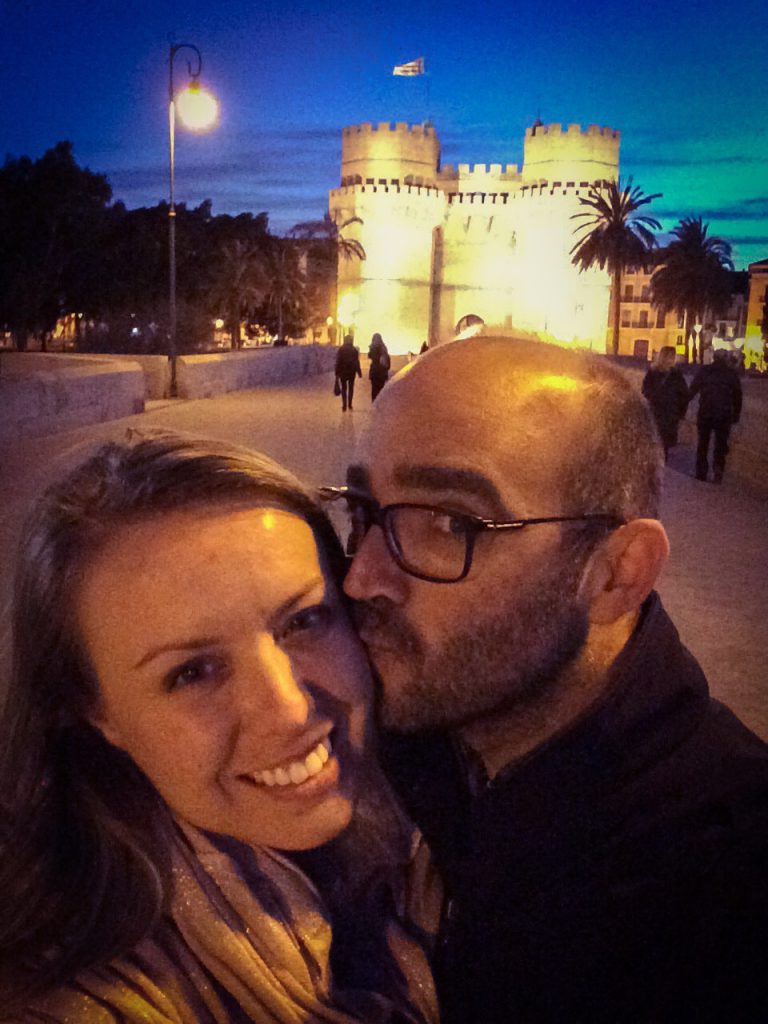 {This guy, though}