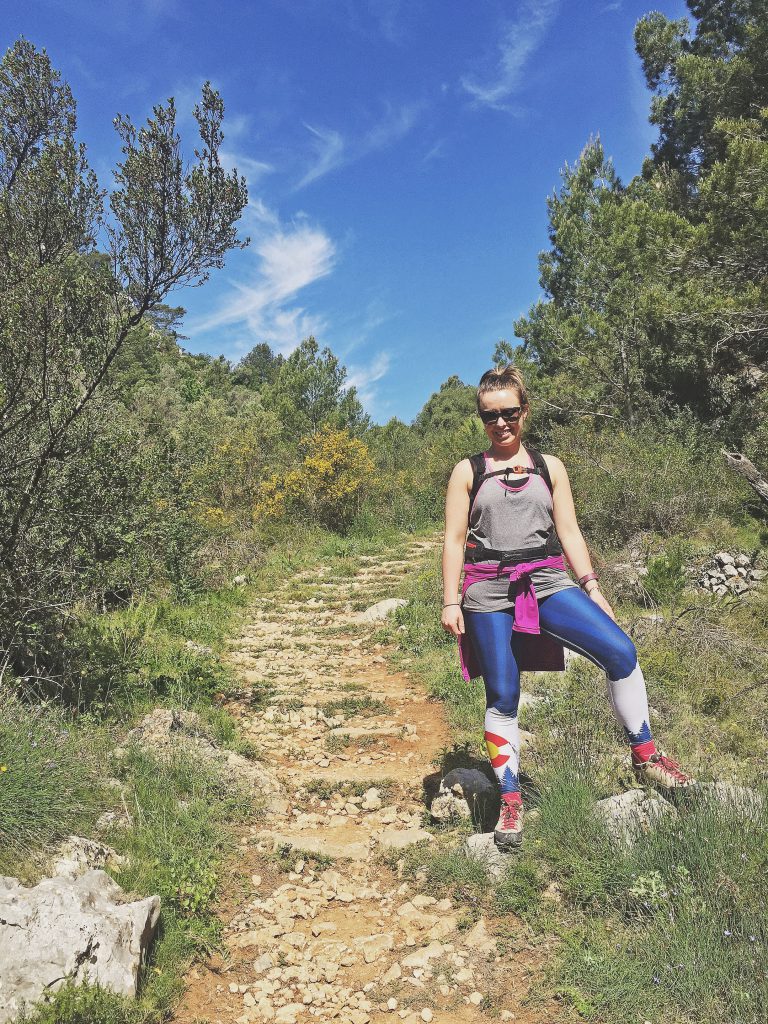 Who doesn't love wearing yoga pants? While I try to wear slightly less casual clothing most of the time, I do love some great yoga pants, especially the ones by
Colorado Threads
. I have a feeling if any of my British friends read this post, they will do a massive eye roll and start reminding me about my cliché Pumpkin Spice Latte obsession. Yoga pants and Starbucks. You don't get more 'Murican than that. Except maybe adding UGG boots. I don't own any UGGs, so at least that's a start.
When I was visiting home a year ago, I couldn't stop checking out my friend's amazing yoga pants. They were basically the Colorado flag. It happens that I love all things Colorado. I knew, in that moment, that I had to get my hands on a pair. I ended up snagging two, and ever since then, I have not stopped receiving compliments. Colorado Threads is a local Denver business that makes athletic wear out of sustainable materials, which is just something I love to my core. Yoga pants shouldn't add to the problem, but rather, be one of the many solutions to it!
I just wanted to say, this isn't a sponsored post, whatsoever. I just really, really (really) love this brand, and think you should too. At the moment, international shipping is really expensive (at $15, it just isn't worth it… maybe). But every time I'm at home, I remember to buy myself some. So far, they have lasted for over a year, and they are super comfortable for all casual/yoga occasions. The only time I don't feel like they are exceptional is when I go running as I tend to have to keep pulling them up. Even with the price being so high, I'm not bothered, because they are an amazing product and they are good for the local economy as well as for the environment!
Do you ladies/gents know of any local UK athletic-wear brands? I'm always on the hunt for more yoga/workout clothes, especially local ones!