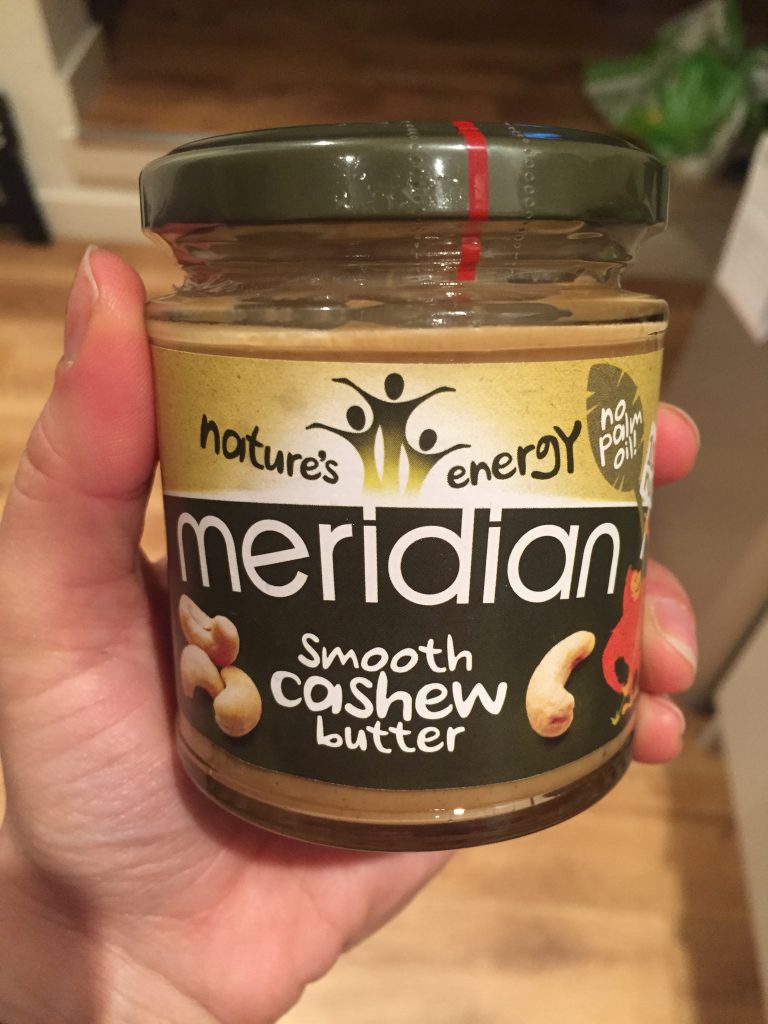 I don't often do product reviews, but I felt the need to rave about this cashew butter. Since I've been trying to eat a mostly paleo diet, I have cut out a lot of grains, processed foods, sugars and legumes. That includes peanuts. I know a lot of Europeans don't get it, but because of my American upbringing, I am crazy for peanut butter. I love it so much that I can eat it out of the jar with a spoon and nothing else. Needless to say, I needed a replacement, ASAP.
Meridian Cashew Butter was the perfect choice. It is so so smooth. I've tried a few of their other butters, but the cashew one seems to be my favorite. This company uses all natural ingredients. It's literally as simple as roasting the nuts and grinding them up. There are no added ingredients – no salt, sugar or palm oil, which are found in pretty much every other nut butter. Cashews are sweet enough on their own, so often, I'll just have a few spoonfuls after dinner for dessert.
Cashews seem to be a lot oilier than the other nuts (such as almonds and even peanuts). The consistency of the butter is almost runny, but I like it that way. It stays moistened much longer than the almond and coconut butter from the same brand.
Anyway, if you are looking for a really healthy alternative to peanut butter, this is it. It's really fantastic that these days, you don't have to compromise on taste, in order to make healthy swaps. I got mine at the Tesco's in Hull City Centre, but I'm sure that Asda and Sainsbury's will carry it too.