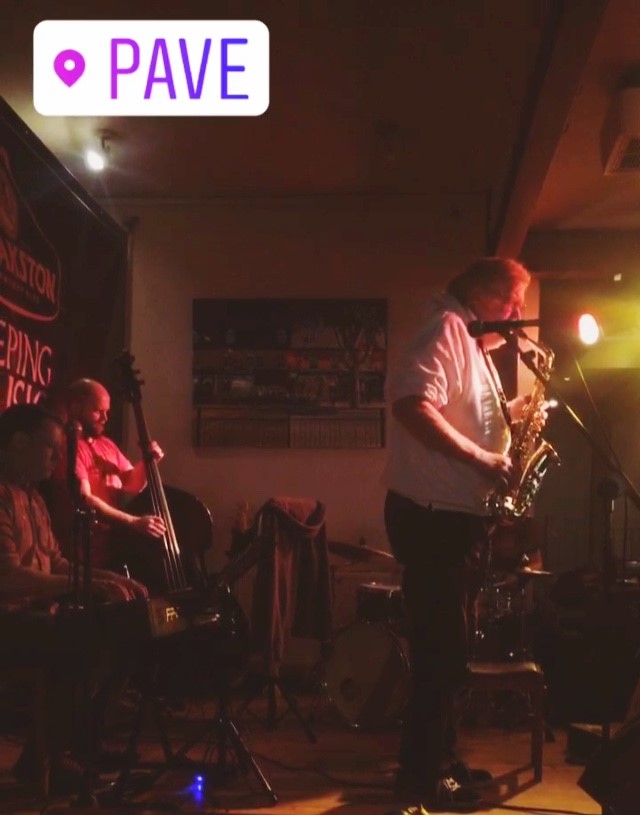 When I think of Jazz music, my mind automatically starts singing "All that Jazz" from the musical,
Chicago
. Catherine Zeta-Jones and Renee Zellweger absolutely killed it as the tantalizing Velma and Roxy. Movies/Plays such as
Chicago
and
La La Land
 do a good job of reminding our generation what is so great about this genre. While Jazz maybe a style of music that's slowly fading away (unfortunately), it still has so much significance in our culture. Jazz stems from the African American culture and has so deeply rooted itself in American history, that one can't help but appreciate the impact it had on modern-day music styles. Jazz never fails to unite people from all age groups, including mine, nationalities, races and socio-economic classes. We can still appreciate the incredible art and entertainment that Jazz has imparted on our world. Thankfully,
Pave Bar
in Hull has made it easier for locals to get a taste of that culture.
Not many people know this, but I played piano since I was about 7 years old well into my late teens. Even though I was classically trained and had a hard time free-styling on the piano, I developed a deep appreciation for jazz music. Jazz musicians are masters of taking something from the inside, interpreting it into music and instantly expressing it to the public. No two jazz concerts are exactly alike, and it takes such skill to be a performer in this style.
I found out about
Pave's Live Jazz Nights
shortly after having moved to Hull, two years ago. Almost every Tuesday night, they have a live band come in and play. One of the best things about it is that it's absolutely free. Pave is one of Hull's most popular bars on Prince's Avenue, and you can see why. Besides the plethora of cocktails and other drinks on their menu, they serve food until 7 pm. You can spend an entire evening at Pave, and end your night by being serenaded by live jazz musicians.
D has been in town this week, and I thought it would be a nice change in scenery to go have a drink after dinner at Pave, and soak in the talent. This last Tuesday, it was a jazz jam session featuring Rod Mason on the Sax and many other musicians. We already had dinner at home, so all we came for were a few drinks and the experience. I don't think I've seen D smiling so much than that night. He was thoroughly enjoying himself, and I was too. The experience was the best way to break up the repetitiveness of a work week, without breaking the bank. I highly recommend paying it a visit!
For those people who criticize Hull as a place that doesn't have much on, I just think you don't look hard enough. Especially with the City of Culture activities going on, Hull has a breath of new life. There is so much to do, you just have to be creative!