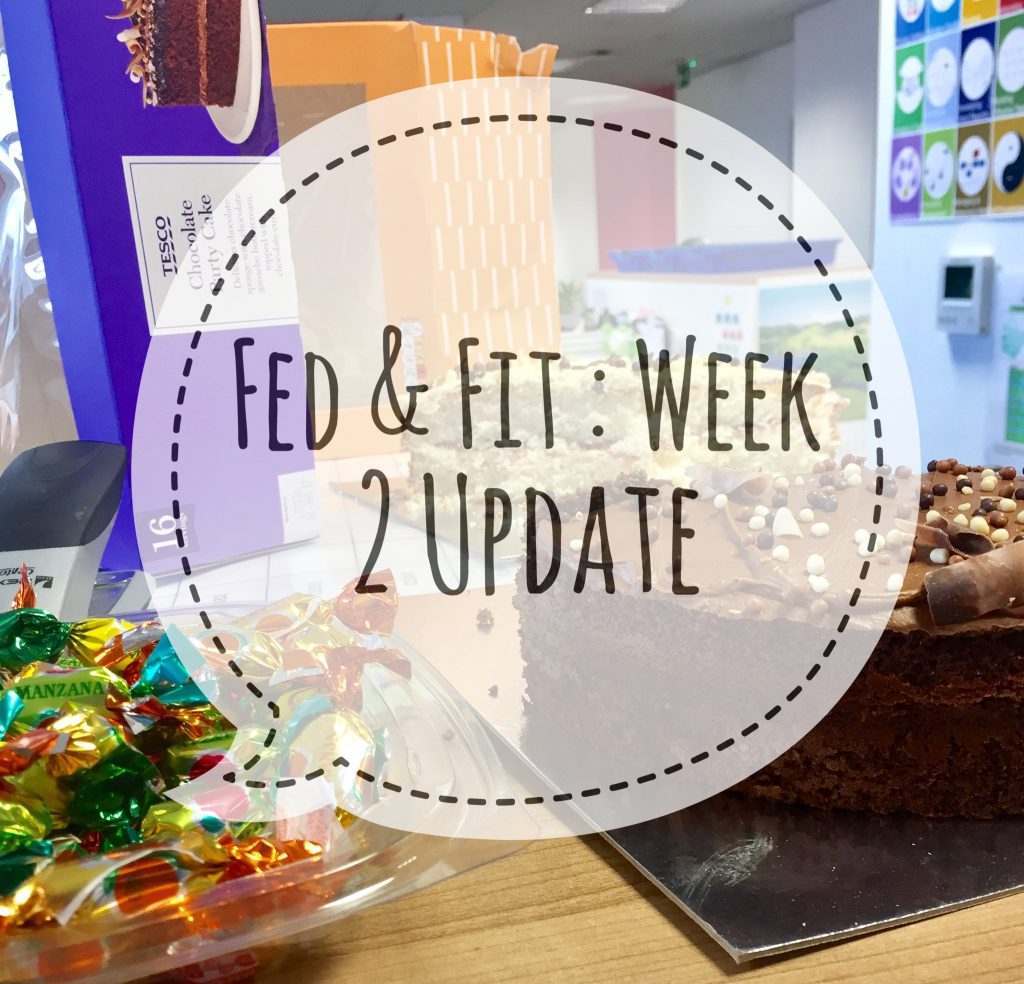 Fret not. This is a photo of all the cake that I did not eat at work. I would like to celebrate a small victory with you. A month ago, I wouldn't have thought twice about it. I would have had that cake with a massive latte on the side. This month, I briefly glanced at it, and moved on past to get more water. I'm well hydrated and cake-less. It's the small victories that count.
Week 2 has been great for the most part. I have felt so much more rested, hydrated and have been sticking (mostly) to the meal plans. I had cooked a lot of food, so that left me with a lot of leftovers. I ended up not having to cook for most of the week, and consequently didn't stick to my original meal plan. Despite me being a bit more fluid with my meal plan, I was proud of myself for still sticking to the paleo diet. I am really getting into the habit of eliminating sugars, grains and 'out-of-scope' ingredients. Do I miss them? At the moment, yes, but I think at least the sugar addiction is broken. I don't crave chocolate/cake/dairy/wine as much as I used to. I can walk by the cake on the tambour unit, and leave unscathed.
I just wanted to note – I didn't stop the dairy just for the 28 day plan. I've stopped drinking milk in December because I think I am lactose intolerant. I used to be as a child, but I thought I grew out of it. I constantly had tummy aches as an adult, and didn't think it was tied to milk until I stopped drinking it. My tummy doesn't hurt anymore, and I'm feeling a lot better. I think I miss the lattes more than I miss the chocolate, but thankfully, Starbucks in town does lattes with coconut milk, so once in a while, I can still get my fix.
I had another great moment this week. I had to travel all day for work on Thursday, and I knew that it would be very difficult for me to find food that was 'in-scope' on the road. I grabbed the Fed&Fit cookbook and looked at some ideas for easy 'grab-and-go' meals. The cold cut roll-ups were a perfect option, so I made myself some of those for lunch, grabbed some almonds, and then I was set! The company we visited provided us with a sandwich and fruit lunch, so I was happy that I took the time with extra preparation. I was able to avoid the sandwiches (and even made everyone else jealous with my roll-ups).

My strengths this week were:
Staying hydrated! I am drinking a LOT more water than normal
My meal prep for the week was awesome – I had so much food that I didn't really need to cook all week
I listened to what my body needed, and skipped the gym a few times more than normal
I have been pretty good about not snacking at work (which used to be very hard for me not to do)
My weaknesses this week were:
Eating out 3 times- they were 'paleo-friendly' choices, but still not part of the weekly plan
Not exercising enough – I had a lot of cheat rest days.
Not sleeping enough during the week – I still keep distracting myself with my phone/tablet (WHY are internet cats so enticing?)
Not writing in my journal as much as I would have liked – Retrospective journaling is just not quite the same
That's all for my update this week!
Here is where you can find me on social media if you want to follow along 🙂
Have a happy Monday!