So remember back in May when I said I would be more consistent with blogging? That clearly didn't happen. Mentally, I feel like I had a lot going on. I was trying to figure out my next steps in Alicante – which was actually very draining. Luckily, I found a job (yay!) which has since has kept me super busy. Finally, I'm feeling like I've got a routine down and I'm getting the hang of everything at work, so now I think I can finally pick up some of my favorite pastimes (ie – writing)…
¿Recuerdes cuando en mayo he dicho que voy a ser más consistente con mi blog? Esto claramente no ha ocurrido. Mentalmente, tenía demasiado. Estaba intentando determinar mis proximos pasos en Alicante – y la verdad es que fue bastante agotador. Por suerte, he encontrado un trabajo (¡olé!) que me ha temido muy ocupada. Por fín me siento como tengo una rutina y que ya estoy más comoda en trabajo, y por esto, siento como puedo volver de algunos de mis hobbies favoritos, por ejemplo, escribir en mi blog…
Get comfy because I probably need a dissertation rather than just a blog post to 'recap' all that's happened over the last 6 months. However, I'll try to keep it brief. In short, living in Alicante has been one of the best periods of my life (thus far). The great weather has made it easy to be active and happy, and I've found a Crossfit gym, and for whatever reason, that makes me happy as well.
Ponte cómoda porque yo igual necesitaré una disertación en vez de una blog para 'resumir' todo lo que me ha ocurrido en los últimos 6 meses. Intentaré ser breve. Basicamente, vivir en Alicante ha sido el mejor periodo de mi vida (hasta ahora). El tiempo bueno lo ha hecho muy fácil ser activa y feliz, y encima, he encontrado un gimnasio Crossfit, y por cualquiera razón, esto me hace feliz también.
Then, just like that, I turned 31, which really wasn't my favorite part. Although I have a love/hate relationship with aging, I've gotta say, all my loved ones really made it special. D was by my side, my nieces gave me lots of kisses and my in-laws took me out to dinner, then on my actual birthday night, they made a spectacular birthday dinner at our home… Honestly, it's been great being around family.
Y así, de repente, cumplí 31, y en realidad, esto no fue mi parte favorito. Aunque tengo una relación de amor-odio con envejecer, tengo que decir que todos mis queridos han hecho este año muy especial. D estaba a mi lado, mis sobrinas me han regalado muchos besitos y mis suegros, cuñados y amigos cercanos me han sorprendido de dos cenas… Una el sábado en un restaurante y otro en casa… Honestamente, me mola mucho estar alrededor de la familia.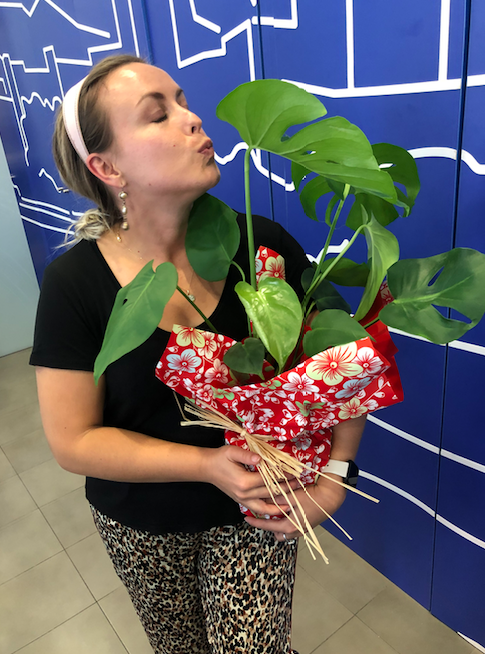 I received so many wonderful gifts for my birthday, but probably the one that really surprised me was a monstera plant from my new coworkers. Recently, I've been on Instagram searching through a lot of apartment decor photos for inspiration, and I keep coming back to anything that has the monstera plant in a basket, however, I didn't know what that plant was actually called and where I could find it so I posted on Instagram. Little did I know, my coworkers read my post, and then planned to surprise me with it! Let's hope I don't kill it!
He recibido muchos regalos maravillosos para mi cumple, pero el regalo que me sorprendió más fue la planta monstera deliciosa de mis compañeros. Ultimamente, estoy siempre mirando fotos en Instagram que me inspiran para decorar el piso, y sigo volviendo mucho a cualquiera foto que tiene la monstera en una cesta. Pero, no sabía cómo se llama la lanta y decidí preguntarlo por Instagram. … ¡Yo no lo pensaba que mis compañeros han leído mi post, y luego han planeado sorprenderme con esto!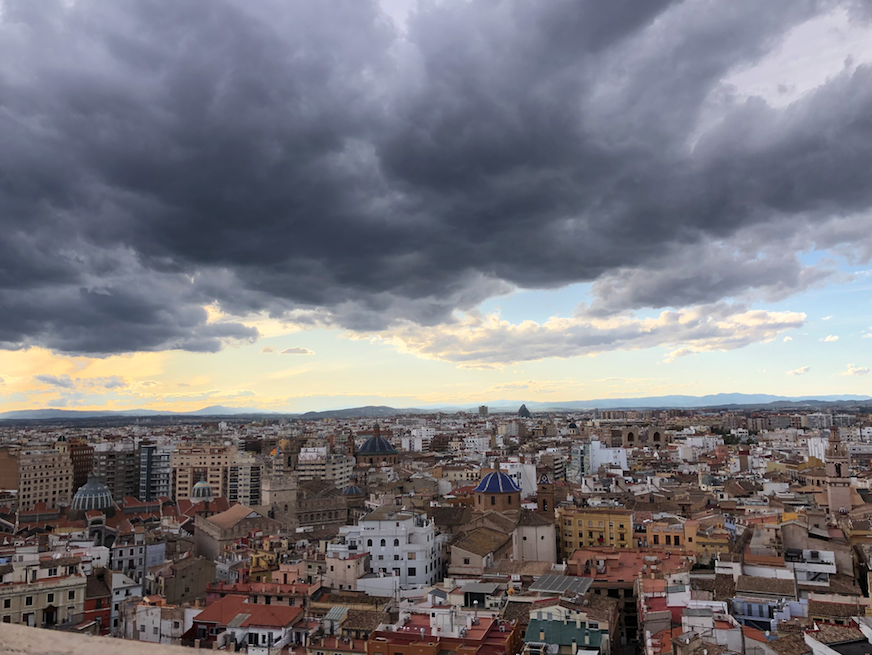 Also, just last week, we took our students to Valencia and I'm not going to lie, I had so much fun. We went to the Oceanogràfic, saw the sharks, dolphins, and penguins and I pretty much lost my shit at how excited that made me. I love any excuse that brings out the inner kid…
También, la semana pasada, fuimos con nuestros estudiantes a Valencia, y no voy a mentir, lo he disfrutado mucho. Fuimos al Oceanogràfic, he visto los tiburones, delfines, pingüinos y básicamente me perdí la calma con la emoción que sentí. Me encantan cualquiera excusa que saca el niño/a interior…
This is where I am this week. And it's only Monday.
He llegado a este punto ya, y solo es lunes.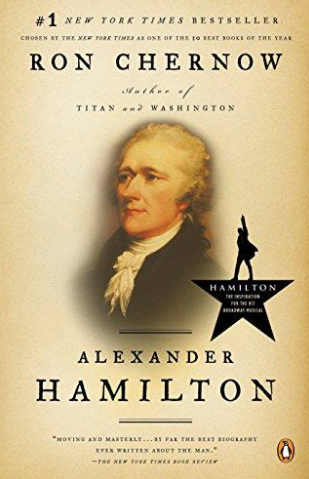 October and November have been all about biographies. I'm currently brushing up on some American history and reading a biography about Alexander Hamilton. I wanted to know a bit more about him before I go and see the play, which I hope to do at some point in the near future.
Octubre y noviembre han sido todo sobre biografías para mí. Estoy muy interesada en historia estadounidense y estaba leyendo una biografía sobre Alexander Hamilton. Me gustaría saber algo más sobre él antes de ver la obra de teatro, y espero que esto sea en un futuro cercano…
I've also been reading Katrin Davidsdottir autobiography and Einstein's story as well. I'm sure you have heard that I do Crossfit at some point (:-P) and she is one of my favorite competitors. When I need a little more motivation to hit the gym (or a reason to feel bad about my lazy self lol), I like to either watch these athletes in action or read more about them. And I'm reading about Einstein so I can feel bad about my level of understanding physics. Do you have any books I need to read next after I get over reading biographies?
Yo estoy leyendo la autobiografía de Katrin Davidsdottir y la historía de Einstein también. Creo que has escuchado alguna vez que hago Crossfit (:-P) y ella es una de mis competidoras favoritas. Cuando yo necesito un poco más motivación para ir al gimnasio (o una razón para sentir mal sobre mi propia pereza), a mí me gusta ver los deportistas de Crossfit en acción, o leer algo sobre ellos. Y estoy leyendo sobre Einstein para sentirme mal sobre mi nivel bajo de entender. ¿Tenéis algunas recomendaciones de los próximos libros que necesito leer?

Anyway, dear reader, I'll try to be more consistent from now on. I really do love a good diary entry, and in many ways, this blog has become a diary of sorts for me. Hope your week is off to a good start!
De todas formas, querido lector, intentare estar mas consistente. Me encanta una buena entrada de un diario, y en muchas maneras, este blog es así para mi… ¡Espero que tu semana haya comenzado bien, y espero que te guste este post en español!