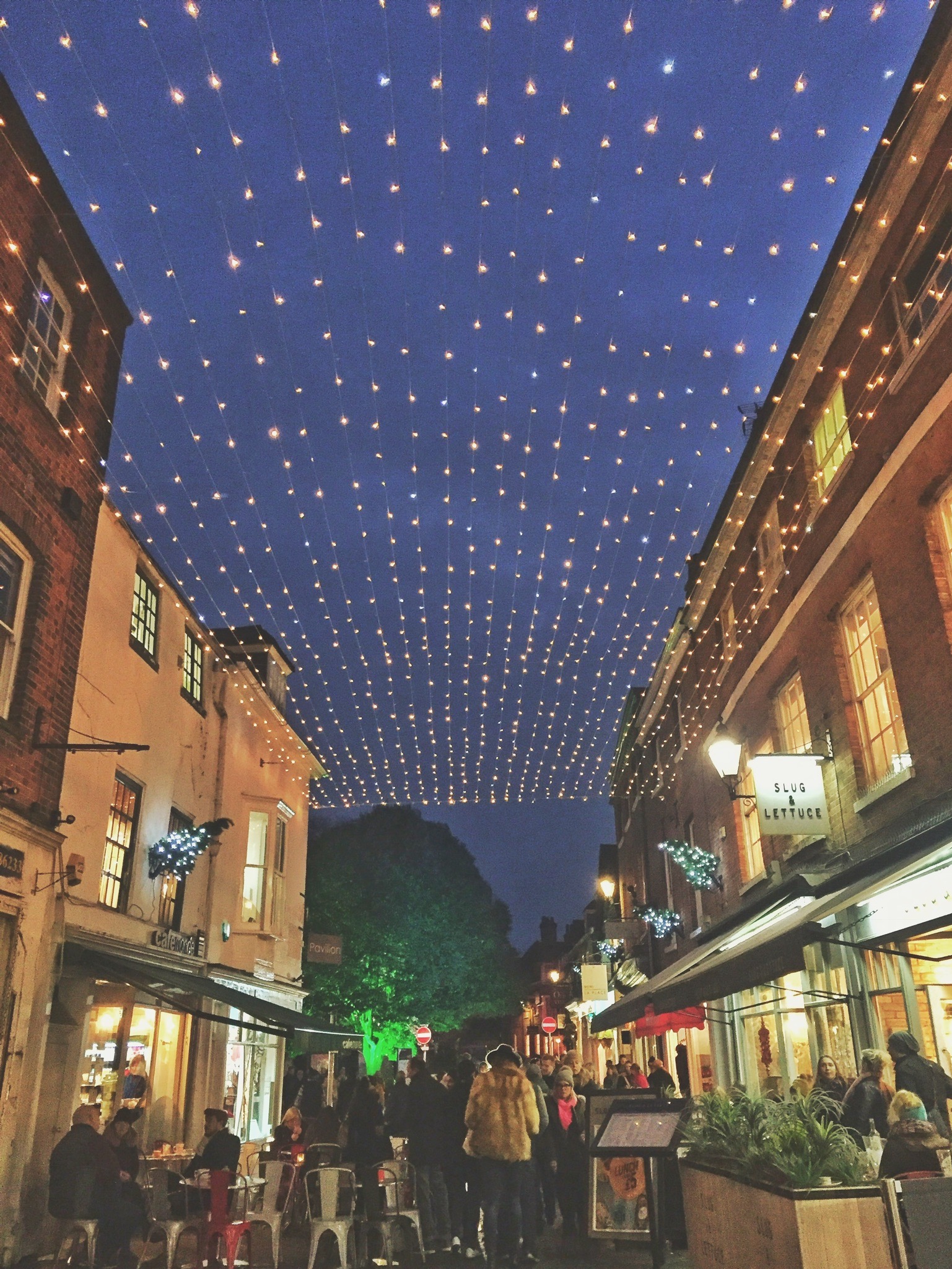 Every January, people fall into two categories: Enthusiastic Resolution-ers, or Non-Believers. A Non-Believer is someone who either, 1) made resolutions in the past, and broke them before you could even say 'Dry January', 2) never saw the need to because they are totally perfect (if that's the case, tell us your secret!). I, however, fall proudly in the Enthusiastic Resolution-er category. Each December 31st, I gingerly take out either my journal (or as of most recent, my iPhone notes) and pen down 5-15 resolutions. This is a sacred tradition. Sometimes, the resolutions are the same from year to year. Not everything is achievable in one year, after all. While people may argue that resolutions are pointless, especially when so many people "fail" so soon after making them, I believe they are really useful and let me tell you why…
They Make You Reflect
The end of the year and the beginning of the new one are a great time to look back at what you did well and what you didn't do so well in the last year. Self-reflection is so important, and not many people do it. If you want to lose 20 pounds but you eat all the chocolate and pizza and have never stepped on a treadmill, your first step in achieving your resolution is some self reflection. Is it actually possible for you to lose weight (write a novel, learn a language, be more productive, etc.) without making some major lifestyle changes? Probably not. Admitting to yourself the areas you need to work on is the first step to achieving any goal.
They Make You Take Ownership
There is something powerful about penning down your resolutions and actually attempting them. It shows that you're taking ownership of areas in your life that need improvement. It doesn't stop with the pen and paper, however. While resolutions are an excellent way to reflect, they mean nothing until you start taking action, and that's where the beauty of it sits. Even though many people see New Year's Resolutions as a waste of time because so many people 'fall off the wagon', so to speak, what other thing motivates THAT many people, COLLECTIVELY, to get off their ass and stop drinking, smoking, start going to the gym, learning a new skill, start being kinder to people, etc.? At least for a short time, they feel empowered to take control back of their lives and do something about it!
They Don't Go Away With One Failure
I'm the kind of person that likes starting (or restarting) things on the first day of the year, month, week, etc. Starting it at the beginning of something like the New Year makes it easier to measure how far you've come. That being said, just because you ate a pizza on the 15th of January, after having resolved to 'eat healthier' does not negate your resolution. It's all about progress, and not perfection. I highly recommend for you to listen to this podcast by Cassy Joy Garcia, from Fed and Fit, on being Progress Driven, rather than aiming for perfection. If you throw out those 14 previous days of healthy eating, just because you had one day of fun, that's never going to show you any progress. Accept the moment of 'weakness' or whatever you want to call it, and learn from it. Did the pizza make you happy? Did you feel good physically afterwards? Is that a feeling that is worth it? Take note, rather than quit, because your resolution can still be a year long thing, and allow room for enjoying your life and having those days of fun!
My Resolutions for 2018:
1. Find a place to serve – This is something that's been on my heart the last few months. I feel so blessed, when so many are not, and I want to find a way to help out more.
2. Be more environmentally conscious this year and find at least 5 more ways to reduce plastic – I am so much more aware of the damages we are doing to the environment than I've ever been before in my life. It makes me really sad to see entire species of animals dying because of their ecosystems crumbling. I want to do more than I already am, and I might post about it on here soon (send me tips, if you have any).
3. Be more intentional – Since I've owned a smart phone, I've always struggled to be 100% present in social situations. It's so tempting to just glance at a text that came through and not focus on what your friend is saying. It's an awful habit, but I really hope to work on it this year.
4. Listen to my body – Last year, I ran a half marathon without actually being physically fit for it. I'm still paying the price for it with a creaky knee, and I haven't properly ran in months. I want to fix my body first before attempting to try any more athletic challenges, and that includes going to a physio, slowing down any activity that is hard on my joints, and stretching more.
5. Improve my productivity
– I want to find a rhythm that improves my productivity. Currently, I really struggle with not getting distracted and being able to focus at work, but I recently read an
article
 on how to be healthier, happier and more productive by maximizing your work based on your actual rhythm.
6. Refocus my life on God – My relationship with God has always been very important to me, but I've noticed that the last few years, I've struggled to make Him a priority. I want to make room for Him in my hectic schedule this year and really get back into His word!
7. Start having a more minimalist mindset – Every so often, I go through phases where I get SO sick of my clutter and impulse buying. I revisit my budget, quit the shopping, donate clothes and feel awesome. But then, I go back to my impulse shopping and no matter what, can't seem to break the cycle. This year, I want to really reflect on WHY I do these things, to see if I can get to the bottom of it, and actually start applying it to my life in the long term.
8. Feed myself for nourishment, not only pleasure –
 I LOVE food. But
I struggle with having balance
. Food, for me, is 99% pleasure. Sure, I don't want my meals to ever be boring, but I also want the correct portion sizes with all the nutrients my body needs to feel good.
9. Learn something new – I have been wanting to learn French for a while now, and I really want to find time to start this year!
10. Get STRONG – I absolutely love my Crossfit gym, but I'm probably the weakest person there. However, Since I've been doing it for a year now, I've noticed incredible changes in my strength and ability. It's pushed me to do things I didn't think I was able to do. One of my Crossfit goals this year is to do 5 pull-ups without resistance band assistance. For me, that would be huge, because I've never, EVER, in the history of my little life, have been able to pull my body up with just my arms.
Have you made resolutions this year? How do you feel about keeping them? Is it doable, or do you think you'll give up?