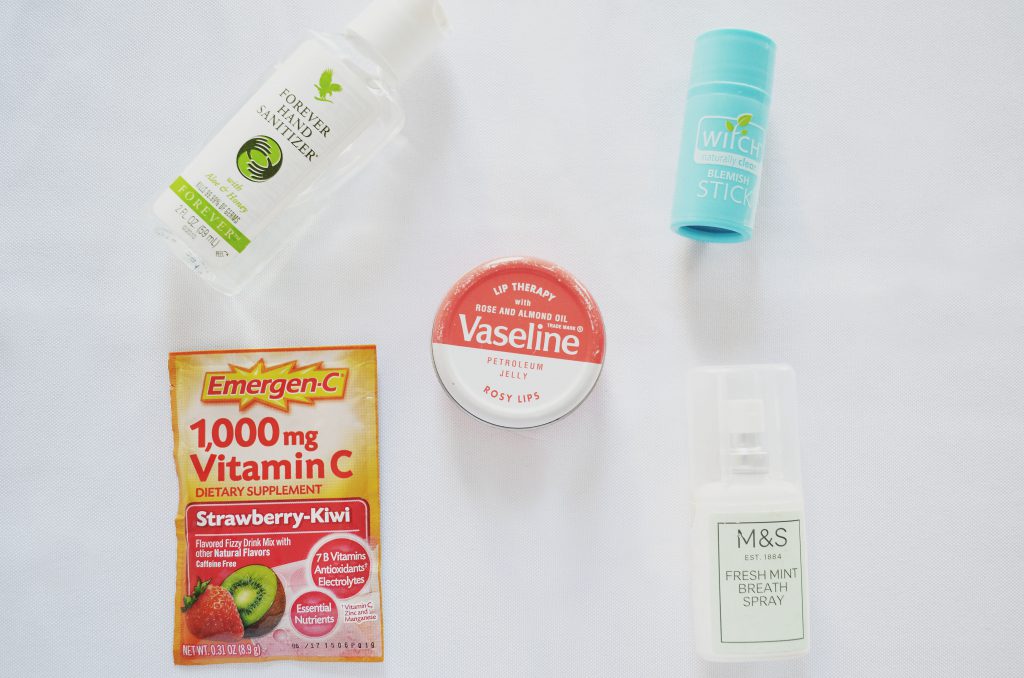 The last few years of my life, I've become, what I would consider, a very expert traveler. I've learned about all sorts of things. For example: don't over-pack. This is a very hard learned skill and one that absolutely is cemented in your brain after you are running up hill with a 50 lb (22.7 kg) suitcase. Or another skill: when you know you have a city made up out of massive hills of stairs, such as in Edinburgh, don't bring a rolley suitcase.
I've learned you need to dress comfortably and practically for all sorts of travel situations. I've also learned that you should ALWAYS be at the airport at least 2 hrs in advanced. Once, I arrived very early, totally calm, went through security, and found out that I still had the keys to the car I had borrowed from a family member in my purse. I had to run to the post office in DIA and mail them, and go through security all over again. I was a sweaty mess.
In addition, I've learned what things I should  have with me in my carry on. Airports and planes are a central hub of all things bacteria, and I always end up catching something, or end up uncomfortable on my flight. Here are my top 5 travelling essentials!
1. Hand Sanitizer – You never know when you'll be hit by the health lottery for your next round of cold and flu. That's why it's so important to maintain the good habit of washing your hands. I have been to many airports, gas stations or whatever, and I think I can say, with some expertise, that not all bathrooms will have soap. I HATE that feeling when you find this out AFTER you've touched everything. I keep hand sanitizer in my bag in case I ever need this.
2. Witch hazel acne stick – This has been a recent discovery of mine from Sainsbury's that works like a charm! I struggle with severe breakouts all the time. Travel does not help the situation. Recently, the thing that has been helping me nip breakouts in the bud is this little tube. It stings a bit, but that just makes me feel like it's actually effective. It's especially perfect for traveling, as it is small and compact.
3. Toothbrush/Toothpaste/Fresh Breath Spray. I can't stand having a 'dirty' mouth. I'm a bit OCD about oral hygiene. I have a toothbrush at work, toothbrush at home, and a toothbrush that travels with me. However, sometimes, when you're stuck on a plane and don't have any real convenient way to freshen up, I found this really great temporary fix for bad breath at M&S. It is a minty spray and it has saved my life on some occasions!
4. Vaseline Petroleum Jelly – Airplane air can be so drying, especially for your lips and your skin. I can't travel without something to help reduce extremely dry lips. Vaseline has been what I've used since I was young. I've used it for dry skin as well. Once in a while, I'll rub some on my fingers or the tops of my hands, especially if I don't have any lotion around. I love to use this particular 'Rosy Lips' flavor for just my lips.
5. Emergen-C – I don't know how much Vitamin C helps a cold go away once you've already caught it, but I feel like eating more citrus and taking Vitamin C supplements really helps me avoid getting sick. When you're around germy people on a plane, any little bit helps!
What tips and tricks do you use for travelling? What are your 5 essentials for your carry-on?