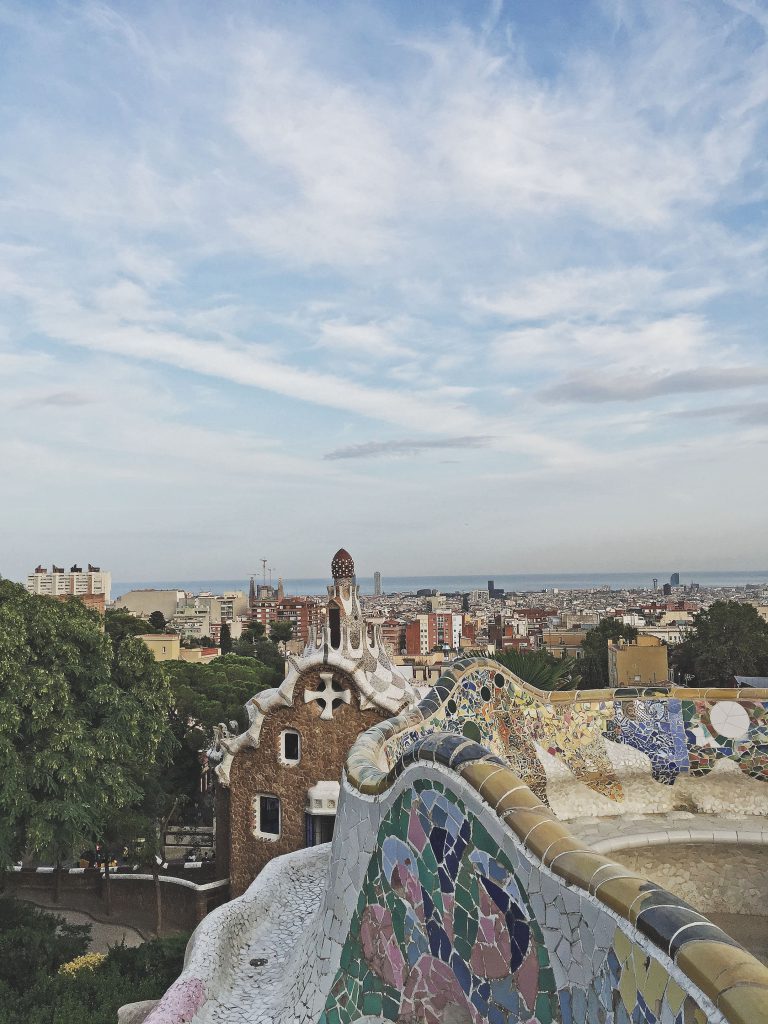 As one friend has put it, I have the Barcelona Blues. This, in essence, captures what I am feeling. It essentially means "feeling depressed or sad, after having been to Barcelona for a few days and regretting not having taken enough photos at least, or not quitting your job and moving there, in some of the worst cases".
*This post is going to come in several segments*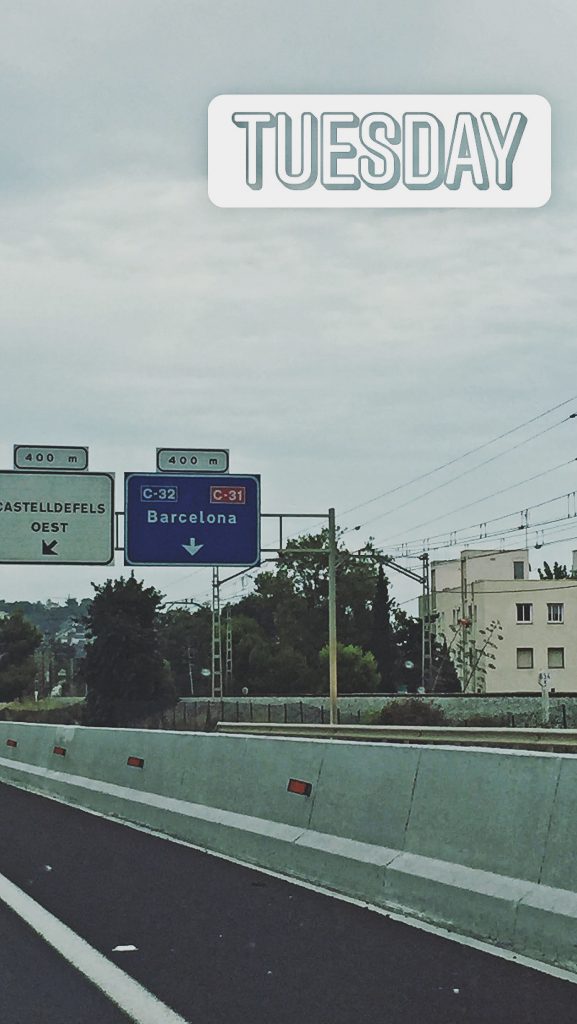 I'm not going to lie. My first night in Barcelona was a bit of a let down. We did a road trip to get there, and by the time we were checked in and finally able to explore the city, we were already exhausted. In addition to the exhaustion, I think that part of the issue was that my expectations were extremely high. I've studied the art, culture, and history of the city during uni, and had decided that I loved it, before ever having actually seen Barcelona.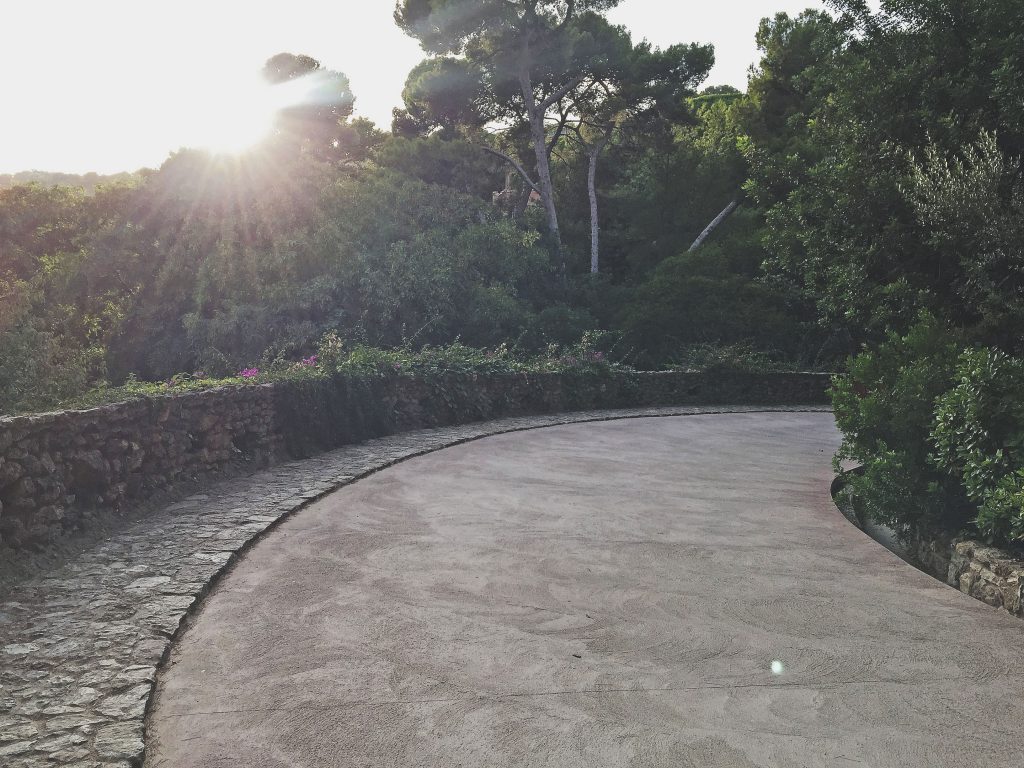 After unwinding from the drive and planning out the day, we set off to the Barcelona underground. It was time to explore the city and we wanted to visit Parc Güell before it closed for the day.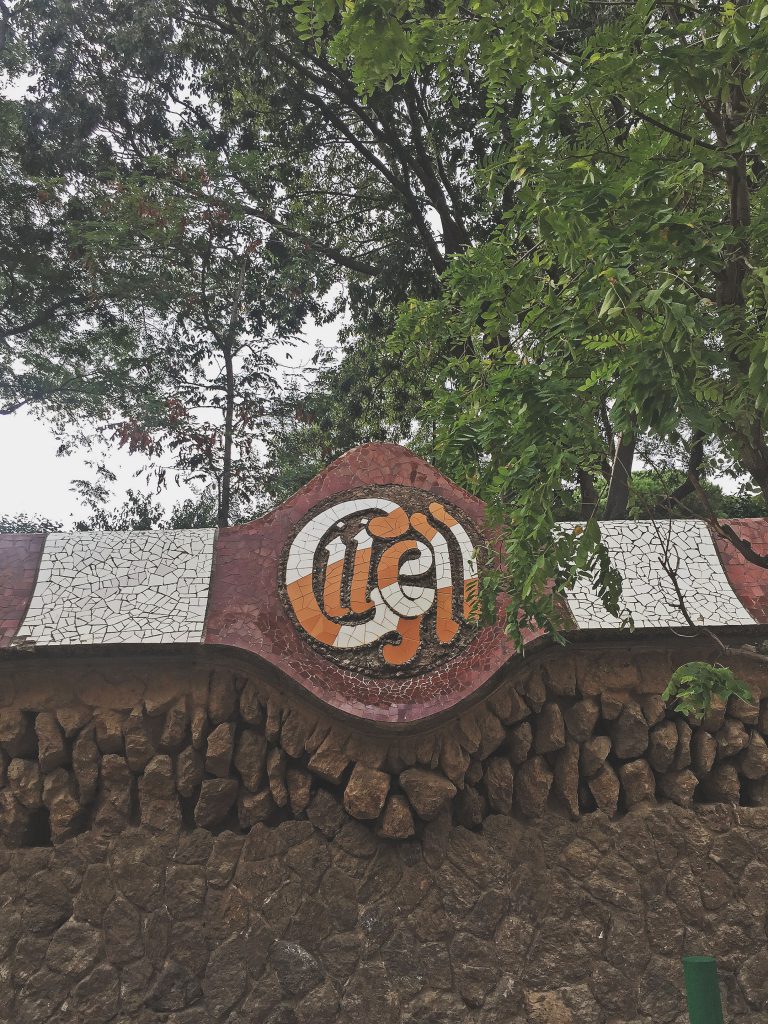 I'm going to want to diverge for a second and talk about just how huge of a Gaudi fan I am. His architecture is so surreal. I love how he combines so many natural elements and uses them to make a twist to the old gothic style. When you're looking at his buildings, it feels like you're either underwater or in a fairytale land. Needless to say, Parc Güell, La Sagrada Familia, and Casa Batlló were places I had been dying to visit for a long time.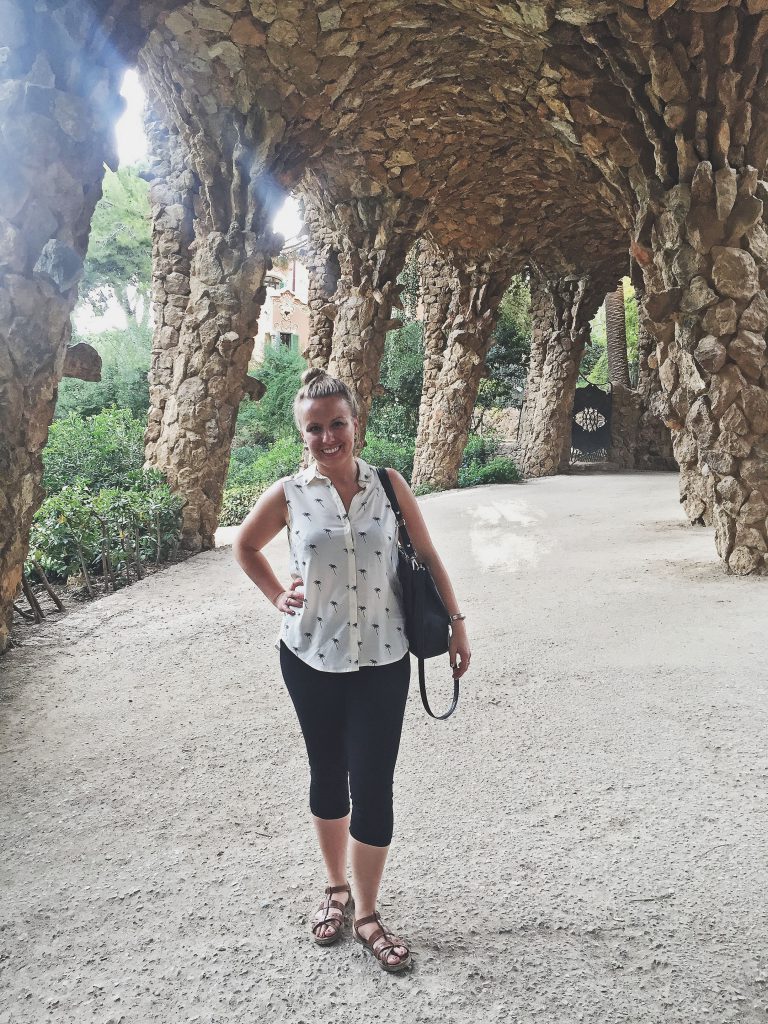 Back to the main story – when we walked up to the park, it was very crowded, under construction and not cheap. We paid for our ticket, just to walk around the area. D said that the last time he had been there, it didn't cost anything, so this was a recent change, and it took away some of the charm.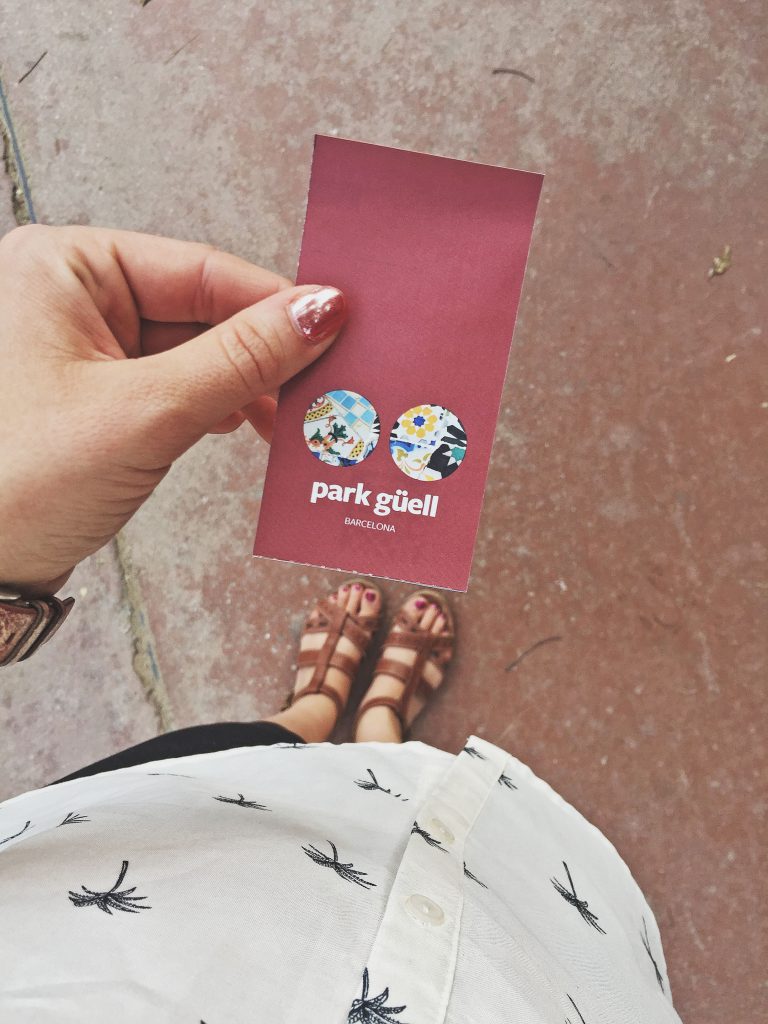 The discomfort of the crowds and construction aside, I was still captivated. The tile work is incredible, and overall, Gaudi's designs are captivating. The view of the city from the roof of the park is one of the best of Barcelona (and probably the most famous). D and I sat for a while taking in the sunset and the sounds of the people and the birds, and that's when it really hit me.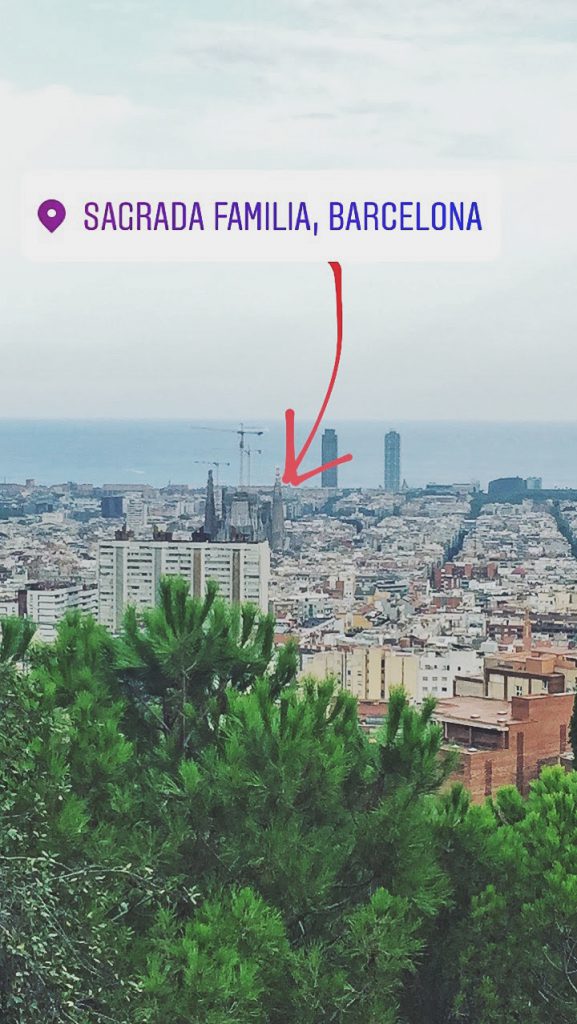 The city, just like the art, needs to be experienced, not just witnessed. Gaudi's architecture isn't just the building, but it's also how it makes you interact with your surroundings. How does it make you feel? I was sitting on a beautiful tile bench, under the shade of some Mediterranean trees, hearing melodic chirping, all whilst listening to the hum of human chatter all around me. I was part of the city and it was part of me, all through the experience that Gaudi created.
What started as a bit of a disappointment, ended up as a reminder that Barcelona is just as imperfect and just as beautiful as each one of the inhabitants and visitors, including me.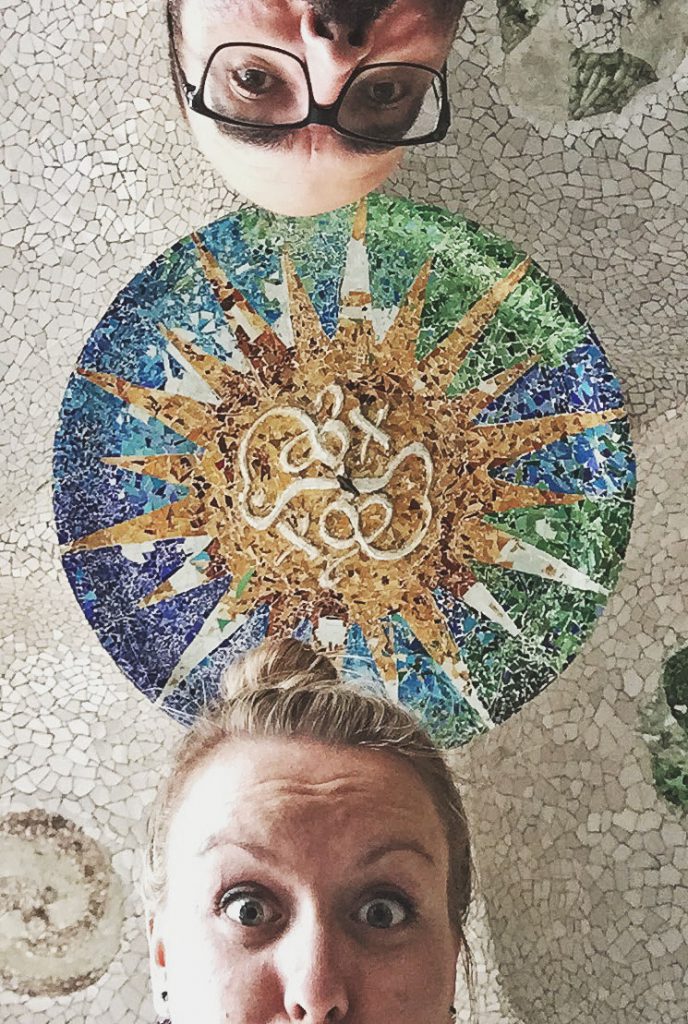 With my new way of seeing the city, we went around to explore some more. One of the first stops after the Parc was Las Ramblas. We paid our homage to the sites of the terrorist attack, and took a few moments to commemorate all the victims who lost their lives due to senseless violence. It was so unreal to imagine the busy Ramblas becoming a site of destruction and chaos, but as in almost all cases, life keeps going on.
After paying our respects, famished, we started searching for a place to eat. The first restaurant we came up to looked promising. It had a lovely ambiance and wasn't far from Las Ramblas. We had a look at the menu outside, and saw that the translation was exclusively in Catalan, English and French – not a word of Spanish. I was extremely upset to see that, especially given that my boyfriend is Spanish and would probably have preferred to read a menu he could understand, in a city that still is part of his country. I told him that we have a million other choices, and we went on our way. The open discrimination that the Catalan people show towards other Spanish people and tourists was another thing that dimmed the excitement of my visit.
Adding to the list of a disappointing night, we ate at probably the worst restaurant in Barcelona. I won't even go into details because it was just so BLAH. Come on Barcelona! Could this really be the city that I have been enamored with since I started learning Spanish? We were off to a bad start, but ultimately, I was still open to the experience and I knew that, in my core, this city, despite its very (human) imperfections, had some magic in store for me.
To be continued…