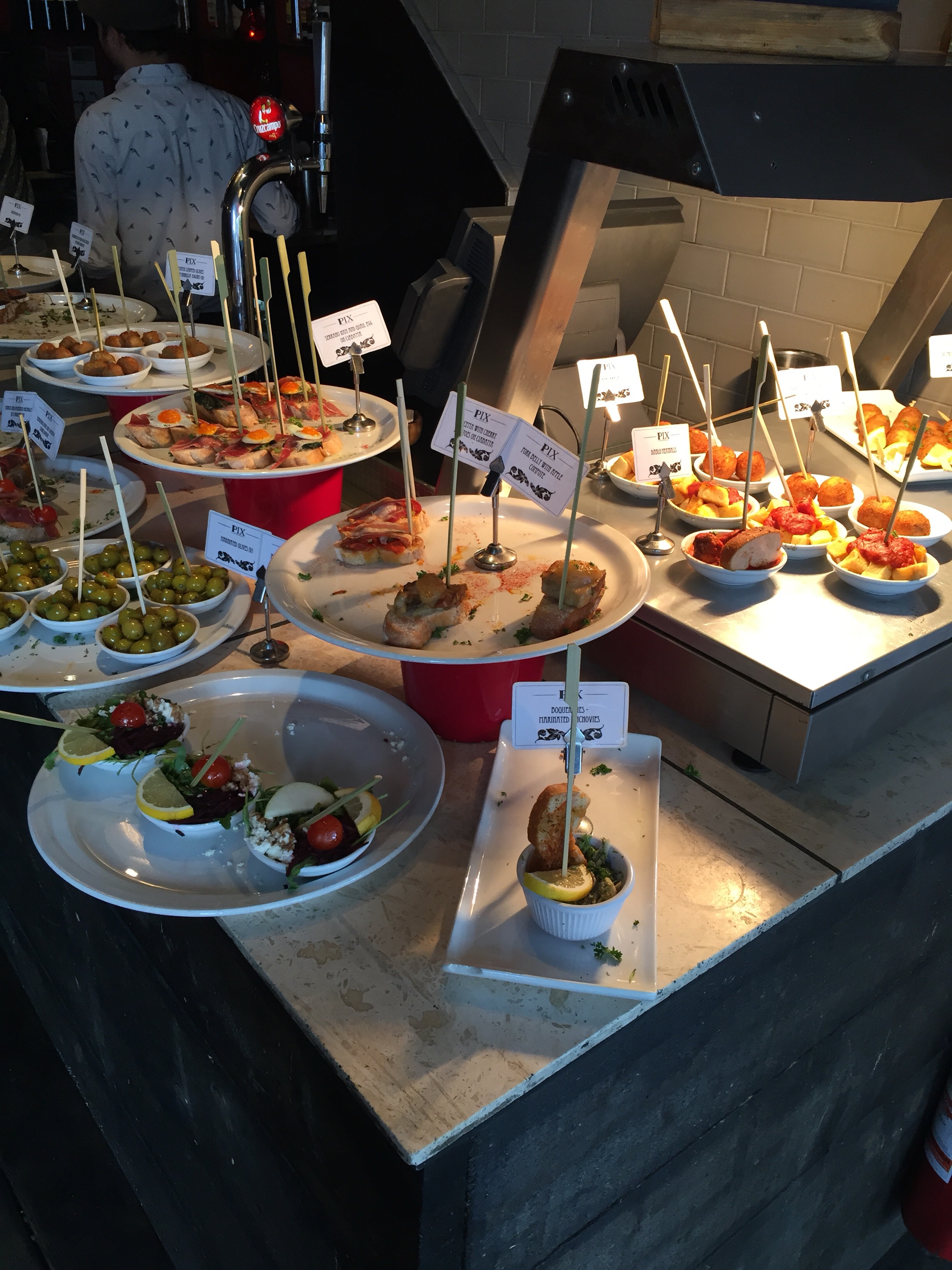 Part of the thrill of going to a big city is the enormous amount of restaurants and cuisines to choose from. Hull has its great fare, but it can not compare to that of London. In every neighborhood you will find Sushi, Thai, Mexican, and Ethiopian, just to name a few. But none can top a great Tapas Bar for me. Pix Pintxos, conveniently located in 4 central London neighborhoods, is the perfect place to spend a nice, relaxing Sunday comida.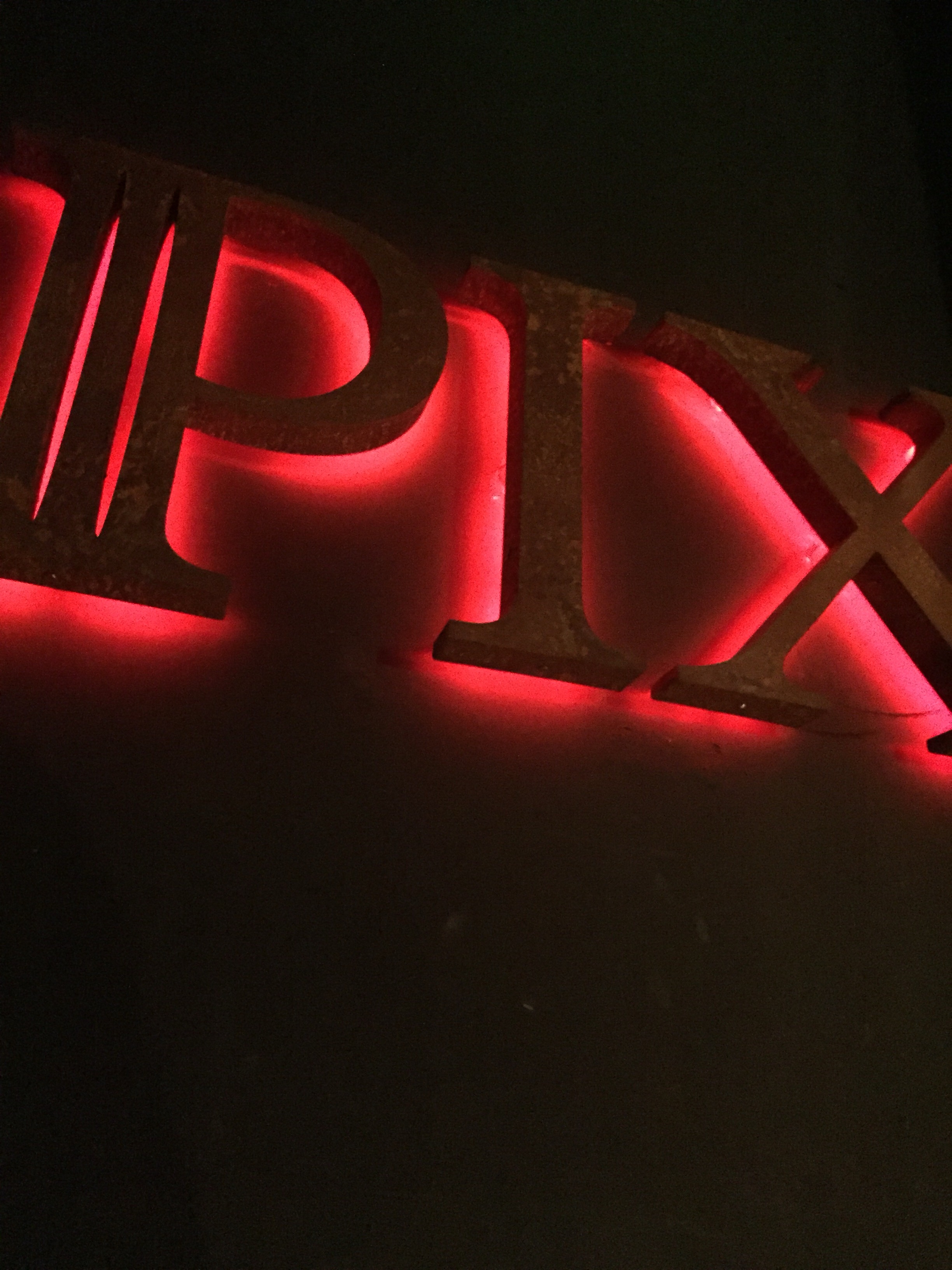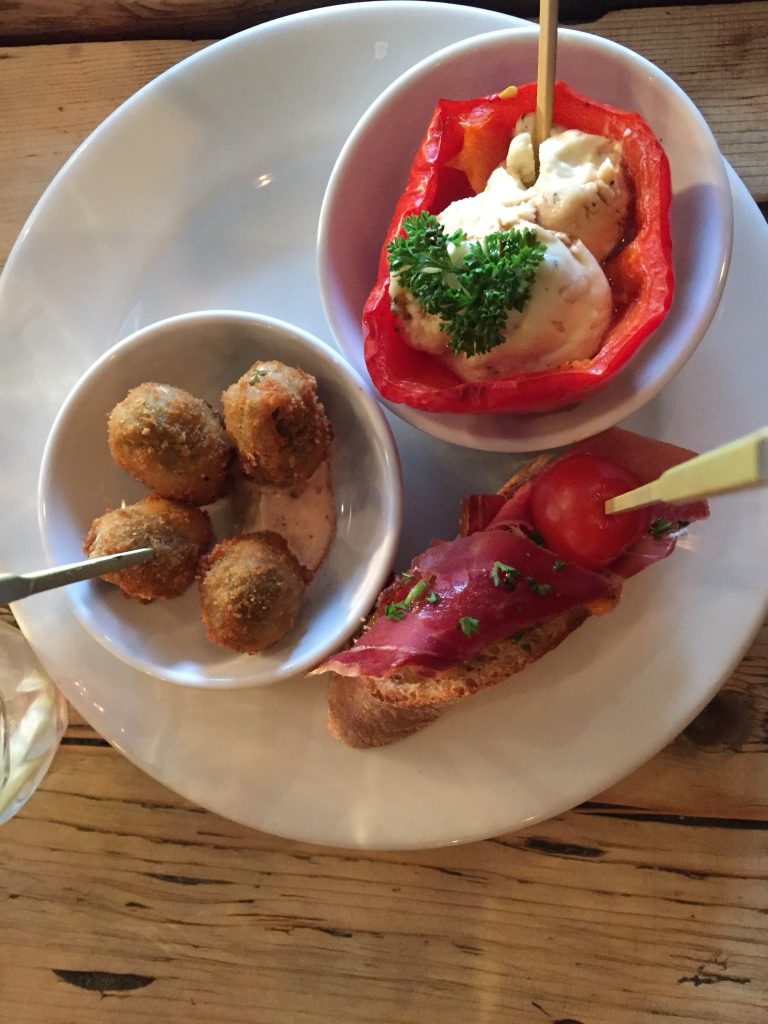 Pix is located in several places throughout London, but D and I ended up visiting the Notting Hill location. It's conveniently a 10 minute walk from Ladbroke Grove Station and right on Portobello Road, where all the pastel-colored houses reside. Not only are you in prime photo location, but you can take a sit back and enjoy a nice sangria or cerveza along with your tapas and take in the sights!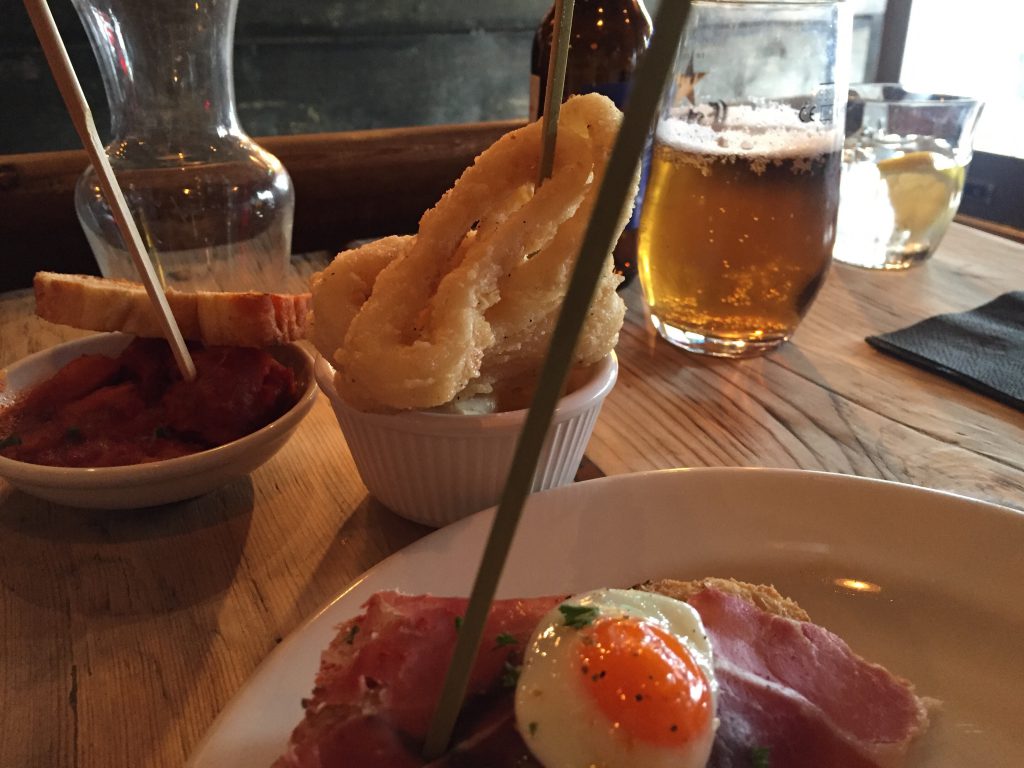 Basically, you go up to the bar and take as many 'pintxos' or 'small snacks' as you like, and the price is added up at the end, based on the quantity of the sticks you have on your plate. I love getting some of the more traditional pintxos, like tortilla española (a really thick potato and egg omelette), calamares (or fried calamari, which tastes a lot better than it sounds) to begin with, but then I always move on to something I haven't tried before. I can be VERY adventurous with my food.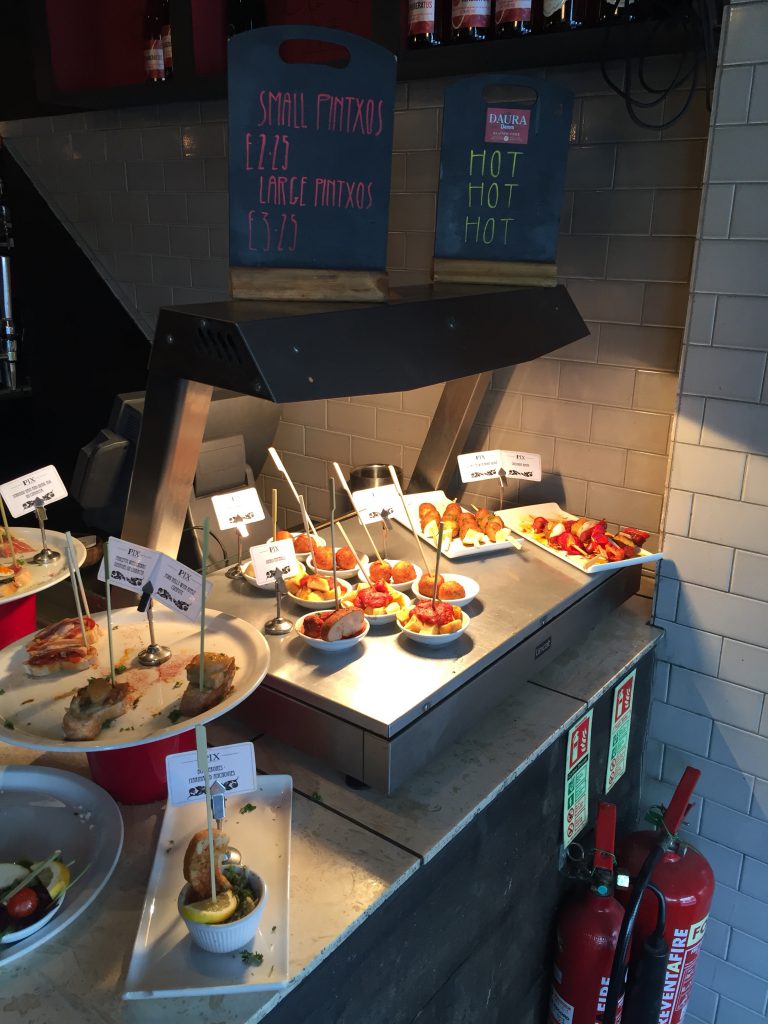 Even though we were in on a Sunday, D and I decided that we didn't want to go for Pix's legendary Brunch. For £33, you get unlimited Pintxos as you want, AND all the Cava. We weren't that hungry and we were not looking to drink. However, I still am dying to come back and give that Unlimited Tapas a test run! Any takers?