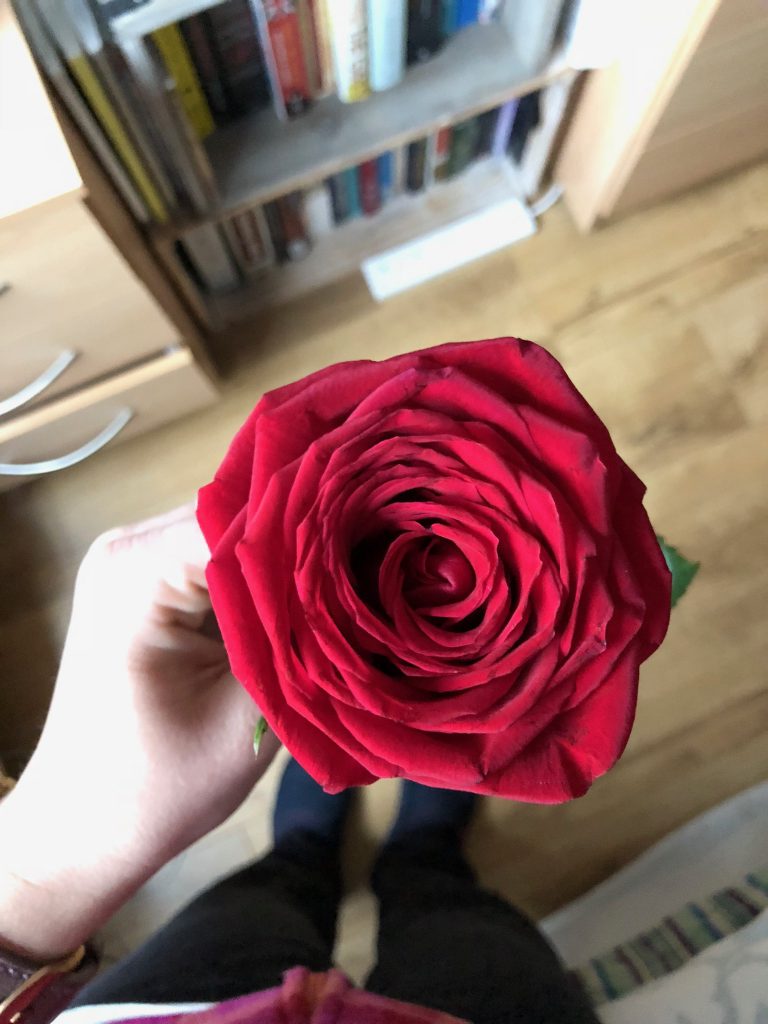 I'm not even going to pretend that I don't love Valentine's Day. Even when I was a single gal, I always a huge fan. Valentine's Day means that everything is covered in pink and red, roses are aplenty and chocolate is probably not far from me. I know it's very cheesy, but I'm ok with that. I love the business of finding the perfect card and writing up the perfect message, finding flowers and gifts and sharing all these things with the people you love. This holiday just  puts a smile on my face.
Here are 5 things that have also made me smile this week…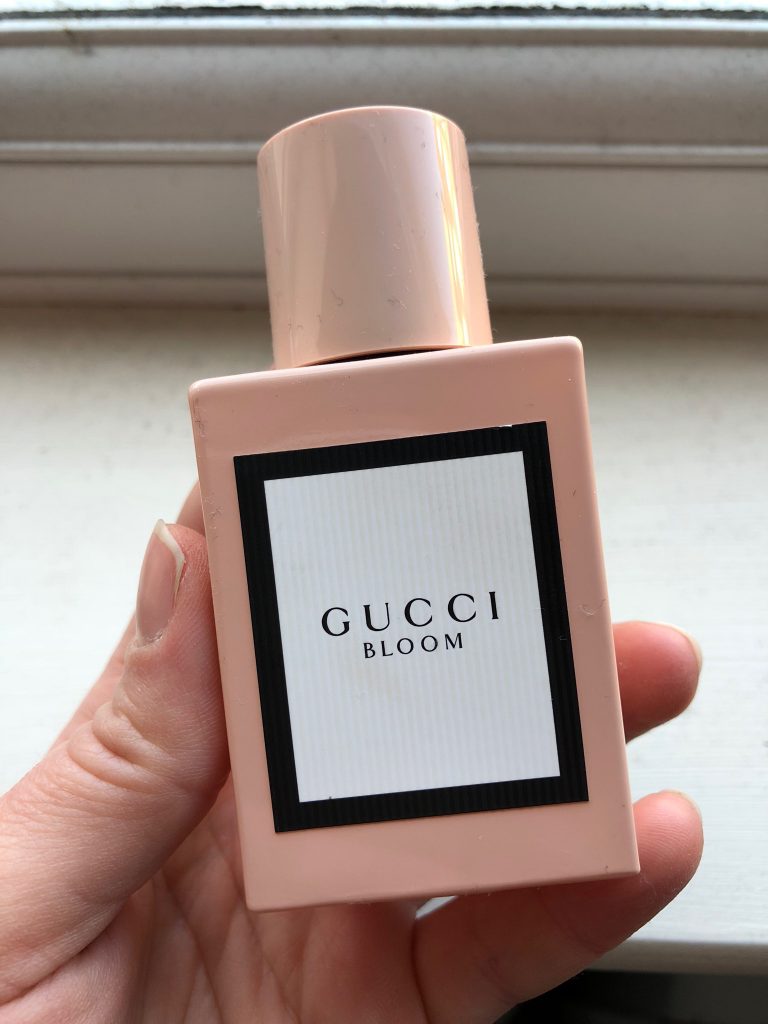 1. My new favorite scent…
I happened upon this perfume by accident. I was at the airport just killing time in Duty Free. It was love at first sniff. I can't describe what it is about this perfume that attracts me so much, but it may be the musky florals. Bloom is sexy and romantic… Perfect for Valentine's Day!
2. A single rose from someone special…
D and I don't tend to make the biggest deal out of the holiday. Sure, I love the day, but we tend to keep it uncomplicated. This year, we had agreed we won't get each other anything for Valentine's, so I was very surprised to arrive home and find a single rose and card. It was so simple, and the message was very sweet. These are the little things that I end up cherishing.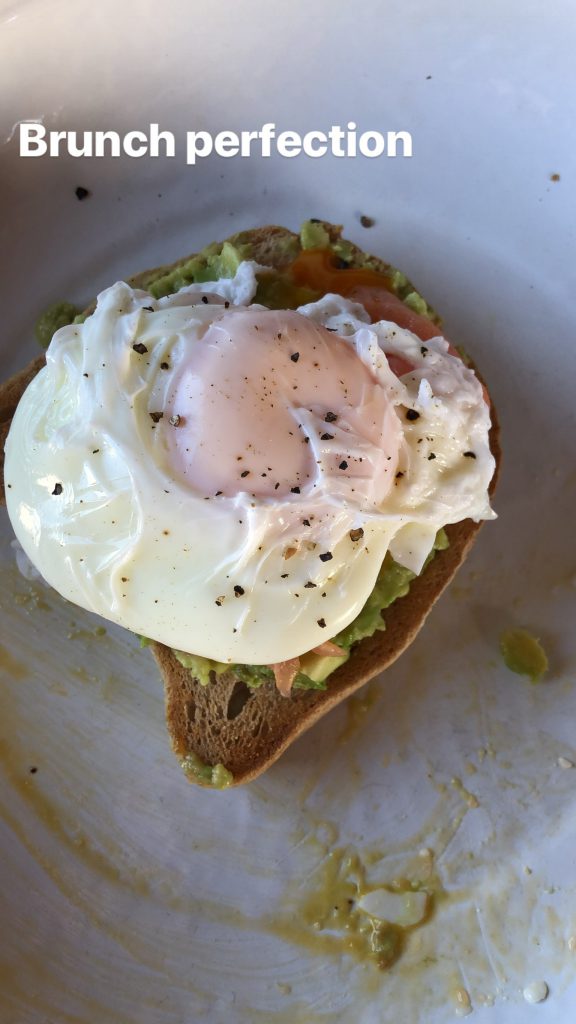 3. Sunday Morning Brunches…
For most of December and January, I've been away most weekends traveling. It was a nice chance to be around for once and have brunch with D at our favorite cafe in Hull, Thieving Harry's. They have THE BEST coffee and breakfast, as well as homemade cakes. Every time Dioni is in town, we end up going at least once.
4. Afternoon tea with wonderful friends…
I've figured out why Afternoon Tea was invented. When those English Winters get so cold and dreary, you have to make your own fun indoors, preferably with a nice hot drink and some delicious cake! One of my friends invited D and I to an afternoon tea at hers. We enjoyed ourselves  so much! Spending time with good friends indoors is one of the best (and warmest) ways to spend a chilly weekend!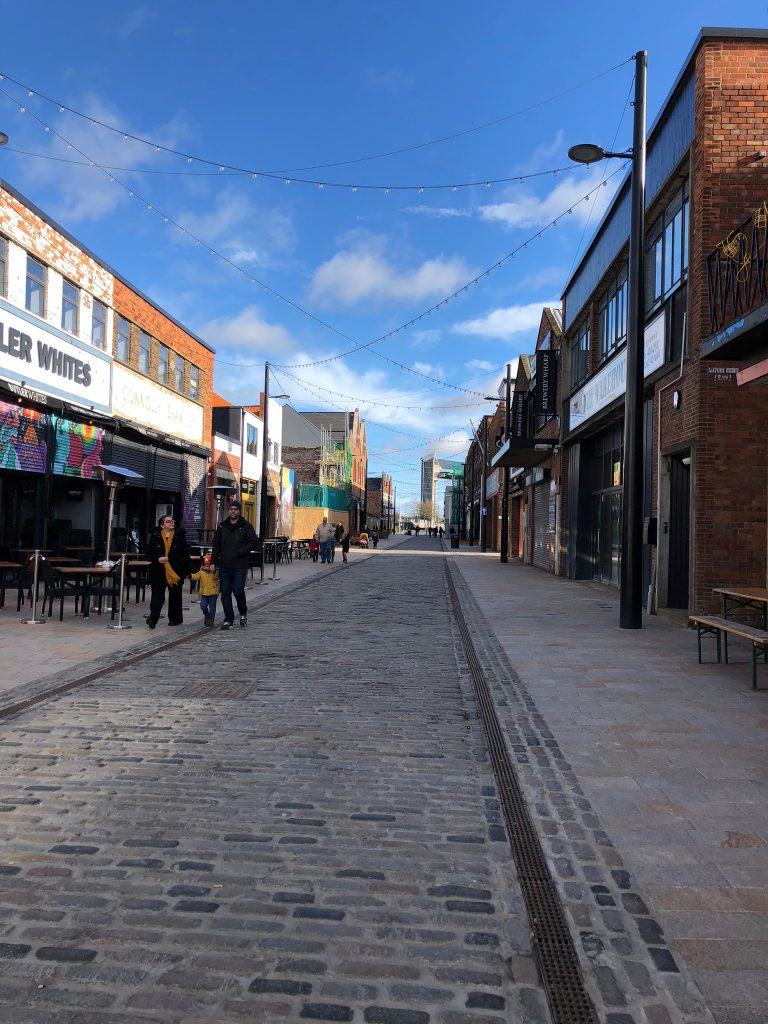 5. A few sunny days…
Even though it's been cold af, I've been seeing my fair share of blue skies. I've even had to whip out my sunglasses (the shock… the horror!). I am keeping my fingers crossed that this may mean Spring and warmer weather is just around the corner, because I'm getting really sick of being cold.