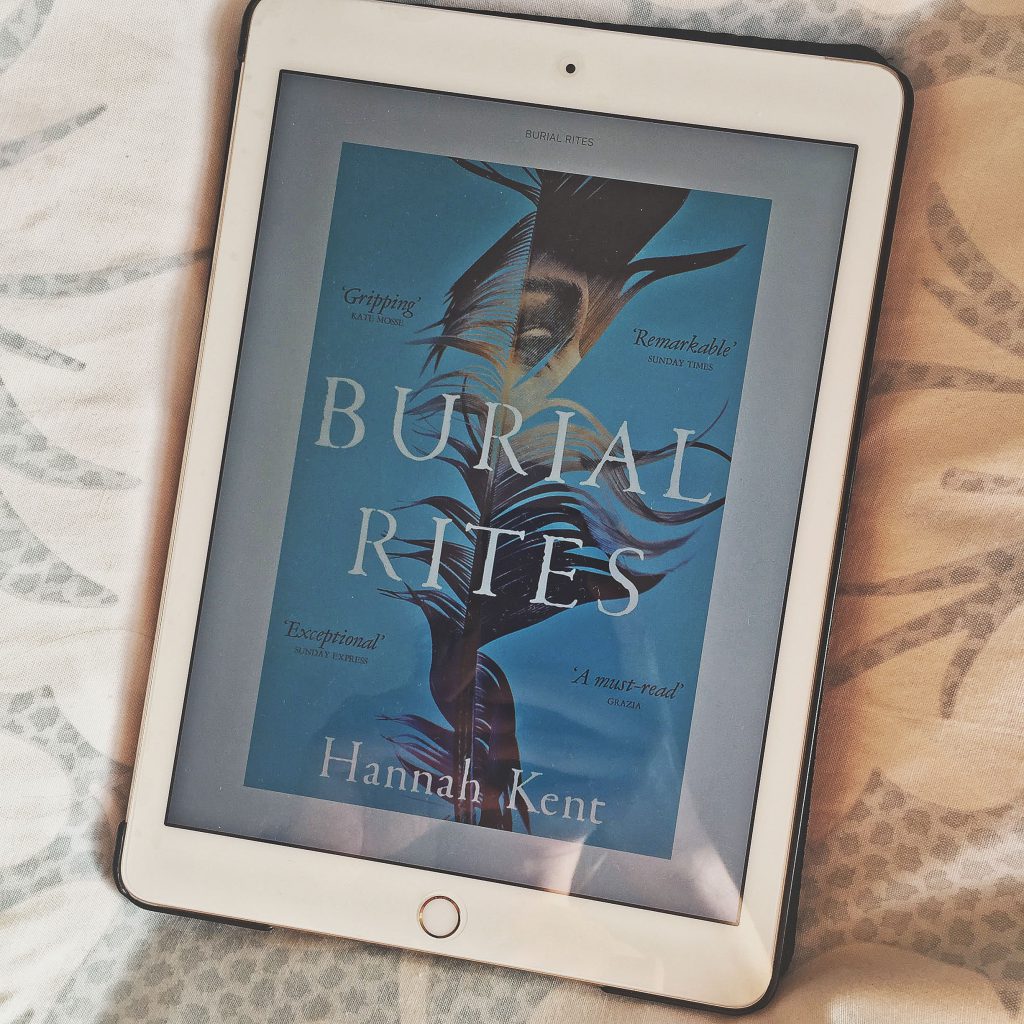 Hannah Kent truly has a way with storytelling. I already lean towards historical fiction naturally, and Burial Rites re-cemented my love for the genre. It is a tragic tale based on a true story, full of love, betrayal, murder and injustice. The story follows a young woman in Iceland, condemned to die. If that isn't enough of a hook, then I don't know what is…
Agnes Magnúsdóttir, the protagonist, is a young woman in Iceland around the early 1800s. When the story starts, she is awaiting execution for the murder of the man she was in love with. Iceland did not have may prison cells in which they could keep her, so they forced a family to accept her to stay with them while she waited for her sentence to be fulfilled.
From very a humble and poor background, Agnes never had it easy. Her mother left her at a very young age, and she had to live with foster families. In fact, she lived with a husband and wife in the same house she was awaiting her execution in. For a while, that time with them was happy, but then her new mother died in childbirth, and the father didn't want her. She was tossed around the island like a hot object, never being able to find a stable home.
When she met Natan, she thought she had found something of a home. He invited her back to his farm to help him run things. The situation didn't turn out quite like she had thought, but she was so in love with him and didn't see the signs at first. He was more her master than her lover, and he was quite abusive. He wasn't only cruel to her at times, but to his other servant. Sigga also faced a lot of his abuse and was raped frequently. In addition to that terrible treatment, Natan didn't respect the fact that she wanted to be with another man, one who was temperamental and volatile as well, but who wanted to marry her. Fridrik and Natan did not get along, and would often fight over Sigga and money and everything in between.
Eventually Natan and the man who was his guest at the most unfortunate time, Pétur, were murdered. What was a question throughout the novel was, "who really killed them"? Was it a crime of passion or a mistake? Did Agnes do it?
Another beautiful and intricate part of Burial Rites was the delicate relationship between Agnes and the family that she had to live with until her execution. At first, they were extremely against a 'murderess' coming to live with them, but after some time, they started warming up to her. Part of them realized that she was not the criminal that she was painted out to be. What was originally a massive burden on the family, ended with a bittersweet parting.
The main tragedy in Burial Rites is that the fate of the poor people in the story is completely decided by the rich. The orders for her execution came from Denmark, from people who never even witnessed her trial. The District Commissioner is set on making an example of her, despite he was more merciful to the prettier, younger, blonder Sigga. Agnes had no defense and no one to fight for her, pretty much her entire life, and it was most evident in her final days.
Burial Rites is very descriptive and beautiful. I could actually imagine some of the settings and how Iceland could have looked in that time period. The maps that were provided were very helpful to reference where everything was taking place. Additionally, there were a lot of actual historical documents and letters that were strategically placed in the book. It was very interesting to read the actual accounts alongside the fictional interpretation.
Overall, I highly recommend Burial Rites, especially to people who love historical fiction. I am now working on Hannah Kent's other book, The Good People, and can't wait to see how that turns out!
What books are you reading this month? What genres are you most interested in?