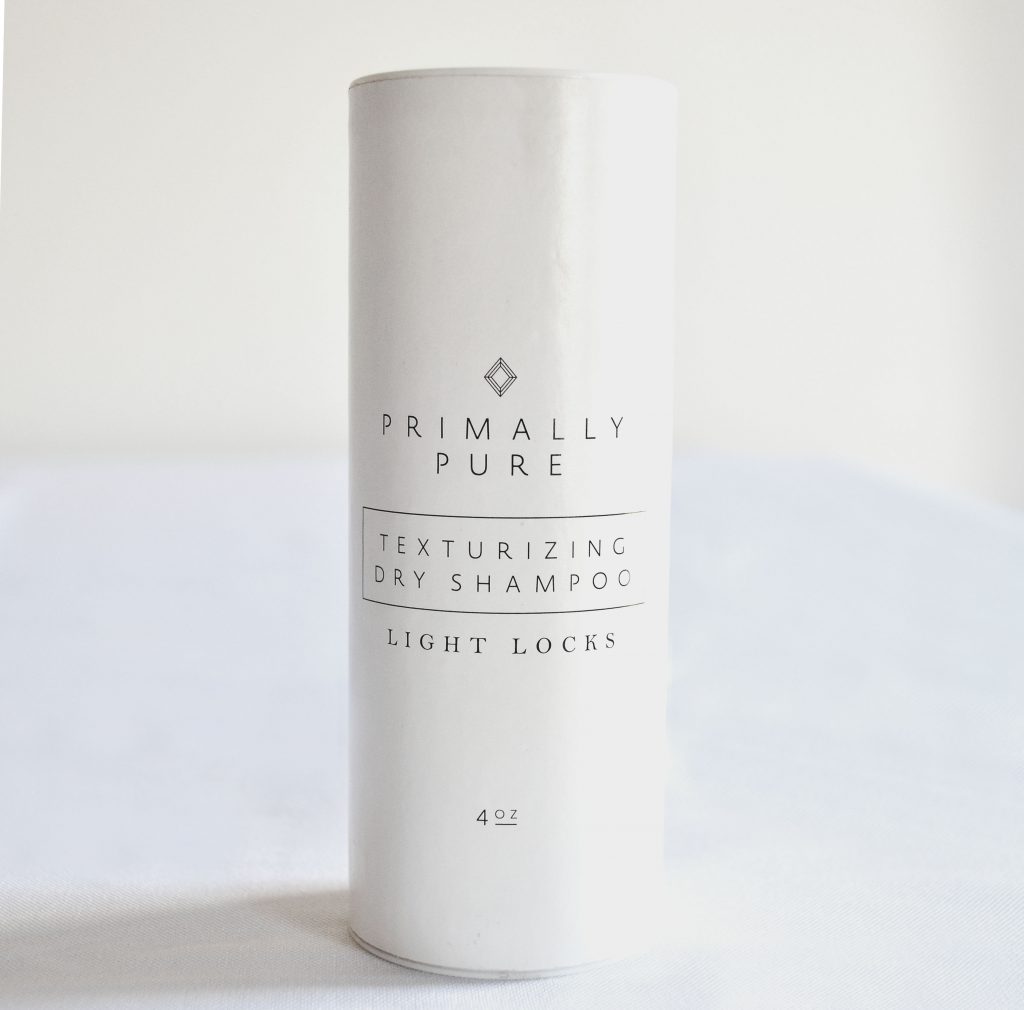 Greasy hair is the worst. It's one of those things I've been cursed with since I was a kid. As an adult, I tried to combat this by washing it loads, but that obviously doesn't work. It actually had the opposite effect! I'd wash my hair in the morning (with harsh shampoos) and by the evening it was greasy again. After being fed up with this for some time, I did a bit of research and found that washing every day only makes the grease worse. I decided to implement dry shampoo into my haircare routine. After trying some of those regular aerosol brands from the store, I was left feeling my hair was getting damaged. A few months back, I saw Cassy Joy, from Fed and Fit, recommend some products from Primally Pure. Basically, if there is an option for cleaner hair with simpler ingredients, I am all for that. I went ahead and ordered some Primally Pure Dry Shampoo for lighter hair. After using it for a month now, I thought I'd share my review for anyone interested in alternative, safer options for dry shampoo.
First of all, the Primally Pure dry shampoo is, by FAR, a lot more environmentally friendly in its cardboard container. Additionally, it's not an aerosol spray that releases propellant gases in the air, harming the ozone. Who would be upset about producing less plastic waste AND not harming the environment?! I really want to reduce my plastic waste where I can, and this is a great switch.
After I shower and blow dry my hair, I'll sprinkle a bit onto the roots and leave it for a minute or two. Afterwards, I massage it in, and viola! My hair looks a lot less greasy the following day (read: I don't have to wash it again). If I need to add a little more, I do, the following day. It really works! I'm really happy with it. It has very simple ingredients (see the label below). They have a version for dark hair, which I haven't used but I'm sure it's just as effective. Primally Pure also delivers to the UK, so that is a bonus, especially if you're trying to transition to more natural beauty care products!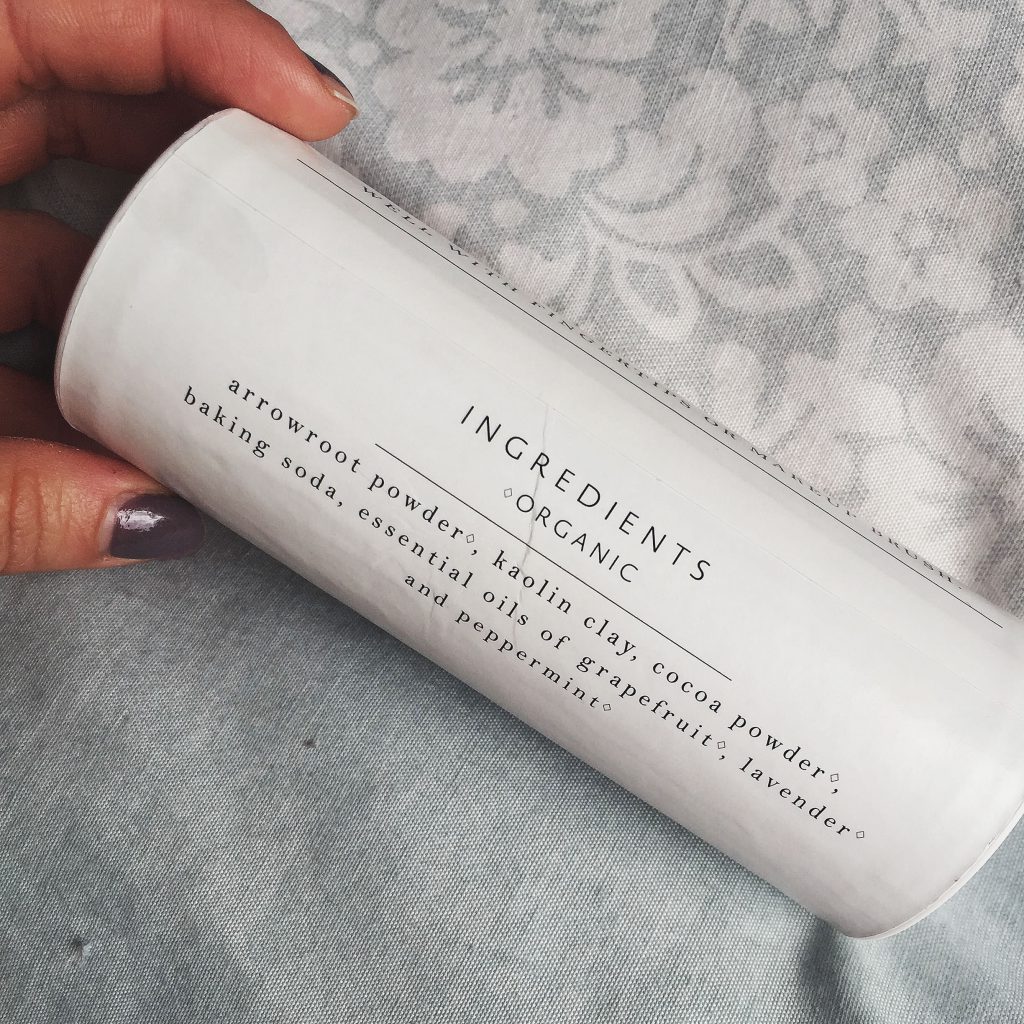 What are your tips and tricks for getting your hair to play nice? Do you use dry shampoo too? Which brands? What are the pros and cons?