Recently, I did a little KonMari, and got rid of a lot of clothes that weren't bringing me joy or use. A lot of my sweaters fell into that category. I've been itching for some lovely new knits to layer on top of work clothes or wear on their own during the varying temperatures. Here is a little collection of links to some gorgeous sweaters I'm eyeing…
I have yet to buy anything from Sezane but I've bookmarked their website years ago, and longingly lust after their beautiful clothes. Look at this gorgeous crochet detail on the sleeves! The look (and most likely feel!) of the cotton and merino wool mix… I am hoping it lasts until they put it on sale, so I am keeping an eye out!
This cotton puff sleeve sweater seems like an elevated version of the loungewear we have been seeing online since the start of the pandemic. I love the puffy sleeves. I could easily dress this up or down, and be comfortable the entire time! I have a similar-looking sweater in bright pink, and it's one of my favorite waredrobe staples.
After learning how to knit during quarantine, I have come to appreciate beautiful handiwork, and DÔEN does not disappoint. It costs an arm and a leg, but this cardi would look so pretty for layering up! Also, can it be Spring without a canary or mustard yellow cardigan? I would argue not!
This airy, light, and neutral sweater is perfect for chilly Spring weather. I think it's gorgeous, although it is a little see-through, so I'd maybe style it with a white turtleneck underneath, and some jeans.
As much as I love some good neutrals, I do love a pop of color here and there. This pretty purple knit from H&M looks so light yet cozy, and that's exactly what I need for Spring. I would probably wear this tucked into a midi-length black skirt or even with jeans or leggings.
I was looking for a cute cardigan that I could wear with a more business-appropriate outfit, and this looked like it could do the trick. I've ordered a size M, and it looks like almost everything is sold out besides a lovely blue color in XXS (at the time of writing this). The one below is something that I think would be a nice alternative or this lovely cream-colored one from H&M.
Normally, I love my sweaters to be oversized and down to my butt. However, lately, I feel that since I'm petite, this style drowns me in too much fabric, and maybe it's not the most flattering. I am not exactly sure just how much of a crop this sweater has, but I've been leaning more and more towards experimenting with cropped tops.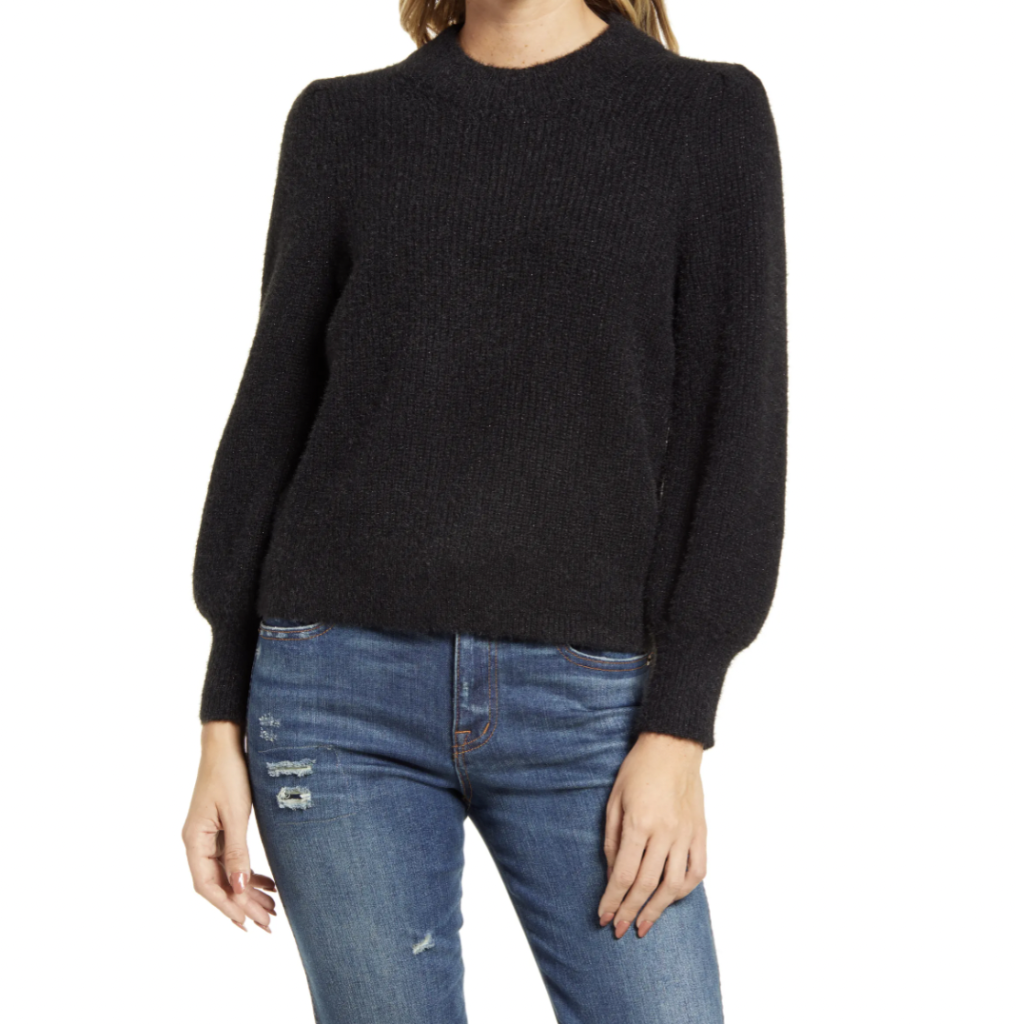 I have wanted a cute and comfortable black sweater that I can wear at work or around the house, and when I saw this, I knew it was perfect. I've ordered it and can't wait to try it on and report back! (Psst… It's also more than half off!)
Where do you shop when it comes to sweaters and other knits? Comment below!