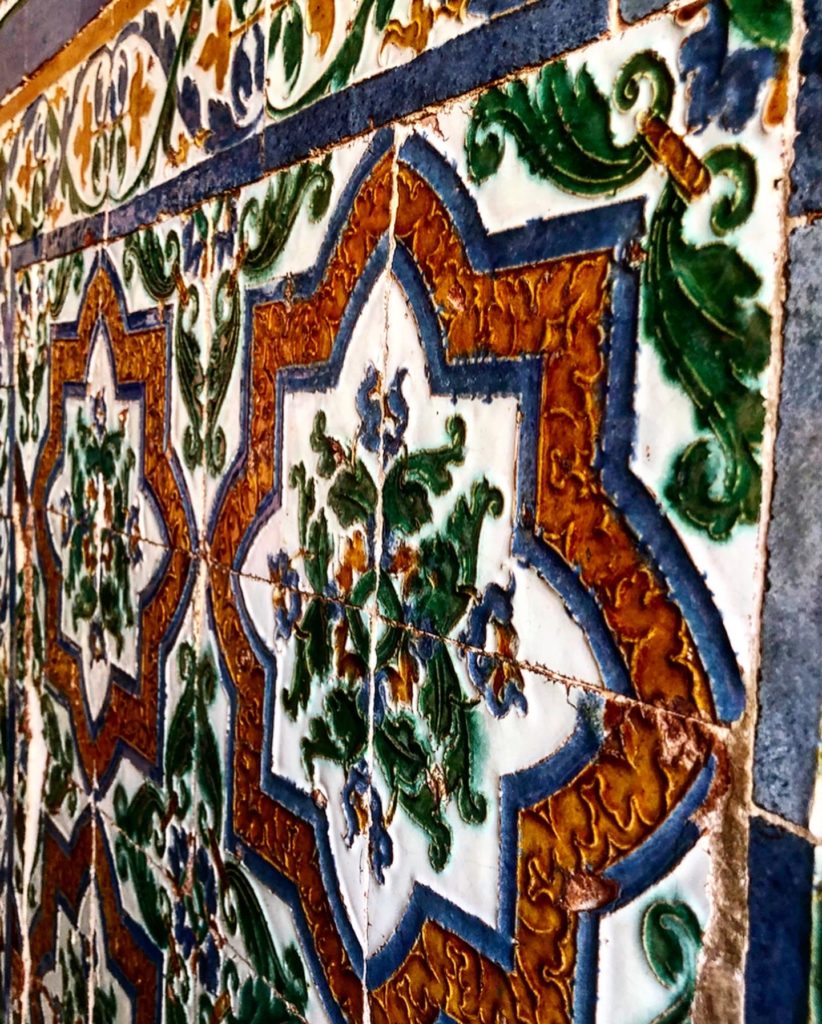 This past weekend, approximately one year ago, I was living a very different life from the one today. Like myself, I'm sure many of you feel a hint of nostalgia for the life, goals, and dreams we all had right before the pandemic hit. I was a student life coordinator, helping organize study abroad trips, living situations, and activities for American students coming to Alicante to study abroad, and I was actually enjoying my job. Our organization planned an in-country trip each semester and I was really excited to be going to Granada, one of my favorite cities, with the group. That moment feels like a lifetime ago…
One year ago, I was sitting under the hot, Andalusian sun. We were hearing trickles of news coming in about the *flu* in China and cases rising in Italy. I remember thinking that people are totally overreacting. Realizations that this was all very serious came much later, but at that moment, I was sitting with my coworkers and friends, looking up at the Alhambra, sipping on vermouth, and thinking life is pretty great.
Don't get me wrong. My life still is. I'm a privileged middle-class white woman, with two university degrees, and access to support from parents if I ever need it. I know that I've been relatively unscathed by the impacts of Covid-19, unlike many others. I have not had any loved ones severely impacted by it, and I have my health, and even a good job now. But like almost everyone I know, I had dreams and plans dashed, gone through a stressful job loss, period of unemployment, and strict confinement in my apartment. Needless to say, my mental health was and continues to be on a rollercoaster of up and downs, driven by news of the pandemic, politicians, and the effects of the economic crisis.
I think back to the weeks that followed this trip. My coworkers, professors, who are also my close friends, had to dramatically change their lesson plans, move everything online, and work so hard to keep panicked students engaged. I had to deal with worried host families, students, and real-life families, all wanting to know what will happen with their students. All we could do was rely on what governments and our organization were telling us, but to be honest, it wasn't much. Everyone was underestimating this virus.
We all lost our jobs a few months later when the study abroad industry collapsed, but at that moment under the sun, one year ago, I was feeling really happy, and blissfully unaware of what was to come.
What could have been if the pandemic didn't hit? I might probably still be in Spain, probably still working for the same organization, and getting to go on more fun trips around the country. I had no clue that 1 year later, I would be back with my parents in the US, away from D, and back in the Pharma industry. It's a good lesson and reminder that nothing is forever, and to cherish and enjoy those fleeting and beautiful moments with friends and loved ones.
Here are some photos of this trip:
How are YOU dealing with the pandemic? Do you think about what could have been? And, when we can safely do so, where is the first place you want to travel for fun?