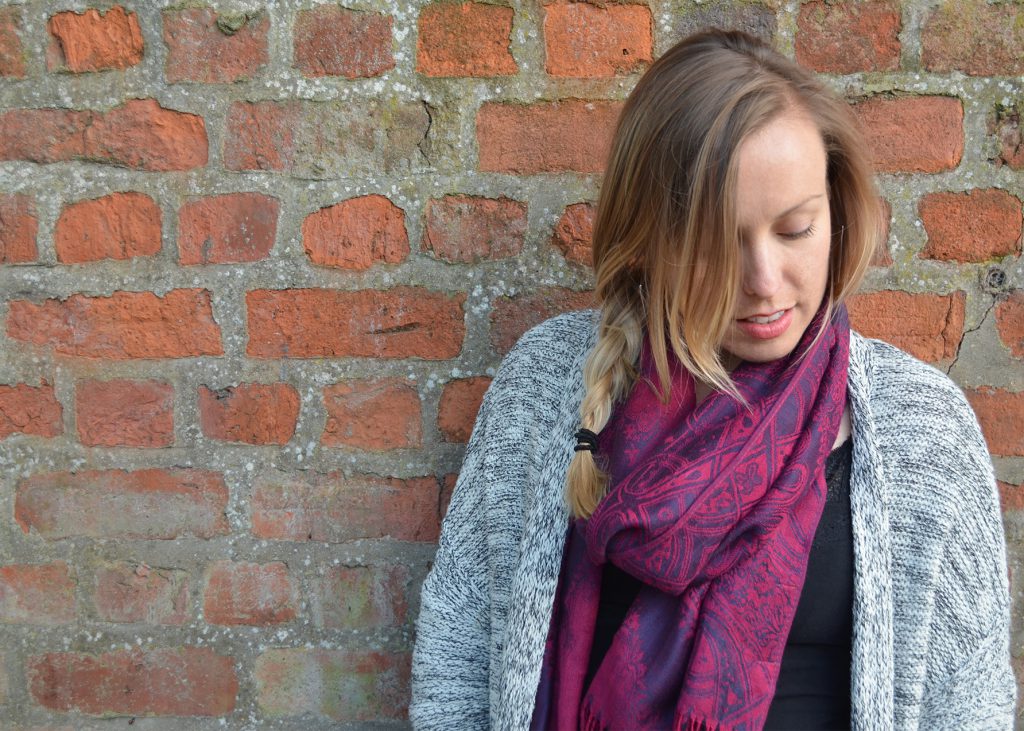 Oversized Sweater - Zara, Scarf - Some stand in Belgium
I have blinked, and September is more than halfway over. While I'm not excited about the colder, shorter, wetter days on the horizon, I am excited to swap out my lighter cardigans for some cozier knits and muted colours.
I'll admit to one thing: I actually wear this sweater all year. It is my go-to when I know I'll need some warmer layers later on in the day (or when I know the air conditioner at the office will be on full blast). It's very versatile, comfortable and loose enough to get wrapped up in.
My scarf has a story as well. Normally, I rarely buy myself a souvenir when I go traveling. Most of my shopping is for others. When I went to Belgium I found myself lost in the city centre. While exploring, I ran into a few stands selling various things – scarves, hats, sunglasses, etc. This scarf and a similar light blue one caught my eye, so I naturally had to purchase it. The colors are so me. I am very attracted to 'burgundy' or 'wine-colored' clothing, as well as a striking light blue. The fabric is very soft, adding to the 'curled up under a blanket' effect that dictates my cold-weather outfit choices.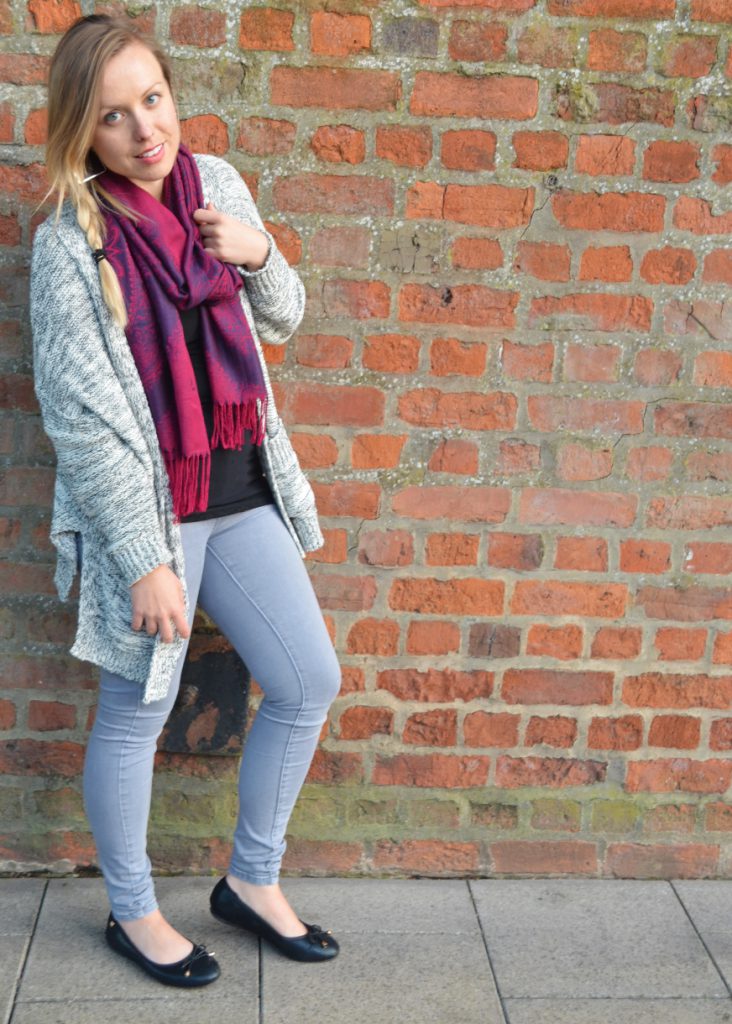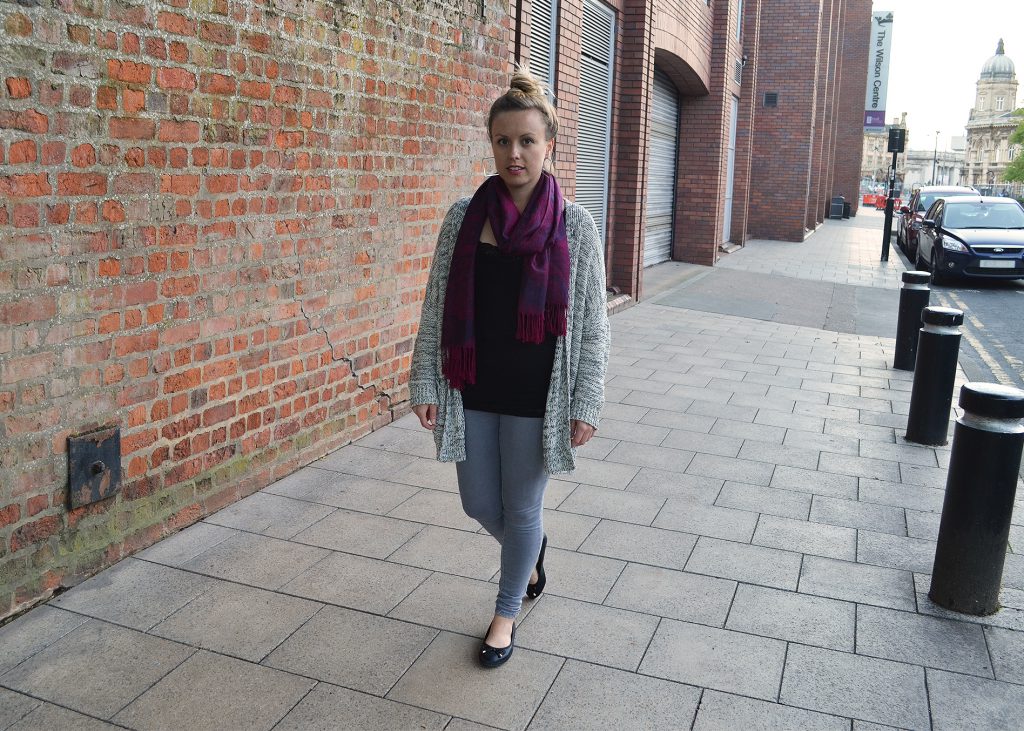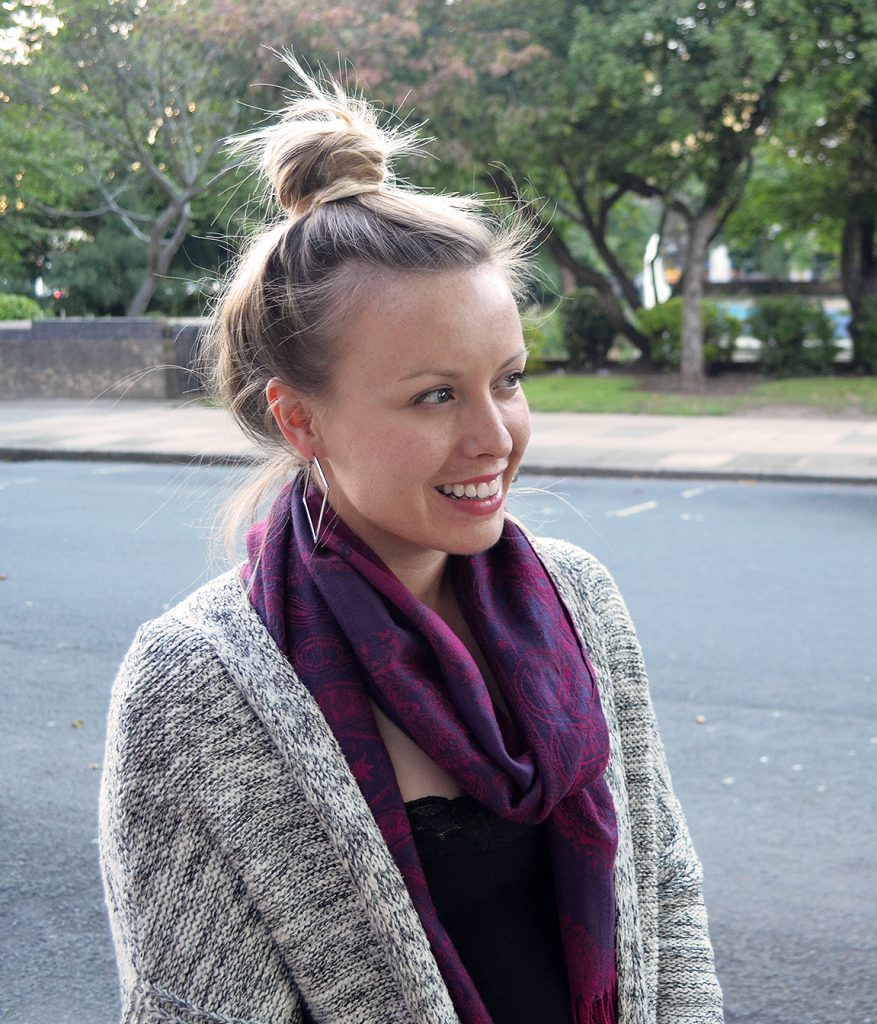 To hear more from me…
Facebook: https://www.facebook.com/caffeineberry
Twitter: https://twitter.com/caffeineberry
Instagram: https://instagram.com/caffeineberry/
Snapchat: CaffeineBerry
If you have any inquiries or questions, email me at ana@caffeineberry.com