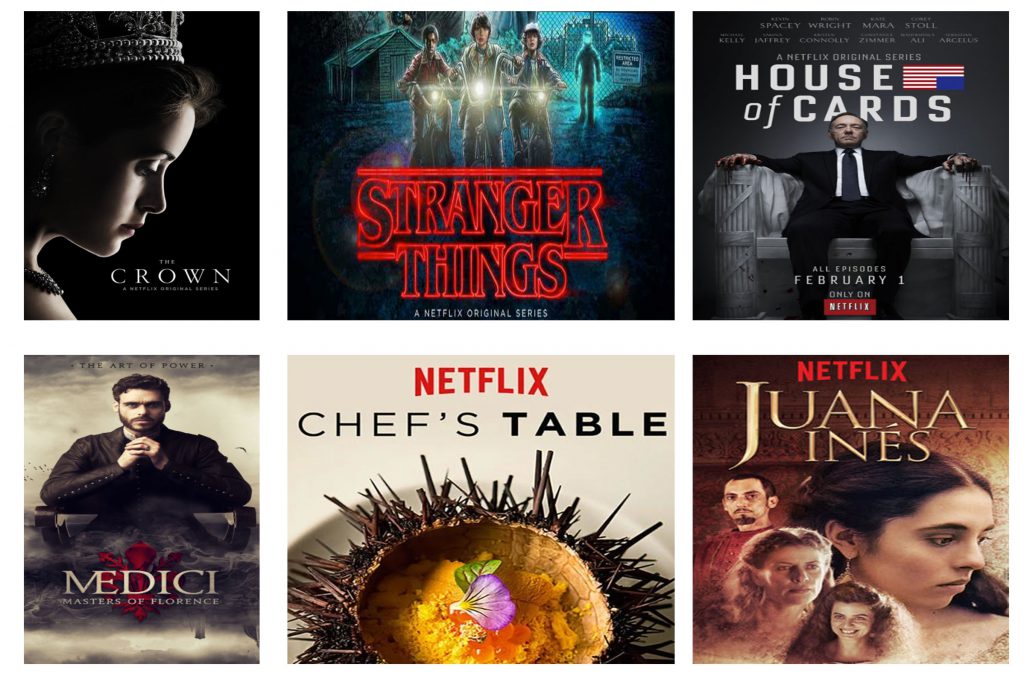 It's officially March! This is the month of lots of college basketball (snore), the first day of Spring (can one hope for warmer weather?) and longer days. As much as I am excited for the prospect of warmer days, I know there will be plenty of cold, dark days ahead, which can only mean one thing: curling up on the sofa with a bottle glass of wine and endless Netflix marathons. Here is what made it in my 'must-see' list for March…
1. The Crown – This is a delightful interpretation of the current Queen of England's early days. I didn't know much about my new country's monarch until I started watching this series, but I've been pleasantly surprised. I am sure that a lot of what is portrayed is fiction, however, I feel like I understand the royal family a little bit more, and a lot of the things that Elizabeth II had to overcome as a very young queen. One of the things I love is watching the relationship between Elizabeth and Philip develop. It is very inspiring to see a couple still married and still going strong for that many years. I can't wait to watch more of this show!
2. Stranger Things – I usually do not get addicted to weird, sci fi shows involving monsters and other dimensions, but this one had me hooked when my brother introduced me to it this Christmas Break. It follows the story of a little gang of school children. They are playing Dungeons and Dragons, and one of them gets dragged into another dimension by a monster. The whole season is about his mother trying to get back to him. The acting is incredible and the storyline is really interesting. I haven't seen too many modern shows that are set in the early 80's (with all the bellbottoms and those massive cat eye glasses still parading about) so it's a very unique storyline as well. I mean, ok, the lights on the wall with the alphabet was a little extreme but what the heck were you supposed to do before the invention of the iPhone?
3. House of Cards – I have been meaning to catch up on this show for the longest time. I was sucked in to the first two seasons, but since then, life has happened, and I've gotten distracted. Recent political events in the US have reminded me that this show, indeed, exists. I want to catch up on Frank Underwood's political ambitions, and the drama that unfolds. It's very tense at times… Frank Underwood, and his wife, are very ruthless and they always get what Frank wants.
4. Medici – Ever since Robb Stark faced his untimely death in Game of Thrones, I've been wanting more of Richard Madden. When I saw his face pop up on the Netflix feed, I was intrigued. There is nothing more enticing than a sexy period drama, especially one about corruption, murder, sex, art and 15th century Florence, all while involving Robb Stark. I mean Richard Madden.
5. Chef's Table – I LOVE cooking. Realistically, I'll never be a world-renowned chef. However, Netflix has provided me a little window of opportunity to look into the thought processes of some of the world's most famous ones. Each episode follows the life and work of a different, world-class chef. Time to take out the knife and fork, as I'm sure I'll be extremely hungry whilst watching this.
6. Juana Inés – If you haven't noticed, I'm very much into period dramas. Juana Inés was born an illegitimate daughter to a Criolla woman in 1651. Juana grew up in Mexico at a time when the only way for a woman to get an education was to become a nun. Her thirst for knowledge and writing led her to choose this life. I am always inspired by strong women that choose their own education as a far more fulfilling feat than any other human can provide for them. I don't know very much about Mexico around this time, so this would be very interesting to watch.
What's on your list of shows to watch for March? What type of genre do you usually gravitate to watching?
As always, you lot know where to find me 🙂
Facebook:https://www.facebook.com/caffeineberry
Twitter: https://twitter.com/caffeineberry
Pinterest:https://pinterest.com/caffeineberry
Instagram:https://instagram.com/caffeineberry/
Oh, and I snap randomly… Snapchat: caffeineberry
If you have any inquiries or questions, email me at ana@caffeineberry.com