On my first weekend in Hull, I stopped at a pub called 'The Mission', which is usually where all great 'Hull Nights Out' end. The bar was extremely quiet (a rarity, I assure you) as I was there quite early on. To pass the time, I got into a conversation with the bouncer. We chatted about what he liked/disliked about his job and working in the city centre and he started to tell me about all the hilarious things he sees…
The bouncer said if I wanted to witness the most ridiculous thing on the planet, all I have to do is look outside the pub's doors at 11 pm. I asked him what he meant, and he said, in his very thick Hull accent, "it's like watching baby giraffes learning to walk. All of the women shaking unsteadily on those cobblestone streets in their 4 inch heels." We had a great laugh, and it turns out that's he was absolutely right! Now, when I see a woman in high heels, wobbling along drunkenly down those streets, I can't help but recall those giraffes.
One of the things that excites me about living in an old, European city, is that there are actually cobblestone streets everywhere! I know that it's probably a massive pain-in-the-ass to people who grew up with these cobblestone streets all their lives, but I am particularly fond of those little pathways. I'm sure that it is especially annoying for those women wearing 6 inch high heels during their weekly mating ritual dance, and even sometimes I curse them when I am going for a run through the city. However, to me, there is something enchanting about walking down an old street, and the cobblestones add that sense of history. There are little old houses scattered all around the old town Hull, pubs and little shops, and they are ever so inviting!
I like to take a wander through the centre on the weekends. Since I work during the week (8:45 – 5:00 pm) I rarely make it to town before everything is closed. However, during the weekend, it's a different story. Hull comes to life. There are so many people out shopping, taking a nice walk along the River Humber, or taking their children to The Deep (the local aquarium). It's nice to see folks moseying about and getting their shopping done.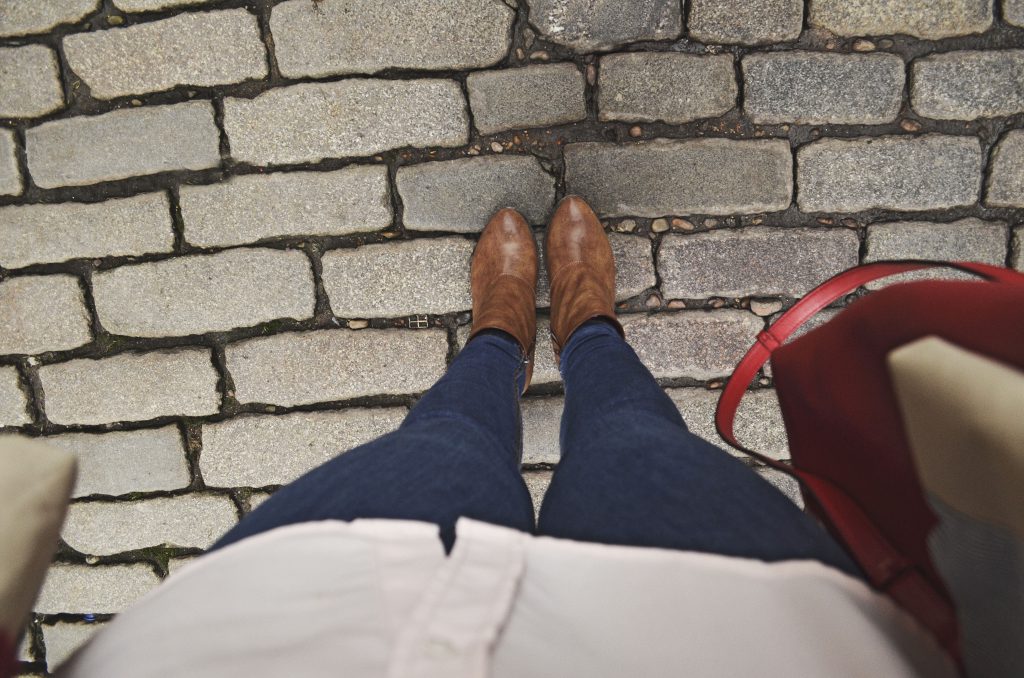 Also, how cute are these Blowfish ankle boots? I just recently snagged them up at the Schuh in town, and have been so excited to wear them everywhere. They are just so darn comfortable! I usually buy only black shoes/boots, but I thought maybe I'd change a few things this time around, and go for the brown! I love pairing neutral or beige pieces with some hints of a bright color. This blanket scarf from Mango is one of my FAVORITE pieces in my closet. I have a beige one and this red one, and I have worn them all winter long. They are so comfortable and oh so versatile.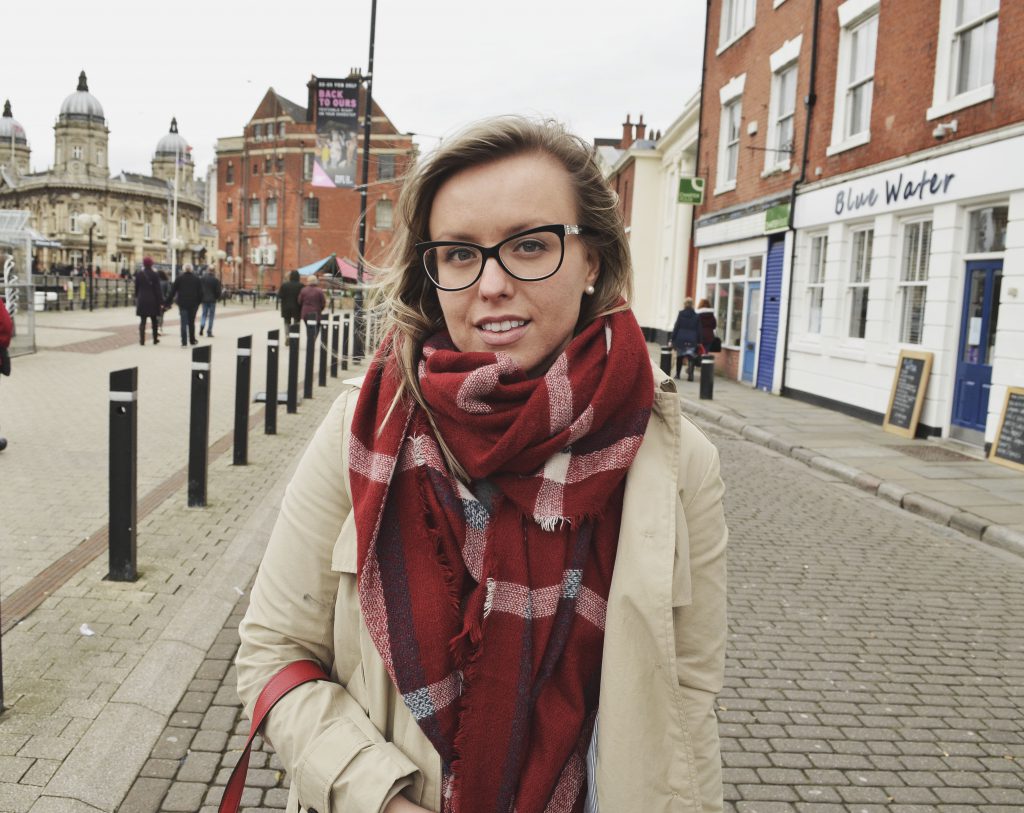 In this windy weather, you have to wear lots of layers. As soon as you walk into a pub or store, it is always boiling hot and you need to start shedding them! The thing about British pubs or shops, they are always the opposite of what the weather outside is. If it's freezing cold out, it is a sweaty jungle inside, with the heater blasting at top notch. If it's flipping hot, we pay a visit to Antarctica each time we pop in for a quick browse. Layers are absolutely key.
My little city is windy, rainy, cold, but also oh, so charming. Any excuse to go out for a wander is a good enough one for me! As always, you know where to find me!
Facebook: https://www.facebook.com/caffeineberry
Twitter: https://twitter.com/caffeineberry
Instagram: https://instagram.com/caffeineberry/
Snapchat: CaffeineBerry
If you have any inquiries or questions, email me at ana@caffeineberry.com