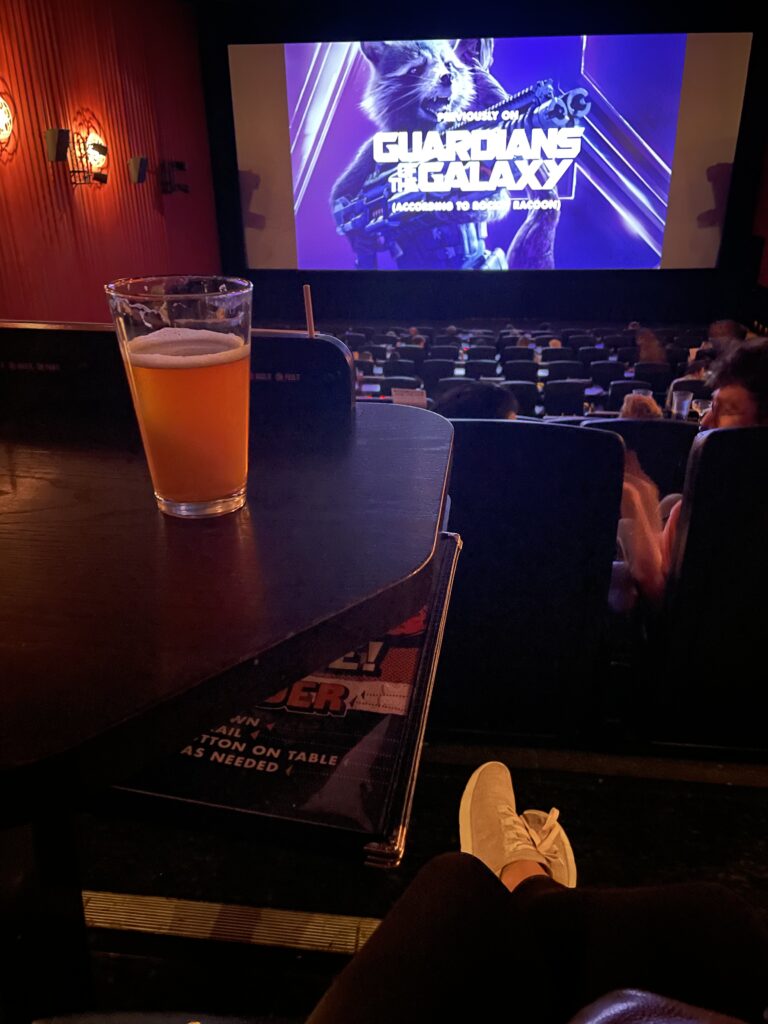 Last Saturday I went to watch my favorite group of misfits in the galaxy reunite once more for a final send-off in theaters. What everyone loves about The Guardians is that they are not your typical 'superheroes' and are all flawed in some way. 'Anti-heros', if you will. But despite their difficult pasts and difficult personalities, they always rise up to the occasion to save the universe. Volume 3 was an ode to my favorite raccoon, Rocket, and it was done so well that even PETA gave the film its approval…
While I'm a Marvel fan and usually eagerly anticipate the movies months in advance, I hadn't yet watched the trailer or even looked up any reviews online when my friends invited me to join them at The Alamo Drafthouse (also – my first time there, and wow, what an experience!). I did not know what I was walking into, but I was pleased the focus quickly shifted to Rocket and his backstory. His origin story has been a long time coming, because who doesn't want to know more about a talking, fighting, raccoon?!
To give you a bit of background, shortly after the start of the film, the group is attacked and Rocket is in critical condition. The scenes flash back to Rocket's origins, as a young lab raccoon enduring the cruel experiments of the High Evolutionary. The Guardians discover that Rocket doesn't have much time, as he has a kill switch for anyone that tries to revive him. This sets the team off on a mission to find the passcode to turn off the killswitch, and save their furry friend.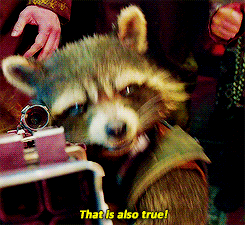 With my bottomless popcorn in hand, I found myself tearing up on numerous occasions while stuffing fistfuls of the buttery goodness in my mouth. This movie had me feeling the feels. Although I work in Biotech and understand the unfortunate and unavoidable necessity of animal testing, I struggle tremendously with coming to terms that animals have to suffer for any reason at all.
The film chooses to make scientists look completely evil, which I can understand, but they did make it very extreme. The High Evolutionary cruelly made some of the animals have robotic arms and wheels for bodies. Despite all the darkness, the one positive thing to come out of that chapter in Rocket's life was the incredible friendships he made with his fellow test subjects. On a side note, the cute little Soviet space dog, Cosmo, was inspired by the first space dog, Laika. Her story had me in tears for 2 hours a few weeks ago, so read with caution.
Marvel delivered an action-packed movie with just as many exciting moments as tender. It was good to see the whole gang team up one last time. I love how this group of total opposites learned how to overcome their differences, become friends, and even risk their lives to save one of their own.
I give this film a 4 out of 5 stars…