Shopping for guys is something I find very difficult. Most of the guys in my life have very simple tastes. Due to this, they either already have everything they need for their hobbies, or they want something expensive (think, dirt bike). However, fret not, I've compiled this Father's Day gift guide to help you (and me!) during your shopping adventures for the Dads in your lives…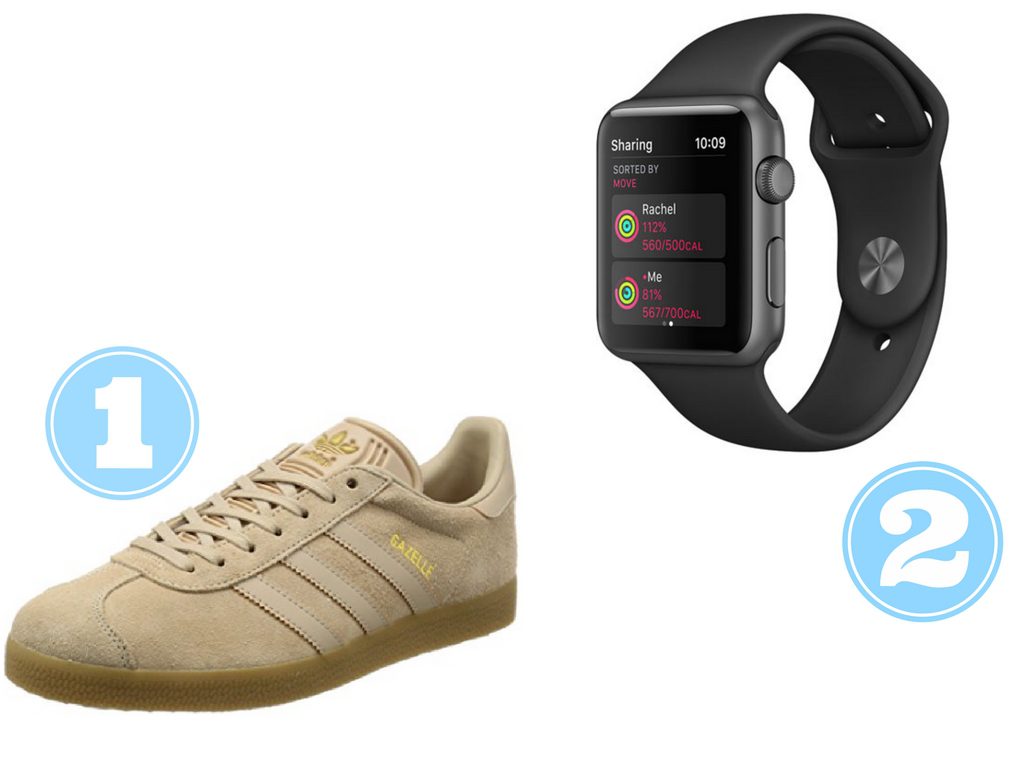 1. New Kicks – Addidas – starting at £60.
Most of the men in my life own a total of about 5 pairs of shoes (unlike their female counterparts… *ahem-me*). This pair of shoes is casual enough to wear day to day, but fancy enough that it can be worn to that posh Father's Day dinner you have planned.
Technology is generally a safe bet as a gift for anyone in your life, but I feel like Dads especially appreciate a shiny, new (smart) watch. It is a bit on the pricey side, but with all the special features, your Dad will love it, and love showing it off to his friends. It can function as a personal assistant, fitness band and so much more!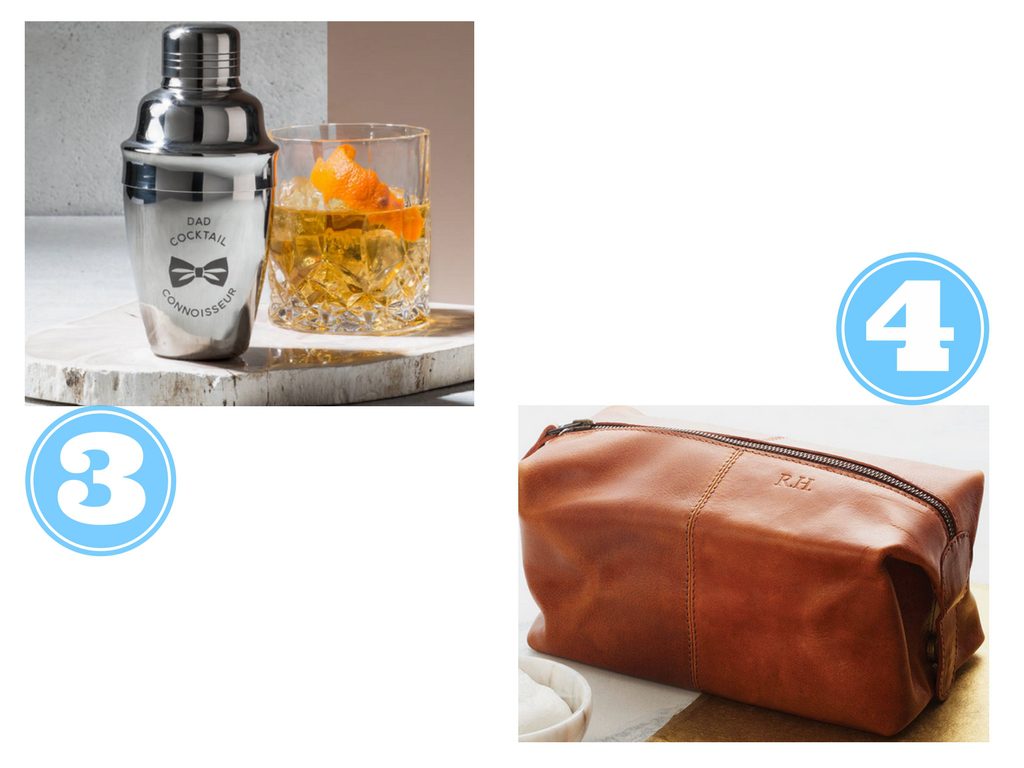 Being able to personalize your gifts always adds a special touch. The cocktail shaker is great idea, because not only does it come personalized, but it's absolutely practical. If your Dad loves to mix himself a delicious drink or two, this gift would go well with a bottle of his favorite (expensive) liquor.
Whether your Dad travels for fun or business, or just needs a way to better organize his things, this leather wash bag combines sophistication and utilitarianism. Not only does it look very smart, but he will be grateful that all of his shaving kit is finally in one place. Additionally, you can add his initials, just to add that special, personal touch.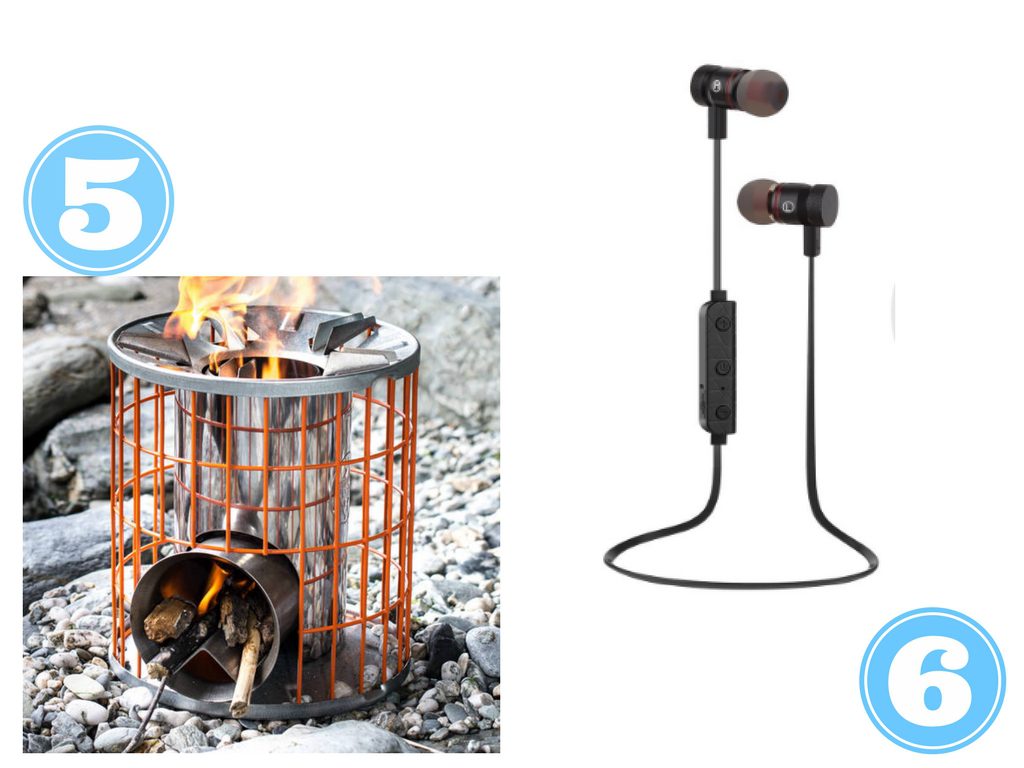 Forget my Dad. I'm sure my brother would love a stove like this. If they like going to the outdoors, or even just sitting outside in their garden with a beer, then this portable camping stove is a great addition to their outdoor excursions.
One thing most Dads (and humans) have in common is that they listen to something. Whether it's music, podcasts or audiobooks, it's more than likely he could use a new set of Bluetooth headphones. Headphones can get lost, tangled and broken after a few months to a year of usage. Having to buy new ones is a massive annoyance, and can get costly. Getting him some fancy WIRELESS headphones is a great idea. Think about it – now he can mow the lawn, wash the dishes or whatever chore without getting tangled in wires!
7. Java Lover – Coffee Subscription – £19.25 for 3 months.
If you have coffee addicts in your family, this is the perfect gift. While store bought coffee can be great, but you don't often get as many choices. Rave Coffee showcases different blends and flavors to try. For instance, 'Apricot, Mango and Bubblegum' is this month's medium roast from Burundi.
What are your Father's Day plans? Are you doing anything special this year? Do you have any traditions surrounding the celebration?