As much as we hate to admit it, Christmas, and its associated expenses, is just around the corner. This is very much on my mind since I only recently had to fork it out for a ticket home to Denver. Going home will require some thought, and buying Christmas presents cannot wait till last minute. I definitely want to get unique gifts for my family, especially British-themed things. With all my upcoming expenses, I have to start being quite frugal with my money. Without sacrificing my love for shopping entirely, I challenged myself to find an entire outfit for under £50.00.
Challenge to YOU: Can you create an outfit for under £50/$50?
This was the result. I opted for a cozy autumnal scarf, cozy black jumper, and orange (sort of inspired by this) tunic, pulled together by a belt, black leggings and flats. To be fair, some of the accessories I already owned (flats, leggings and earrings), but the bulk of the outfit was purchased at Matalan for under £40.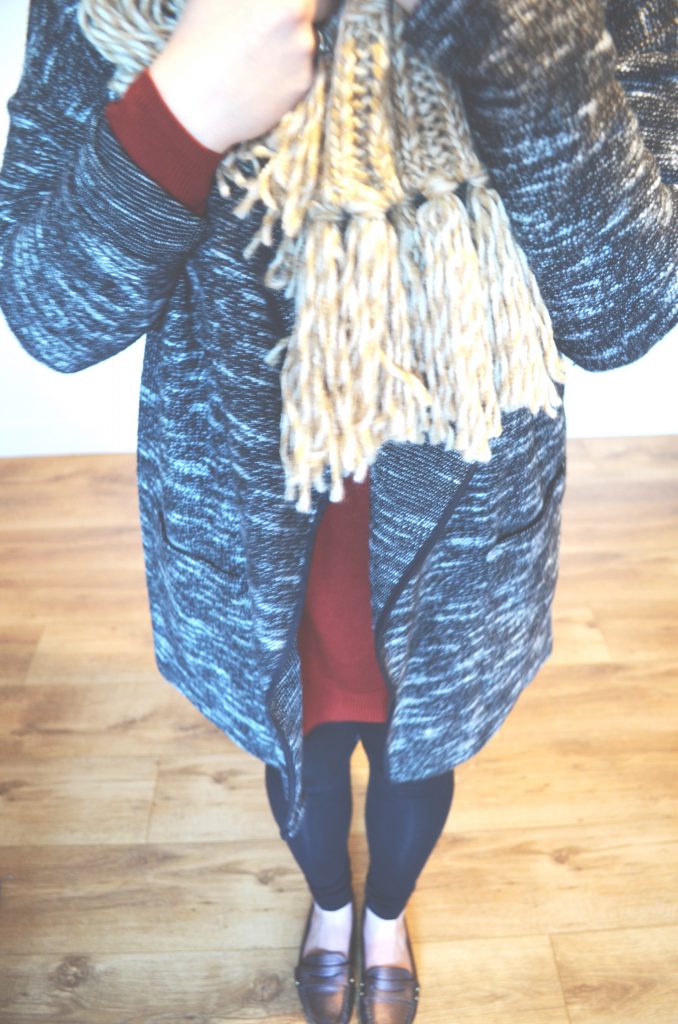 The tunic was £14, the jumper was £20, the scarf was £8 and the belt was £6. The grand total was £48, but I got a voucher online, and ended up getting £9 off! Bargain!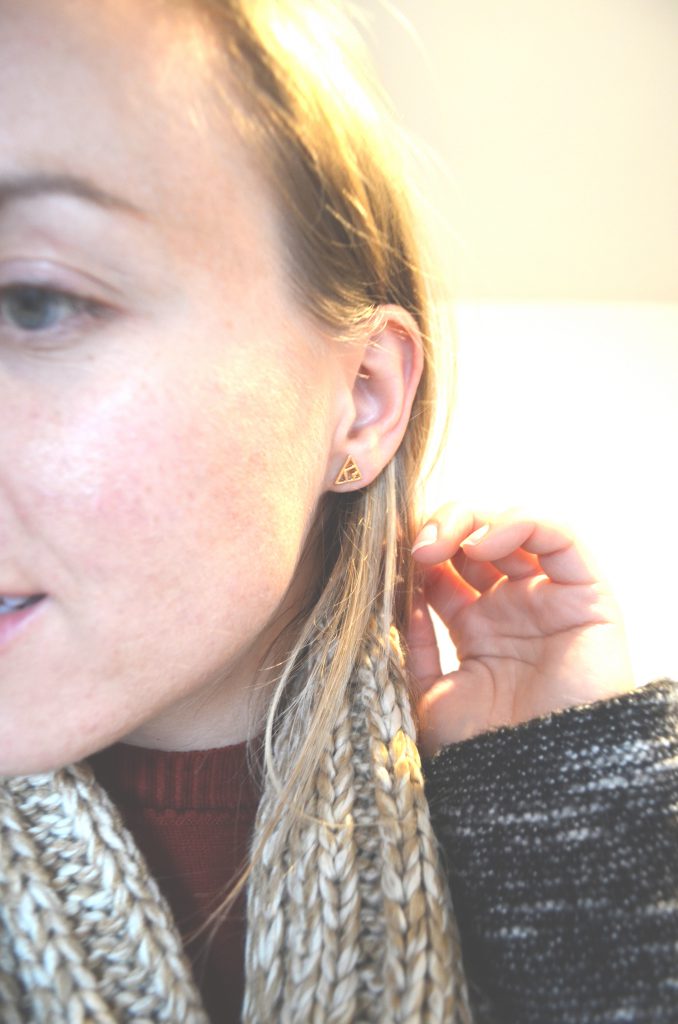 I love these earrings. They (kind-of) remind me of the Deathly Hallows which is appropriate, considering I'll be in Harry Potter studios this weekend. Yup! It's my birthday on Saturday. I'll be 2 years shy of being 30 and I'm celebrating it like the kid that I am!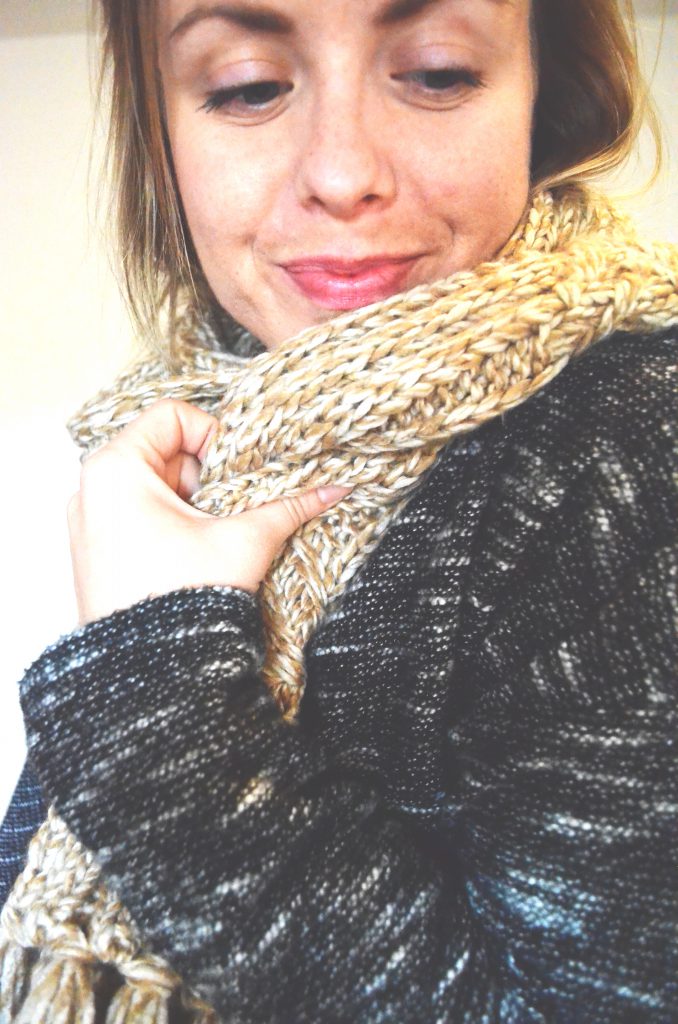 Grab your Butterbeers and chocolate frogs because the countdown to Harry Potter begins!