If you follow me on instagram, you might have caught on that I was in Spain this last weekend for a short getaway to visit my boyfriend. It was a much needed escape from some of the stresses I've been dealing with at work lately. Thankfully, the beach, Playa San Juan, is only but a stone's throw away from D's house, and escape, we did.
As you can imagine, when you live in a grey and cloudy climate, it is not every day you get to experience a colorful sunset. In Spain, I think they get to experience this so often, they take it for granted. There, beautiful sunsets on the beach are the norm. For me, it took me aback. I was so impressed with the pink and purple hues that suffused the Alicante skyline, that I couldn't stop taking photos. I allowed the calming waves to be the only noises made, at least where I was concerned.
Even though it's technically still Winter, Spain has been very warm. There was a breeze, but it was actually the perfect temperature. I still used my scarf blanket to bury myself in, but this was a pure luxury, and not a necessity.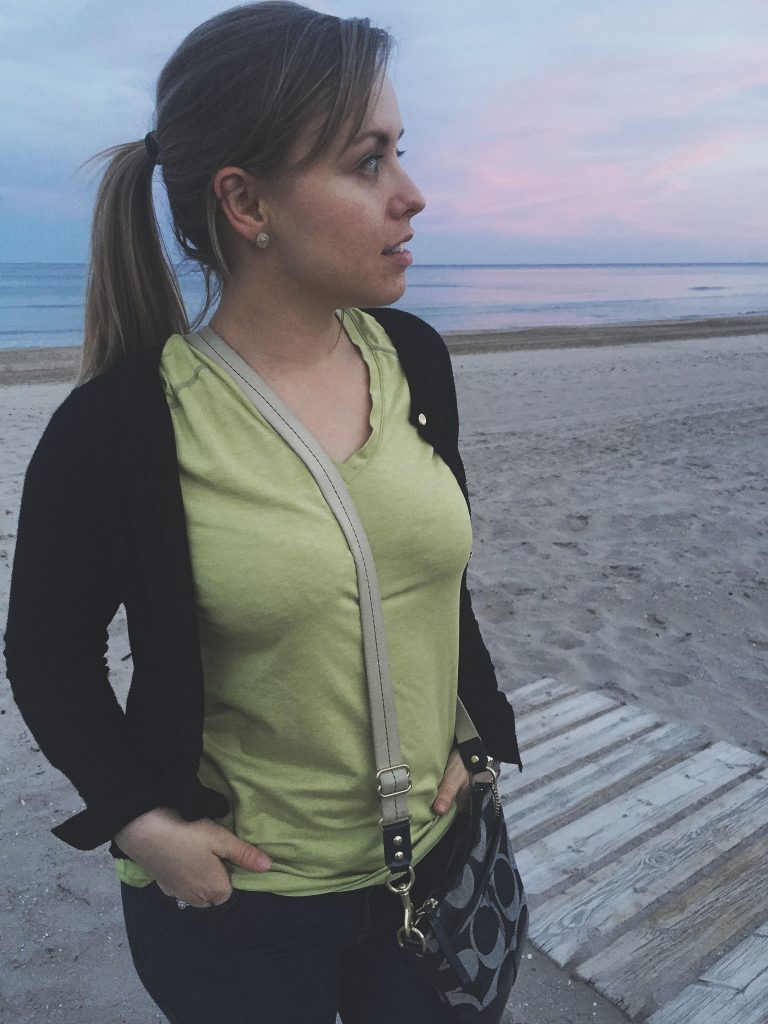 Once again, I am obsessed with the California shoe brand, Blowfish. In my previous post, I had some adorable ankle boots from there, but I did not bring them along with me to Spain, as I had hoped for warmer, dryer weather. These ballet flats were perfect for the occasion – they are light and very cute. I, however, made the rookie mistake of breaking them in the evening before I went on a 14km hike (more on that later). Oops, but at least they are broken in now!
What are your plans for the weekend? Are there any mini (or large) getaways in your future? Tell me about your upcoming adventures!
As always… you know where you can find me… 
Facebook: https://www.facebook.com/caffeineberry
Twitter: https://twitter.com/caffeineberry
Instagram: https://instagram.com/caffeineberry/
Snapchat: CaffeineBerry
If you have any inquiries or questions, email me at ana@caffeineberry.com