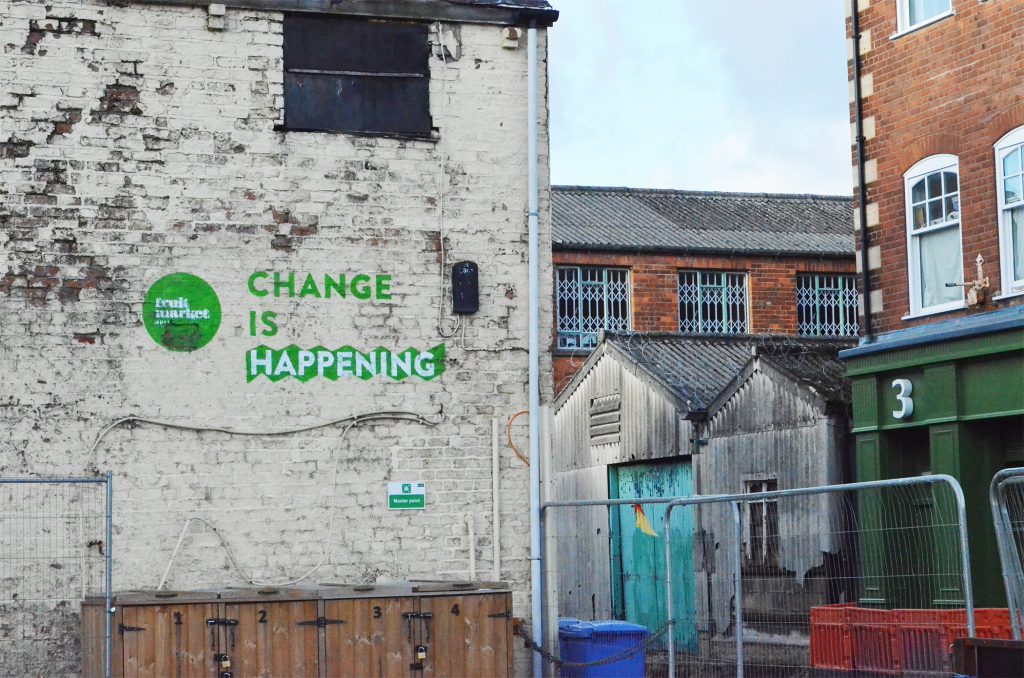 Change is happening to Hull. It's so exciting to see the former Fruit Market area, one of my favorite areas of Hull, undergoing some TLC. This area is home to my favorite cafe, a growing music scene and some vibrant characters and colors.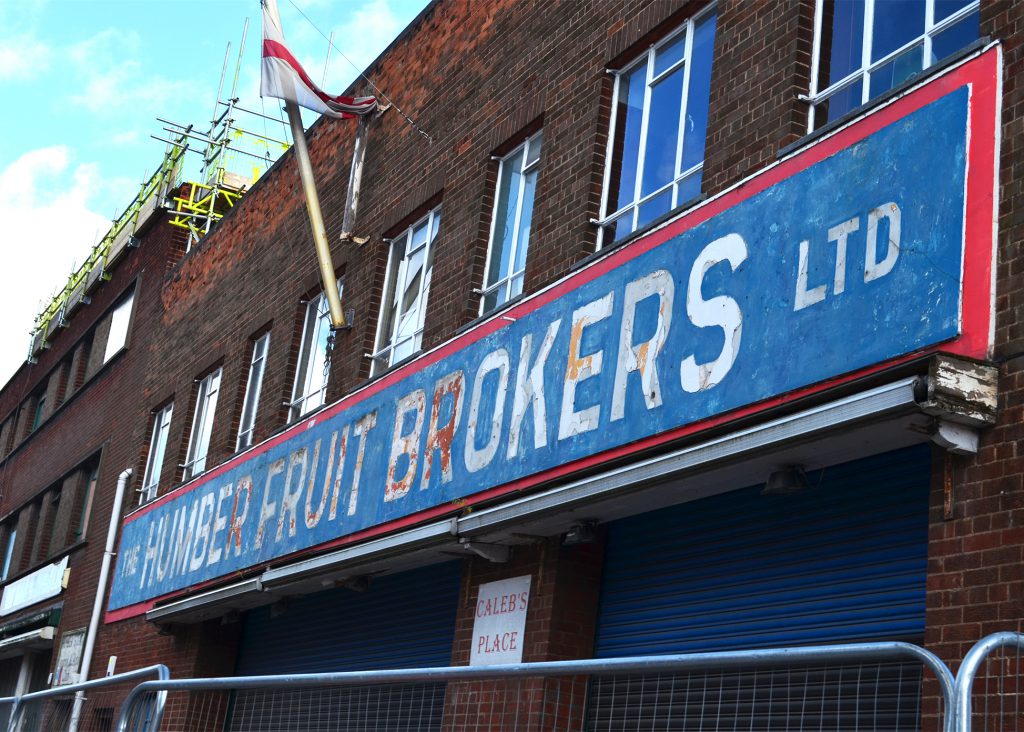 The Old Fruit Market is about 200 years old. You guessed it, they sold fruit here. Nowadays, there are some bars and galleries in the places of these old fruit stands. Additionally, there are some killer restaurants in the area, adding to the allure.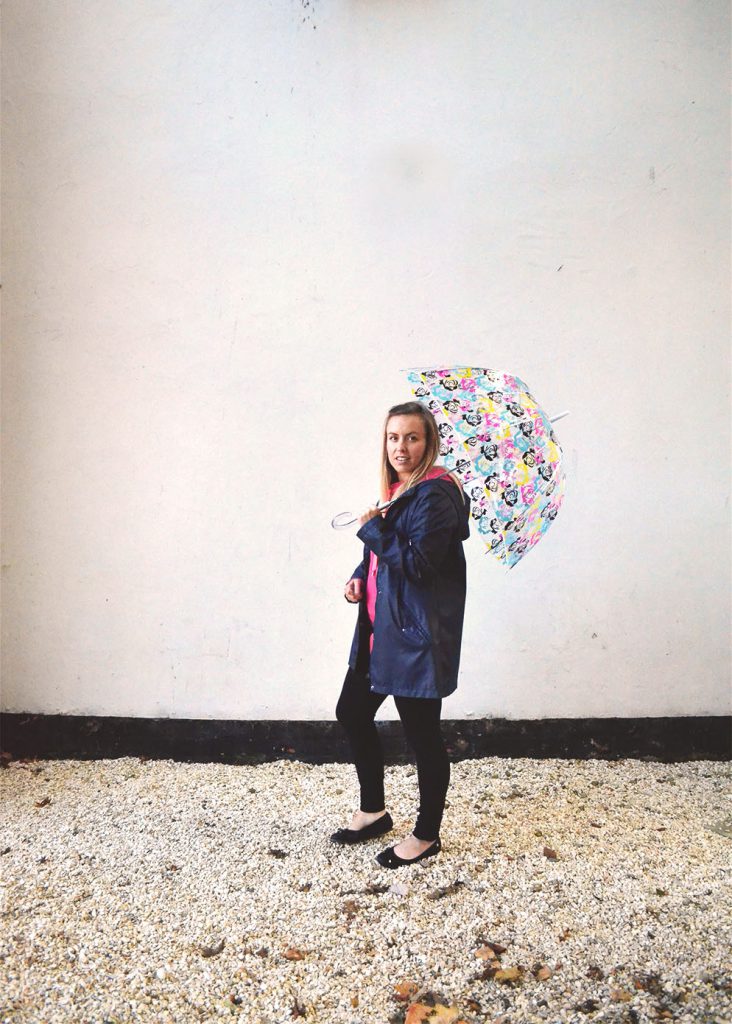 When I'm not traveling, I like to spend some time roaming around Hull. With the amount of construction happening, it's very easy to get lost or even frustrated. I like to think these are just some of the growing pains, because I know what's on the horizon for Hull is pretty great. It's becoming more and more colorful, more and more interesting.
I grabbed my camera to take a few photos of the up-and-coming neighborhood. Don't let the sunlight fool you – it had spontaneously started raining a bit earlier.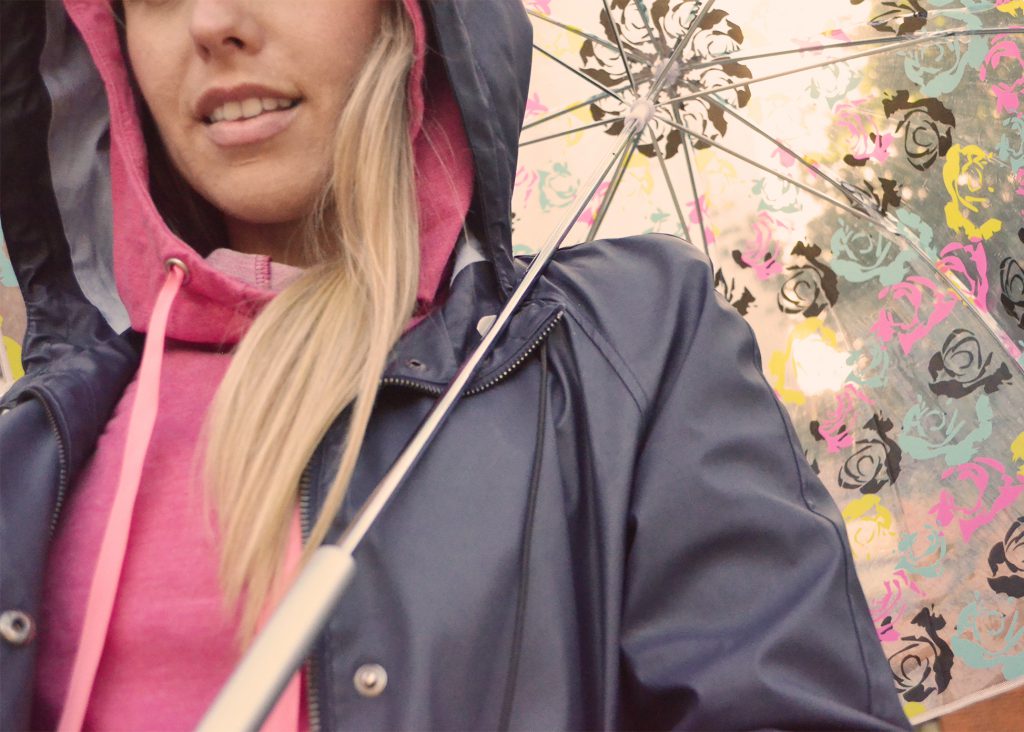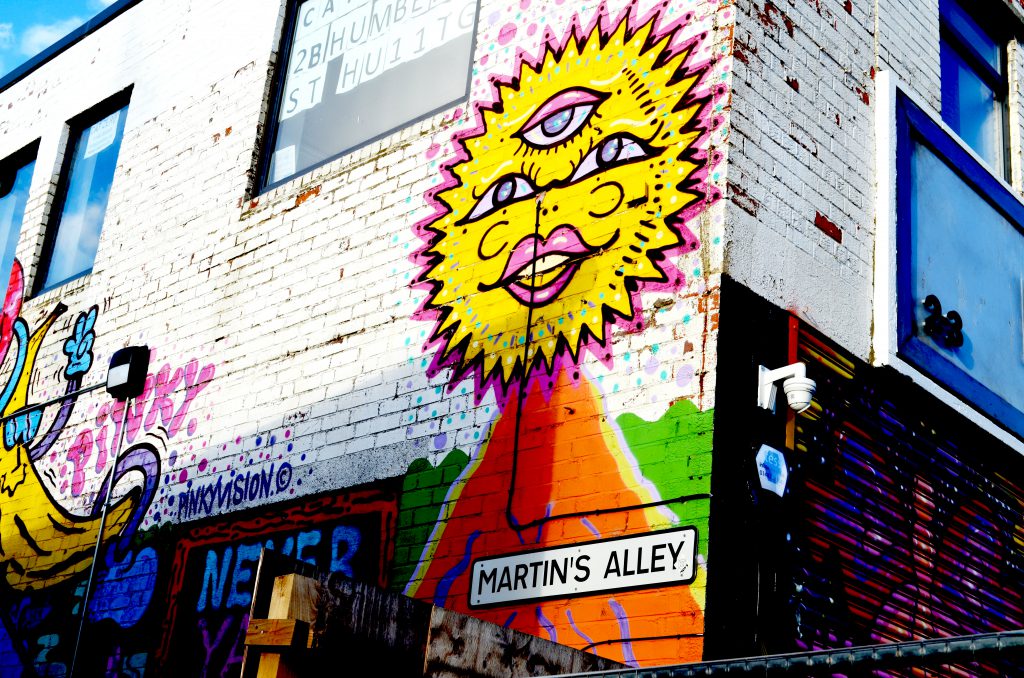 [Some of the vibrant colors of Hull]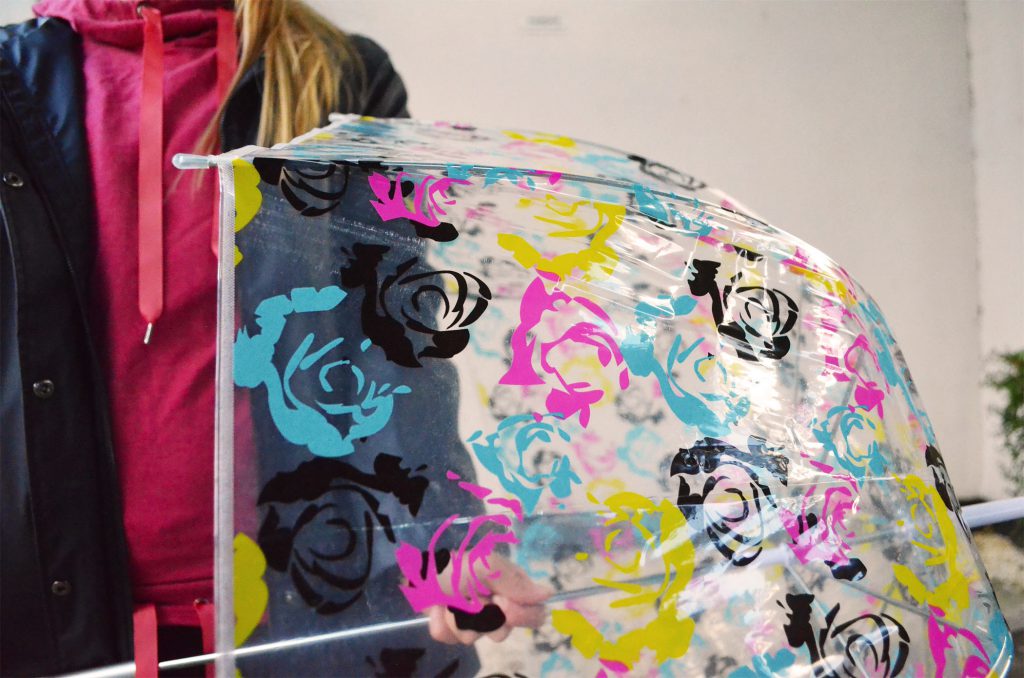 [If it's raining, don't forget your umbrella. Here in England, it's a requirement]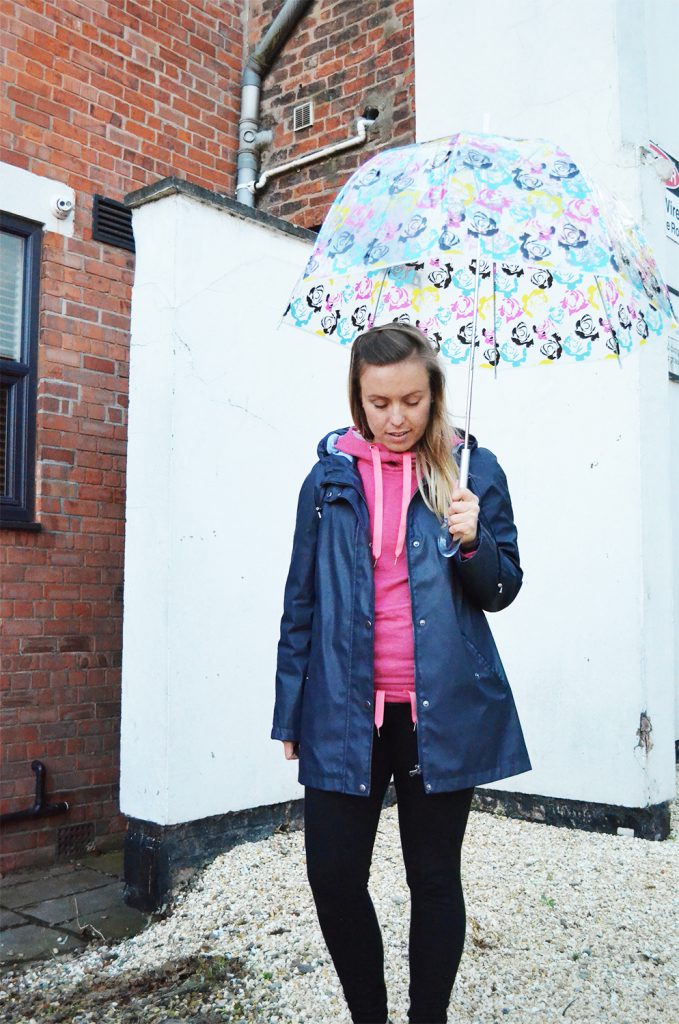 [Funky colors are the best accessory, especially on an umbrella]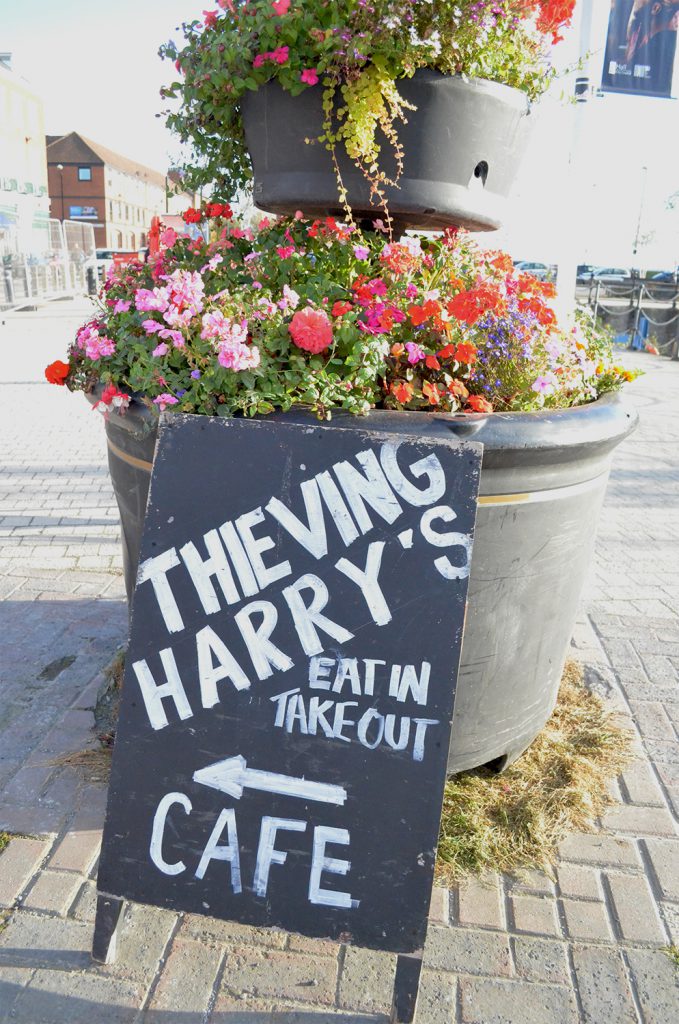 If you're looking for an amazing cappuccino or delectable brunch, Thieving Harry's is the place to go. Located right in the old Fruit Market area, it's an experience. Their desserts are to die for as well.