When I was arriving to Hull, I drove over a long bridge called the Humber Bridge. It was a bit of a symbol of sorts. For me, it meant that this is very real. I was crossing over a massive river, and this really was a monumental step for me. I left my home in Colorado behind and I had no idea what was ahead of me. I was really arriving in my new city, and there was no turning back. My adventure was officially on!
After arriving to my hotel, the Mercure Royal Hotel, I had to explore a bit. The hotel is attached to the train station which is right in the center of town, making it easy for me to explore. I was so close to all the shopping, restaurants, bars and museums that a girl could want. I bounced around a few of shops and restaurants in St. Stephen's (the mall next to the train station). In there, I found my new favorite burger joint. It's called Handmade Burger Co. This is a chain, but it's oh so good! There are SO many choices of burgers. Another excellent café to eat at is right across the street from the train station called the Vanilla Bistro. I've had a burrito for lunch there as well as a coffee and genuinely enjoyed it.
As far as things to do in the city center, I would visit the Holy Trinity Cathedral. The view from the tower is breathtaking. I consider myself so lucky to have such a historic building close to me. There is also the Maritime Museum, Wilberforce House, and the Ferens Art Gallery. All of these are FREE to visit. Another fun place to visit is The Deep, Hull's own aquarium. I have yet to visit it myself, but I heard it's fantastic.
There is a beautiful Marina past the city center. Some of the restaurants that I love around that area are ASK Italian (an Italian Restaurant Chain), McCoy's and Thieving Harry's. There is a really posh restaurant called 1884 that's right by the docks, but it's a bit pricy. The reviews are pretty good, so I might have to try it one of these days.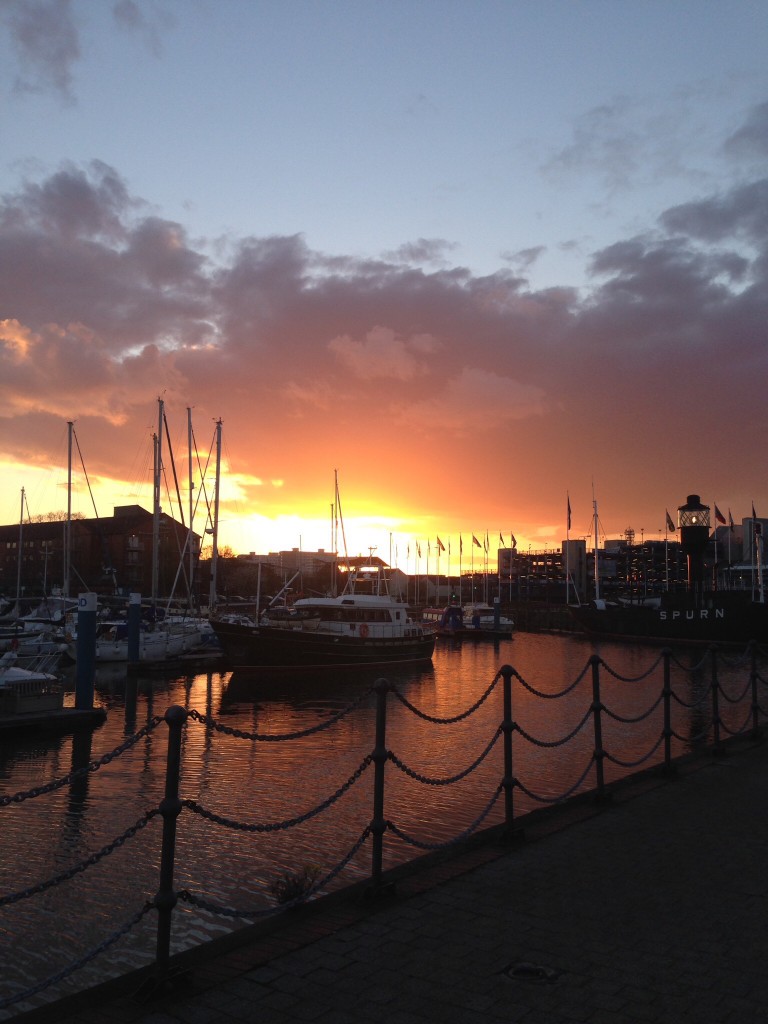 There is a fun neighborhood a bit uptown from the city center. It's primarily located in Princes Ave and Newland Ave. There are loads of great options to choose from there. I highly recommend Pave for a fun atmosphere and great beers, and El Toro for decent Tapas outside of Spain. If you're feeling a bit more upscale, Bait is an amazing fish and grill. If you want to dance a bit, Tofts Lane is one of my favorite places to end the night.
As far as outdoors go, I have a thing for British parks. Some of them are so immaculate. One of my favorites even has a petting zoo, a lake and plenty of places to run. East Park in Hull is so green and one of my favorite places to go running.
This isn't an exhaustive list. There are still so many things I haven't even touched, and many things I still have yet to visit. I'll keep you updated on my findings in the City of Culture 2017!
Till next time!