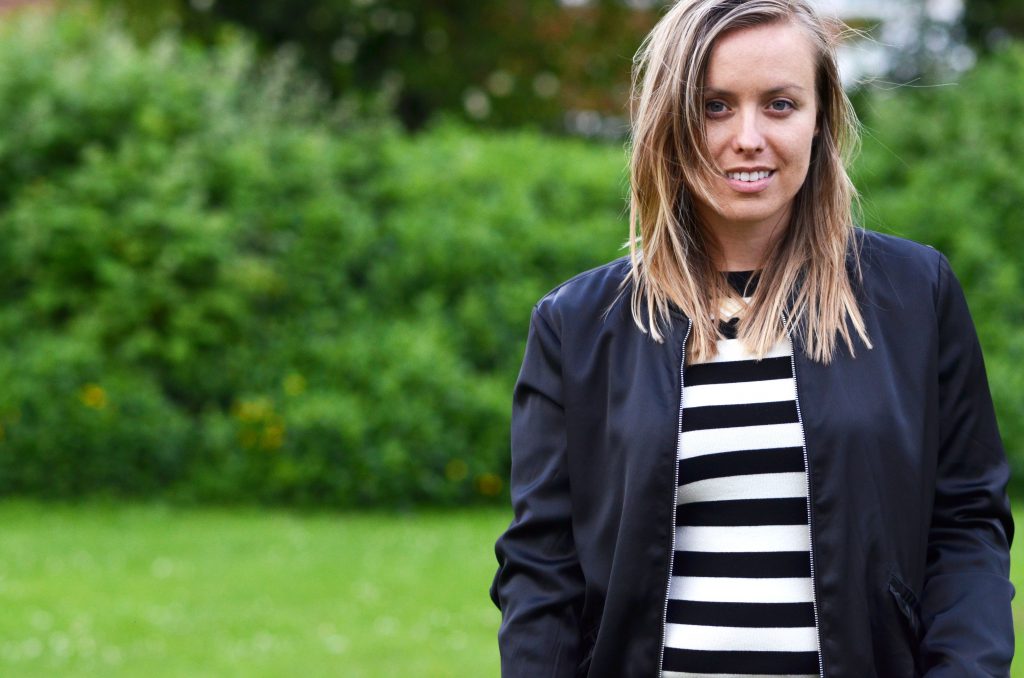 I am SO happy it's summer (Ok, I was complaining about the weather in my last post, but moving onwards because since then, there have been a couple of nice days). Not only am I trying to take advantage of the impossibly long, northern summer days, but I also am jamming all of my weekends with as much activity and adventure as possible! The most wonderful thing about this time of year is that everyone seems to come out of hibernation and city streets are full of activity and life. British summers are the perfect temperature as well (if you can overlook all the rainy days in between). That's why having comfortable layers is key to make the most of your day. I love the ruffled sleeves on this jacket and the striped long sleeve shirt from Zara.
Mornings here are usually cooler, so I like to have a jacket to take with me. Even on warmer days, I still tend to wear a long sleeve shirt or a cardigan, because air conditioning at work makes temperatures so difficult to predict.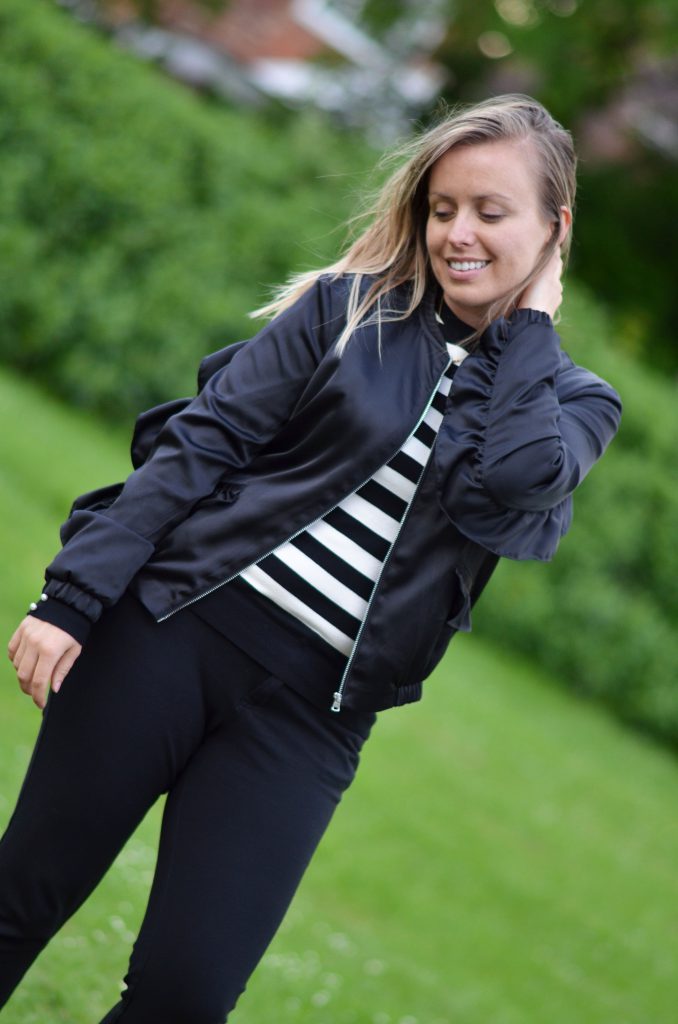 Light jumpers/sweaters make up half of my closet because they are so versatile and can be worn all year long.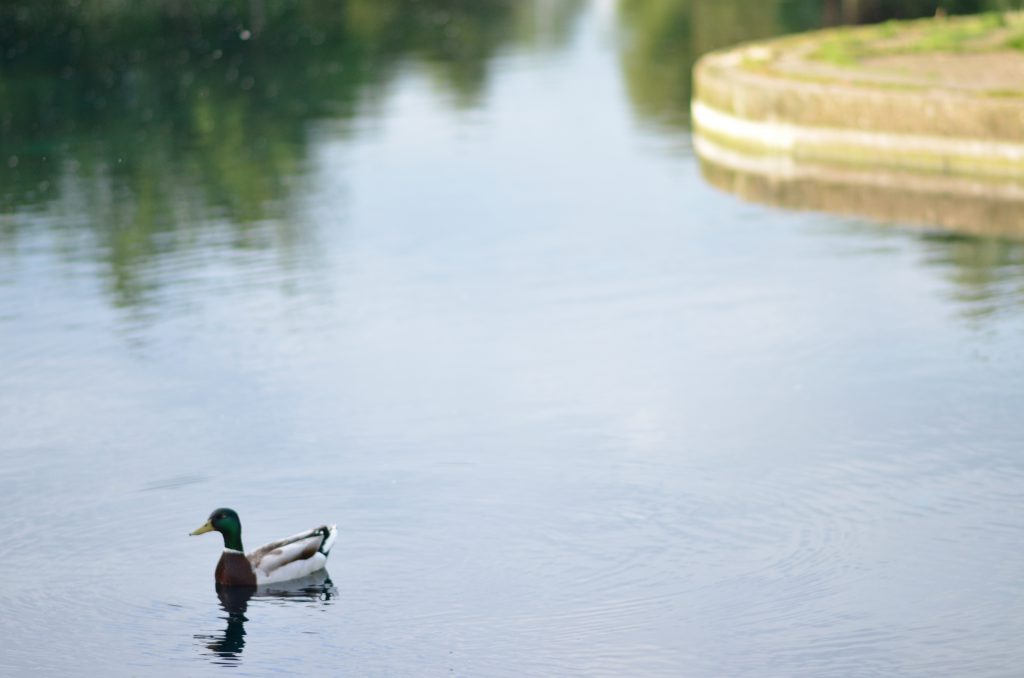 East Park in Hull is one of my favorite places to go when I need a bit of an escape from the city that's not too far away. This was the perfect backdrop to these photos because just look at the flowers, trees and ducks! It's so peaceful and I absolutely love going for runs or nice walks here.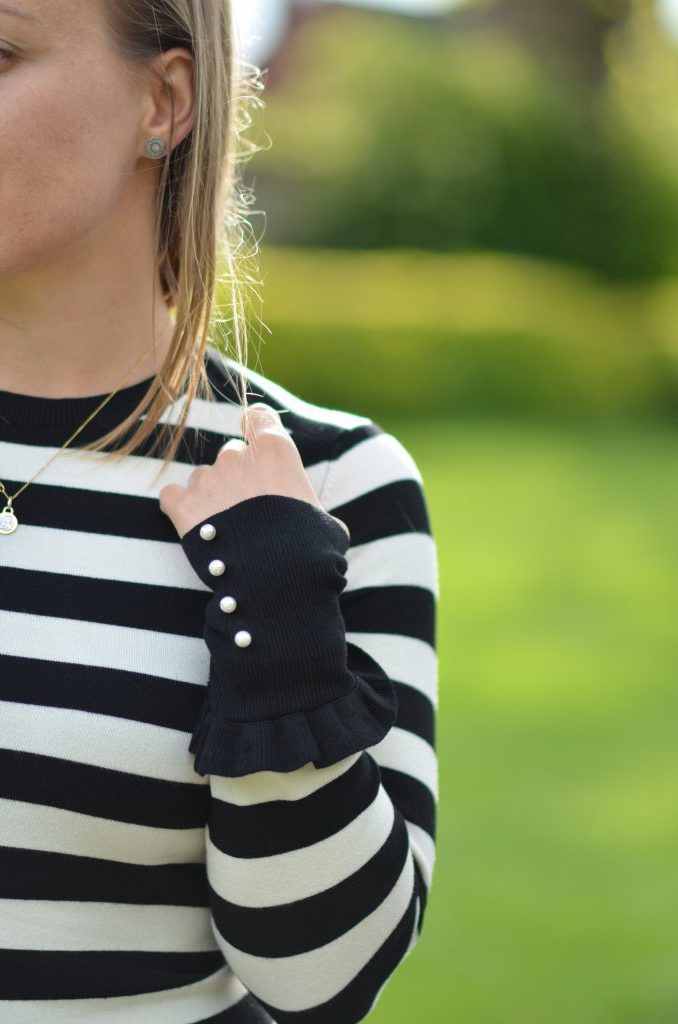 This striped jumper from Zara has really cute details, like the ruffles and pearls (two of my favorite things!). Also, I'd like to point out how my mom is so trendy. She bought me this golden pendant necklace last Christmas, and I was like, 'Oh, OK, jewelry'. I started wearing it for the summer and realized that golden pendants are apparently all the rage this year. So I'd like to shout out to my fashion-forward European Mama!