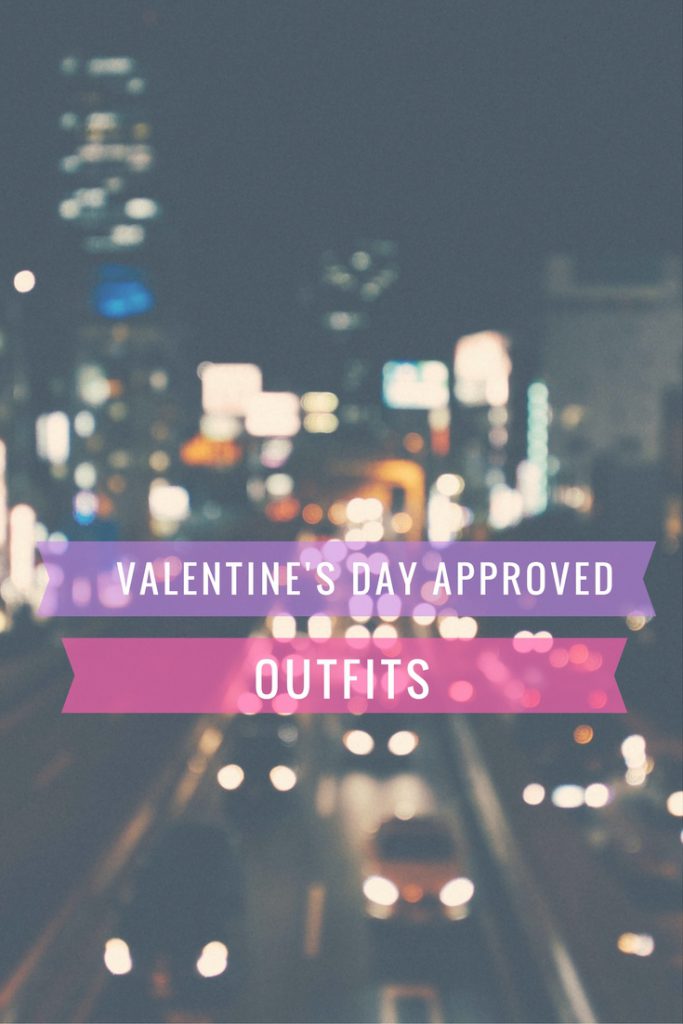 There are two kinds of people in this world: the ones that love Valentine's Day, and the ones that absolutely hate it. But whether or not you and your significant other fall in to either category, chances are you're going to go on a date at some point soon. I don't know if you're like me, but when I'm nervous about a date, I tend to go through my closet, trying on a million different outfits, and am never satisfied with any of them! I struggle, in that moment, to make the right combination.
When you feel uninspired in your outfit choices, you no longer have to accept your closet sucks. Thanks to the wonders of Polyvore, you're able play around with different outfits, accessories, budgets, and see how things look together, without leaving the comfort of your bedroom. It's like playing dress up with your Barbies, but for grownups, and sans plastic dolls. It's a place I've gone often for inspiration, and it especially helps that you can find the links to buy the actual item of clothing.
Since Valentine's day is right around the corner, I've pieced 3 date night ideas for your viewing pleasure. Which one is your fave?
 1. Outfit 1 – Casual & Glam: This one is something I could basically piece together with things in my own closet. I love baggy shirts topped with cute lacy bras, high heels, and skinny jeans. This look would be perfect for the hitting up the cinema or  going out to for a low-key dinner and drinks.
 2. Outfit 2 – Firey & Elegant: This is my idea of the perfect outfit for a fancy dinner out. I love the black dress and ankle boots (I mean, who doesn't look good in black?) and pairing it with a bright bag will definitely make a statement.
3. Outfit 3 – Playfully Feminine: I love ballet flats, the color pink and silky tops. There is nothing that shouts 'feminine' to me more than a lovely pearl necklace to top it off. Throw in some jean shorts to make the outfit more casual and with the simple black handbag, you've got yourself a charming and girly look!
What are your plans for Valentine's? Staying in? Going out? Don't care? Comment below!
As always, you know where to find me…
Facebook:https://www.facebook.com/caffeineberry
Twitter: https://twitter.com/caffeineberry
Pinterest:https://pinterest.com/caffeineberry
Instagram:https://instagram.com/caffeineberry/
Oh, and I snap randomly… Snapchat: caffeineberry
If you have any inquiries or questions, email me at ana@caffeineberry.com
[photo 1 – canva; collages – polyvore]